We are happy to bring you inspiration and insight at our 2022 convention with exciting speakers. Learn more about our speakers below!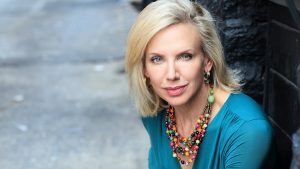 Voted one of the Top 15 Business Growth Experts to watch by Currency Fair and one of the top 20 Sales Experts To Follow by Linked In, Meridith Elliott Powell is an award-winning author, keynote speaker, and business strategist. With a background in corporate sales and leadership, her career expands over several industries including banking, healthcare and finance. Meridith worked her way up from entry-level to earn her position in the C-Suite. She is a Master Certified Strategist, Executive Coach, and Certified Speaking Professional, a designation held by less than 12 percent of professional speakers. She is Master Certified DISC Trainer and Coach, and she has facilitated and coached thousands in the program.
She has a cutting-edge message that's rooted in real-life examples and real-world knowledge. She is the author of four books, including Winning In The Trust & Value Economy (a finalist in the USA Best Book Awards) and her latest "Own It: Redefining Responsibility – Stories of Power, Freedom & Purpose about how to build cultures that inspire ownership at every level to create profits at every turn.
Meridith is regularly featured in publications such as Forbes, Fast Company, Inc., Investment News, and American Banker among others. High energy and highly interactive, Meridith's helps leaders and business owners learn the new rules of success today, how today's economy has changed, how that has changed today's customers and employees, and specifically how that affects your business.
In her highly engaging keynote speaking sessions, Meridith shows her audiences how to attract more business, retain top talent, and leap into position to win in this new economy. No walking on coals, no breaking boards, just real-life strategies you can put into place first thing Monday morning.
"How she can transform from the stage is amazing; I have hired her multiple times!" - Trish Springfield, SVP, Southern Bank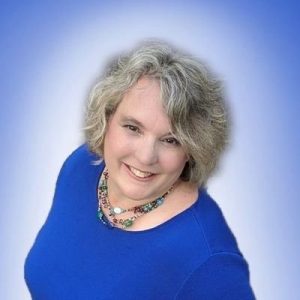 They Call Her The Iron Jen Because… 
She learned to navigate the medical system when one of her four children was diagnosed with a lifelong medical condition.
When that health crisis left Jen's family financially and emotionally devastated, they paid off more than $212,000 in debt and medical expenses in 4 years.
She challenged herself to go from a couch potato to an Ironman triathlete.
Jen is also an eight-time national Olympic-style weightlifter, the winner of two U.S. Olympic Festival Medals and a Minnesota Hall of Fame inductee.
In 2014, she completed training to become a volunteer firefighter and first responder where she served for 6 years. This service to her local community gave her personal insight into the high-stakes, high-pressure careers of first responders.
With 20-plus years in hospital administration, she has a deep appreciation for those working in high-stress environments.
Jen is the author of three Amazon Top 100 books, including 5 Minutes a Day to Living Beyond Rich and Living Beyond Awesome.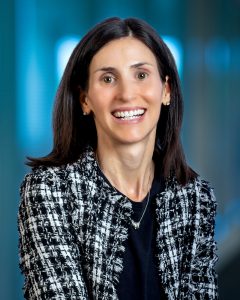 Lea Malloy leads EV Battery Solutions for Cox Automotive Mobility, where she oversees the company's global EV battery life cycle management solutions from storage and logistics to remanufacturing, reuse and pre-treatment recycling. She is named as one of two inventors on a patent for the systems and methods used to determine EV battery health. Previously, Malloy served as head of research & development for Cox Automotive Mobility with an emphasis on emerging A.C.E.S. (Autonomous, Connected, Electric, Shared) technology. She holds Bachelor of Arts degrees in Psychology and Sociology, and a Master's degree in Business Administration from Wake Forest.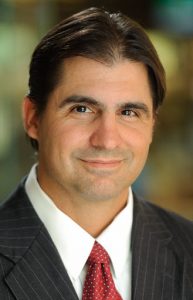 Kevin Tynan has been the Global Director of Automotive Research for Bloomberg Intelligence since 2009. With more than 20 years of investment research experience, Mr. Tynan began his career as an equity analyst at Argus Research covering the global automotive, auto parts, and auto retailer industries. As a senior analyst, the "Financial Times/StarMine" ranked Mr. Tynan the top stock picker for the automobile parts segment in 2007. He was the No. 2 ranked automobile manufacturing sector stock picker according to "Forbes/StarMine" in 2004 and again in 2005. Mr. Tynan graduated from Saint Anselm College with a BS in business economics and is a member of the college's Athletic Hall of Fame. He received an MBA in finance from St. John's University.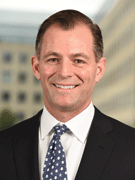 Mike became NADA's President & CEO on January 1, 2021.  He previously served as NADA's executive vice president and chief operating officer. Mike has represented NADA and dealer interests for over 20 years in roles with the Industry Affairs Department and the NADA Used Car Guide.
Mike received a bachelor's degree in political science from James Madison University and an MBA from Virginia Tech.
Mike is married to Kelly, and they have three children.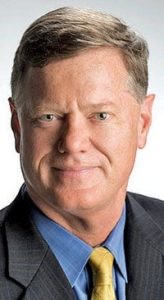 Geoffrey Pohanka is the 2022 NADA Vice-Chairman. A third-generation dealer, he is Chairman of the Pohanka Automotive Group, which consists of 16 auto dealerships in four states (7 in Virginia), representing nine franchises. Automotive News ranks Pohanka 34th in the nation in new retail vehicle sales volume. He is very active in the industry and the community.
Paul J. Daly & Kyle Mountsier
Paul J Daly and Kyle Mountsier host The Automotive Troublemaker, a podcast where progressive Automotive Dealers and industry partners aren't afraid to make some trouble. They push back on many popular, but failing, beliefs that persist in the Retail Automotive Industry, and beliefs that are degrading both the customer experience and the future of retail Auto Dealers. Paul and Kyle give their fresh take on industry news, technology, culture, and retail while trying not to have too much fun.
Paul J. Daly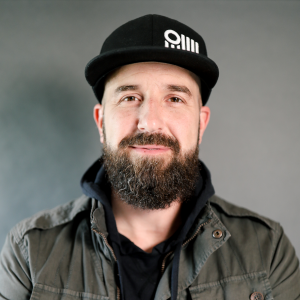 Paul J. Daly is the Founder/CEO/Creative Director of Congruent, a brand-first integrated marketing agency. It all started in 2003 with a few thousand dollars and a rusty 1984 Chevy Astro. He dove into entrepreneurship head-first and grew a one-man wheel repair service for auto dealers into a multi-million dollar reconditioning organization (Image Auto and Rim Doctor) that served over 150 dealers and dealer groups. Being a culture-first/brand-first guy, he started building a creative agency (Congruent) within the auto recon company.
Well, long story short the agency started working with bigger brands, they started a content series for dealers, Image Auto and Rim Doctor were acquired by a large national player, and now Congruent is his primary focus. He still has the same fire, he still really likes people, he's still just a kid from Philly.
Kyle Mountsier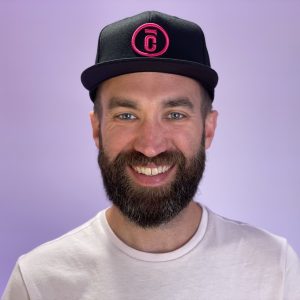 Kyle Mountsier has been in the automotive industry since 2009, with more than a decade on the dealership front lines. His unique ability to connect people and processes makes him a trusted advisor among Dealer principals, GMs, marketing directors, and auto industry vendors. Through his work as Partner and COO at ASOTU, Founder at Auto Genius, and Co-Founder at Contagious Auto, he has taught thousands through workshops and keynotes at national automotive conferences.
He dreams the automotive industry will attract workers who will draw customers into positive buying and servicing experiences—ever seeking to connect with and encourage more like-hearted people from the industry and beyond.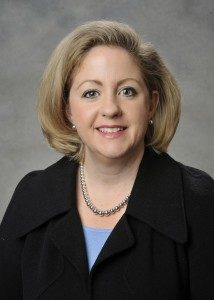 Anne has served as VADA's Director of Legal and Legislative Affairs since 1998.  Before joining the staff of VADA, Anne served for three years as the Legislative Assistant to Delegate Watkins Abbitt in the Virginia General Assembly.  Prior to that she provided valuable research of criminal statutes for the State Crime Commission and wrote appeal decisions for the VA Court of Appeals.  Other experience includes grassroots development, political campaigning and fundraising.
Anne earned her law degree from William & Mary's Marshall-Wythe Law School in 1994 and is a member of the Virginia Bar. She earned her B.A. in Government in 1991, also from the College of William & Mary. Anne is a graduate of the United States Chamber of Commerce Institute for Organization Management at the University of Notre Dame.  She previously served as Chair of the Board of Directors for the Virginia Public Access Project, the leading non-partisan organization which leverages technology to bring full disclosure of campaign finance and legislative action in the Commonwealth.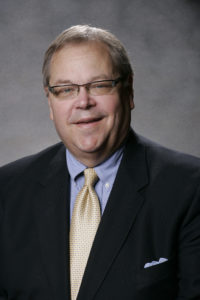 Michael G. "Mike" Charapp  is a graduate of the University of Pittsburgh and the Georgetown University School of Law (J.D. 1974) where he was Legislative Notes Editor for the GULC international law journal, Law and Policy in International Business. He is a member of the bars of the District of Columbia and Virginia, and his practice involves representing and advising business clients on a broad range of issues including: acquisition and sale of businesses, business formation, structuring and restructuring business organizations, real estate transactions, business operations, legal compliance, complex litigation, and private aviation matters. Mr. Charapp has extensive complex litigation experience. Formerly Executive Vice President and General Counsel of a nationally recognized automotive dealer group, today he specializes in representing motor vehicle dealers in franchise matters, acquisition and sale transactions, financing arrangements, new business formation and structuring, employment law, legal compliance, complex litigation, and operational and training matters. He represents motor vehicle dealer trade associations on administrative, legal, and legislative matters. He writes frequently on issues affecting motor vehicle dealers, including a regular monthly column on legal issues for Ward's Dealer Business. He speaks regularly on a broad range of subjects affecting dealers' businesses. He is a member of the Virginia, District of Columbia and American Bar Associations and is a founding board member and a past President of the National Association of Dealer Counsel, a nationwide association of attorneys representing the interests of motor vehicle dealers.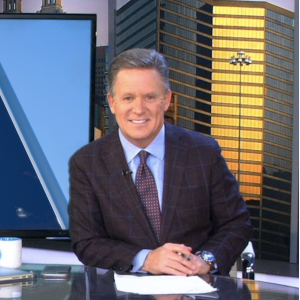 Jim Fitzpatrick from CBT News has been immersed in our industry for over 25 years. Jim began his Retail Automotive career on the sales floor of Toyota dealerships in South Florida, rising to the role of Dealer Principal by age 40. During his storied career, Jim has also held executive positions at JM&A Group and AutoNation. In 2004, Jim founded Force Marketing, which quickly became one of the biggest digital marketing companies in the automotive industry. In 2012, with business partner and wife, Bridget, Jim co-founded CBT News – the only news platform specifically for Retail Automotive, at that time. With over 300,000 unique monthly visitors and daily newsletters received by over 37,000 subscribers, CBT News serves our industry as a leading source for news, training, best practices, and marketing trends. Fun fact: more people view news segments on CBT News than any other automotive media platform.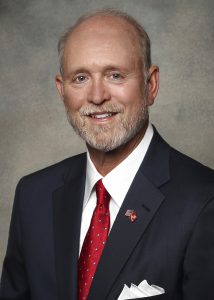 Donald L. Hall is president and chief executive officer of the Virginia Automobile Dealers Association in a role he has served since 1996. Don's leadership has driven VADA to one of the nation's top retail automotive associations: No. 1 in assets, No. 1 in retained earnings, and No. 2 in revenue only to Texas. Don joined VADA in 1988 as chief lobbyist after working in auto dealerships, and in that time has strengthened Virginia's laws to protect the state industry's 450 dealerships and 65,000 jobs from unfair trade practices. Don is sought-after by industry and business media and is a regular contributor to Automotive News and CBT News. Retired from the U.S. Marine Corps, Don and his wife, Ann, live in Richmond and have five grandchildren.