We are excited to introduce this year's lineup of speakers!
Amelia Rose Earhart, Pilot, Reporter & Keynote Speaker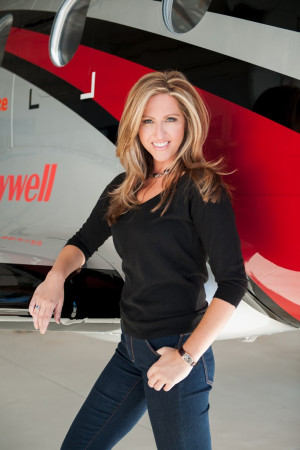 Amelia Rose Earhart, namesake to the famed Amelia Mary Earhart who attempted to fly around the world in 1937, is the youngest woman to fly around the world in a single engine aircraft. In 2014, Amelia flew a Pilatus PC12-NG 28,000 miles, crossing the equator six times, through fourteen countries to complete a circumnavigation of the globe. Her parents, sharing the Earhart surname, wanted their daughter to have a name that would inspire her to live a life of passion and adventure.
Amelia is the President of the Fly With Amelia Foundation, a non-profit organization that grants flight-training scholarships to young women, aged sixteen to eighteen. The Fly With Amelia Foundation also fosters aviation and aerospace opportunities for people of all ages through aviation-based educational STEM opportunities, in partnership with Wings Over the Rockies Air and Space Museum in Denver, CO.
Amelia has been a passionate aviatrix since her first flight lesson at the age of twenty-one, a seeker of all things adventurous and is an accomplished public speaker, spending the last 8 years working as a television news anchor, covering breaking news, traffic and weather in Denver and Los Angeles. Amelia was given the Amelia Earhart Pioneering Achievement Award in 2013 and in 2014 was named by the Jaycees as one of the "Top Ten Young Americans".
Glenn Lundy, Automotive Industry Leader & Motivator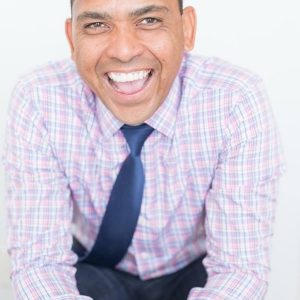 With 20 years of experience in the automotive industry, Glenn lead a dealership that previously sold 120 cars a month to an 800% increase in sales in five years, becoming the 2nd largest used car franchise in the country. He is a husband, and father of 7, and the host of the wildly popular Facebook Live show #RiseandGrind. Also a Dupree Miller Professional Author, and National Speaker, he's been seen at places like Hustle and Grind Con, Paragon Honda Elite Awards, and many more stages across the country. Glenn has been spotlighted on ABC, NBC, and CBS, and is an expert in culture development, and leadership training.
Jared Allen, Vice President, Communications, NADA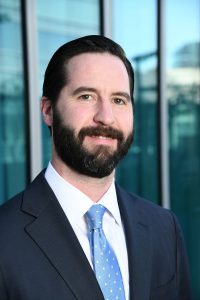 Jared Allen is Vice President, Communications at the National Automobile Dealers Association (NADA). In this role, Allen oversees NADA's media-relations engagement and strategy, and serves as the organization's primary spokesman. He also oversees much of NADA's external communication strategy, including message development, digital communications and policy speechwriting. Allen serves as a senior member of NADA's policy-development team. Allen joined NADA in 2015 as Senior Director, Media and Public Relations.
Prior to joining NADA, Allen was a Vice President at Levick Communications, where he managed litigation- and crisis-communications accounts while helping the firm grow its public affairs practice. While at Levick, Allen designed and implemented communications plans that helped a number of clients engaged in litigation or crises also successfully overcome threats to their reputation and standing with regulators.
Joe George, President, Mobility Solutions Group, Cox Automotive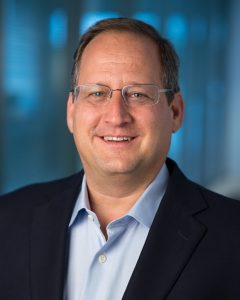 Joe George leads the Mobility Solutions Group at Cox Automotive. He is focused on helping Cox Automotive's partners and clients successfully navigate the technology and services that support evolving consumer mobility, including delivering advanced fleet management solutions.
Most recently, George served as interim president of Cox Automotive Media Solutions Group, overseeing the company's Autotrader, Dealer.com and Kelley Blue Book business divisions and brands.
As industry veteran with almost three decades of experience working with Cox Automotive and several of its brands, George began his career with Manheim as an auction employee and rose through the ranks at operating locations to become marketing manager, general sales manager and assistant general manager. Later he joined the company's executive team, becoming senior vice president of Product Development, as well as group vice president of Manheim Digital.
George previously served as senior vice president of Assurance and Reconditioning for Manheim. He was responsible for wholesale and retail services strategy and execution, leading efforts to deliver innovative end-to-end inventory solutions and a high level of client service that support dealer success.
Prior to that, George served as senior vice president and chief strategy officer for Cox Automotive. Earlier in his career as vice president of Dealer Services, chief product officer and senior vice president of Operations, he helped launch Autotrader.com and held several leadership positions with Autotrader's parent company, including president of Cox Autotrader/AutoMart Publishing.
Kevin Eastman, Corporate & Sports Team Speaker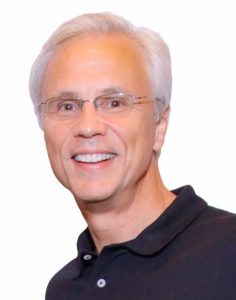 Kevin Eastman is a corporate speaker and an internationally-known basketball clinician who brings his knowledge and experience in sports to the business world. He speaks on various topics, including championship culture, teamwork, leadership, motivation and individual success.
Over his 40 years in the game, Kevin has coached basketball at all levels, including 13 years in the NBA. He was a top assistant to Doc Rivers with the 2008 NBA World Championship Boston Celtics, and most recently served as an assistant coach and Vice President of Basketball Operations with the Los Angeles Clippers.
Kevin, a New Jersey native, earned his Bachelor's and Master's degrees from the University of Richmond, where he was a captain of the Spider basketball team.
Kevin Tynan, Global Director of Automotive Research, Bloomberg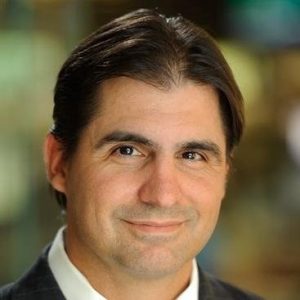 Kevin Tynan is the Global Director of Automotive Research for Bloomberg Intelligence since 2009. With more than 15 years of investment research experience, Mr. Tynan began his career as an equity analyst at Argus Research, covering the global automotive, auto parts and auto retailer's industries. As a senior analyst, he was the No. 2 ranked automobile manufacturing sector stock picker according to 'Forbes /StarMine' in 2004 and again in 2005. In 2007, the 'Financial Times /StarMine' ranked Mr. Tynan the top stock picker for the automobile parts segment. Mr. Tynan graduated from Saint Anselm College with a BS in business economics and is a member of the college's Athletic Hall of Fame. He received an MBA in Finance from St. John's University.