Support Pro-Business. Support Pro-Dealer. Support the Virginia Auto & Truck Dealers PAC.
It's no secret laws passed in Richmond and Washington, D.C. impact our stores and our livelihoods in significant ways. That's why it's so important we support and elect candidates for public office that are pro-business and pro-dealer, no matter their party affiliation. Each year, the PAC allows VADA and its members to speak with a unified voice in support of political candidates who (1) understand the industry and (2) are willing to listen.
Here's why giving in 2021 is vitally important.
Pandemic recovery aside, 2021 will see elections for Virginia's Governor, Lieutenant Governor, Attorney General, and all 100 seats in the House of Delegates. VADA has a great opportunity to reinforce our message and demonstrate our value with Virginia's new and current leaders.
The stakes are too high to sit back and hope for a positive future. With the PAC, you put money into something that protects your livelihood — and has for generations.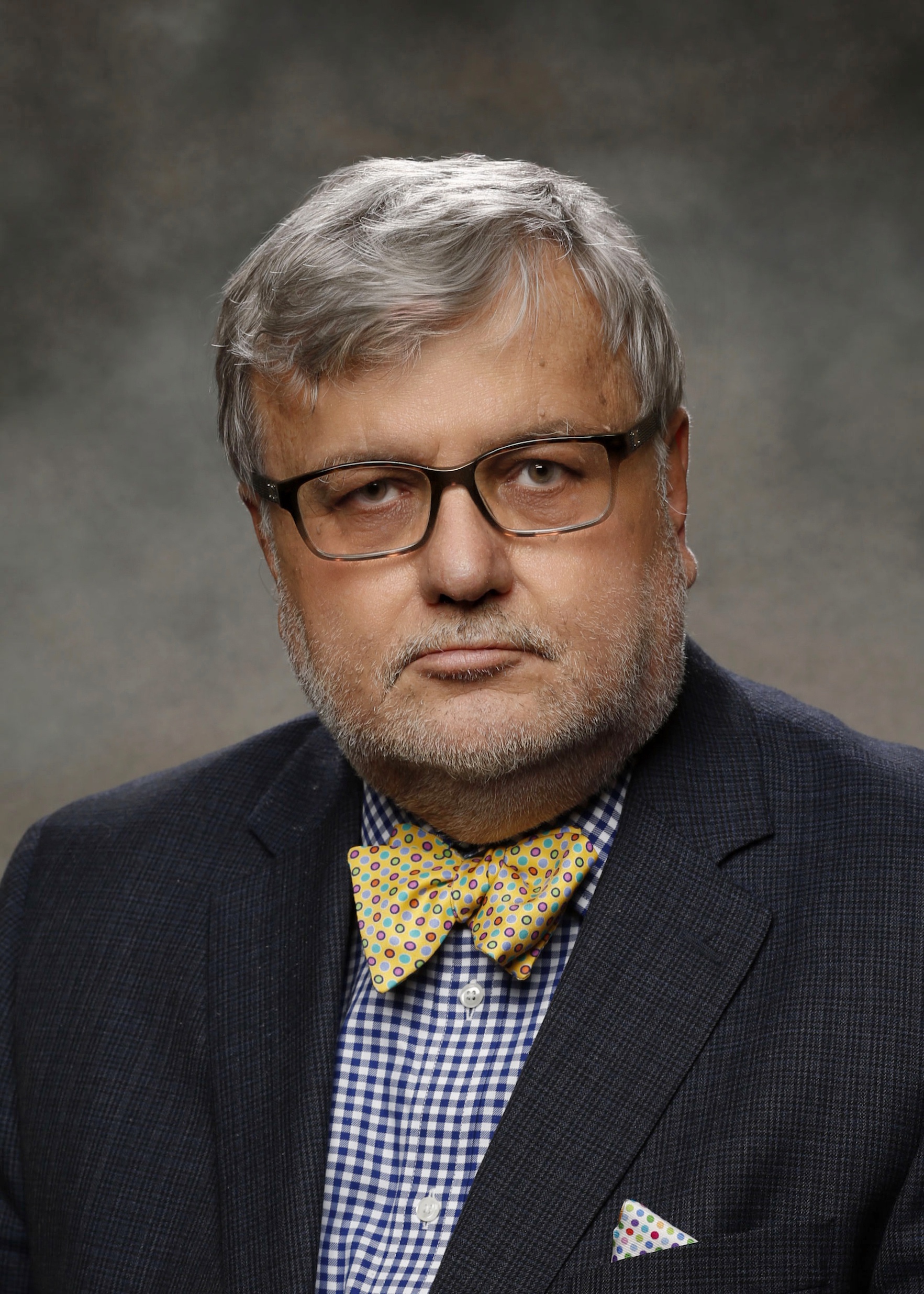 Rick Gallaer
Legislative Chairman
POMOCO Automotive

Give to the Virginia Auto & Truck Dealers Political Action Committee. Simply fill out the contribution form below. If you prefer to pay by check, please contact Director fo PAC Natalie Toler via email or at (804) 545-3035.
A Special Thank You to Our 2020 Governor's Club Members
The Virginia Auto & Truck Dealers Governor's Club is reserved for those Association members who give, separate from dues, at least $2,000 in an initial year and $1,500 each year thereafter.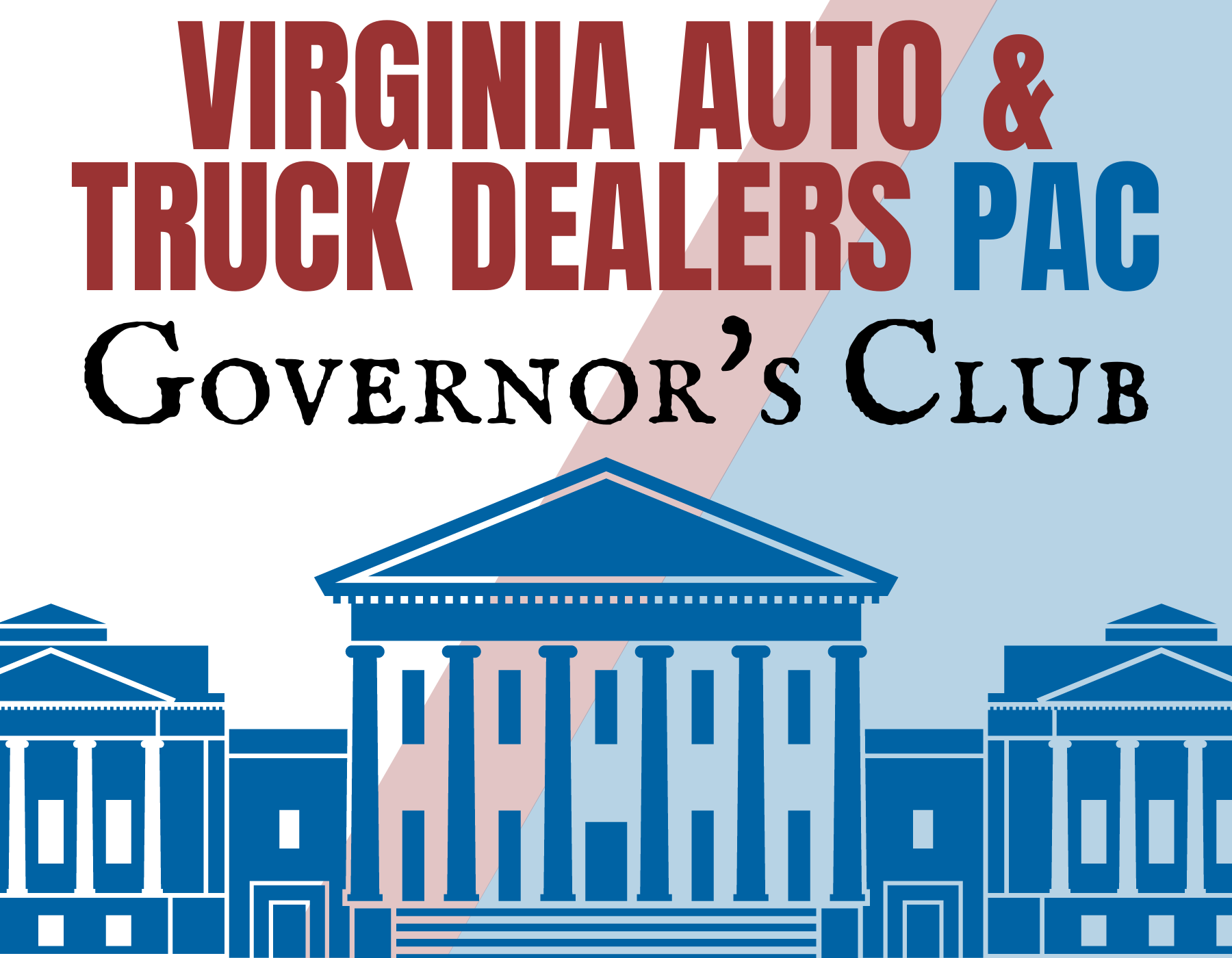 | | |
| --- | --- |
| William Baker | Hall Automotive, LLC |
| Thomas Barton III | Beach Ford, Inc. |
| Emily Marlow Beck | Marlow Motor Co., Inc. |
| Michael Bennett | Ourisman Automotive of Virginia |
| Mike Beyer | Beyer Automotive Group |
| Elizabeth Borches | Carter Myers Automotive |
| Andy Budd | Country Chevrolet |
| Jay Burchell Jr. | CMA's Colonial Chevrolet, Inc. |
| Mark Dalton | Terry Volkswagen Subaru |
| David Dillon | First Team Automotive |
| Eley Duke | Duke Automotive |
| Dennis Ellmer | Priority Auto Group |
| William Farrell II | Berglund Management |
| Steve Fay | Battlefield Toyota |
| Rick Gallaer Jr. | The Pocomo Group, Inc. |
| Clay Huber | Mercedes Benz of Fredericksburg |
| Cameron Johnson | Magic City Auto Group |
| Stephen Klimkiewicz | Cavalier Ford Lincoln |
| | |
| --- | --- |
| James Koons | Jim Koons Management Company |
| Christopher Lindsay | Lindsay Chevrolet |
| Geoffrey Malloy | Malloy Auto Group |
| Burke O'Malley | Subaru of Winchester |
| Eric Obaugh | Charlie Obaugh Chevrolet Buick GMC Kia |
| Dave Perno | Loyalty Auto Richmond |
| Jonathan Pittman | Radley Chevrolet |
| Geoff Pohanka | Pohanka Automotive Group |
| Tim Pohanka | Pohanka Nissan Hyundai |
| Rachel Pullen | Brown's Automotive |
| Vincent Sheehy IV | Sheehy Auto Stores |
| Larry Shelor | Shelor Motor Mile |
| Steve Snyder | Checkered Flag Motor Car Co. |
| The Sodikoff Family | Steven Toyota, Nissan, Kia |
| Mark Tysinger | Tysinger Motor Co., Inc. |
| Robert Woodall, III | Robert Woodall Chevrolet Buick GMC |