A General Assembly session that drove dealers forward
Months of hard work and planning lead to unanimous passage of warranty/recall bill and other successes
March 2022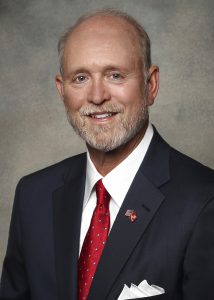 The General Assembly is nearing the finish line after two months of lobbying, legislating, and letter writing by the VADA team and our members.
All that hard work has paid off, and our dealers can take pride in our association's accomplishments at the State Capitol. This was truly a legislative session that drove our industry forward.
Keeping pro-dealer legislation on track is a very complex process. It's a lot like selling a vehicle. There are lot of moving parts that need to fall in the right place at the right time, and it takes persistence to get the deal done.
And VADA worked with both sides of the aisle to garner bipartisan support on issues having a direct impact on our dealerships.
A key example of that success was the unanimous passage this session of VADA's priority legislation that strengthens the statutory language requiring that dealers receive the retail amounts they are entitled to for warranty/recall repairs performed for manufacturers by clarifying how the retail amount is calculated. This is a win by VADA and dealers that will directly and positively impact your bottom line, save headaches, and retain jobs.
The measure, which is heading to Gov. Glenn Youngkin for his signature, also requires manufacturers to fully reimburse our stores for customer rental cars during these recall repairs and to pay dealers when we assist in fixing software upgrade issues on behalf of the car makers.

LISTEN to the 2022 General Assembly recap, plus more original dealer content at VADA's High Octane podcast.
Apple | Spotify | Stream online (no app required)
Overtime Law Relief
Our association also saw success leading the charge to secure passage of legislation to preserve our long-standing dealer exemptions that were left out of Virginia's Overtime Law when it passed last year. Working with our allies in the House and Senate, both chambers approved that legislative fix which is also on its way to the Governor's desk.
We continued our efforts to support EV adoption in Virginia, and we also worked to kill measures that would have made it difficult for dealers who choose to do so to use arbitration to work out customer issues.
We didn't win every battle. The $40 million we sought in on-the-hood rebates for electric vehicle sales did not make it into the budget, but we will keep fighting for these EV rebates that are so critical to boosting EV sales. If you want the full rundown of what this session means for dealers, tune into out our High Octane podcast to get the full overview from myself and the rest of our legislative team.
All In for our future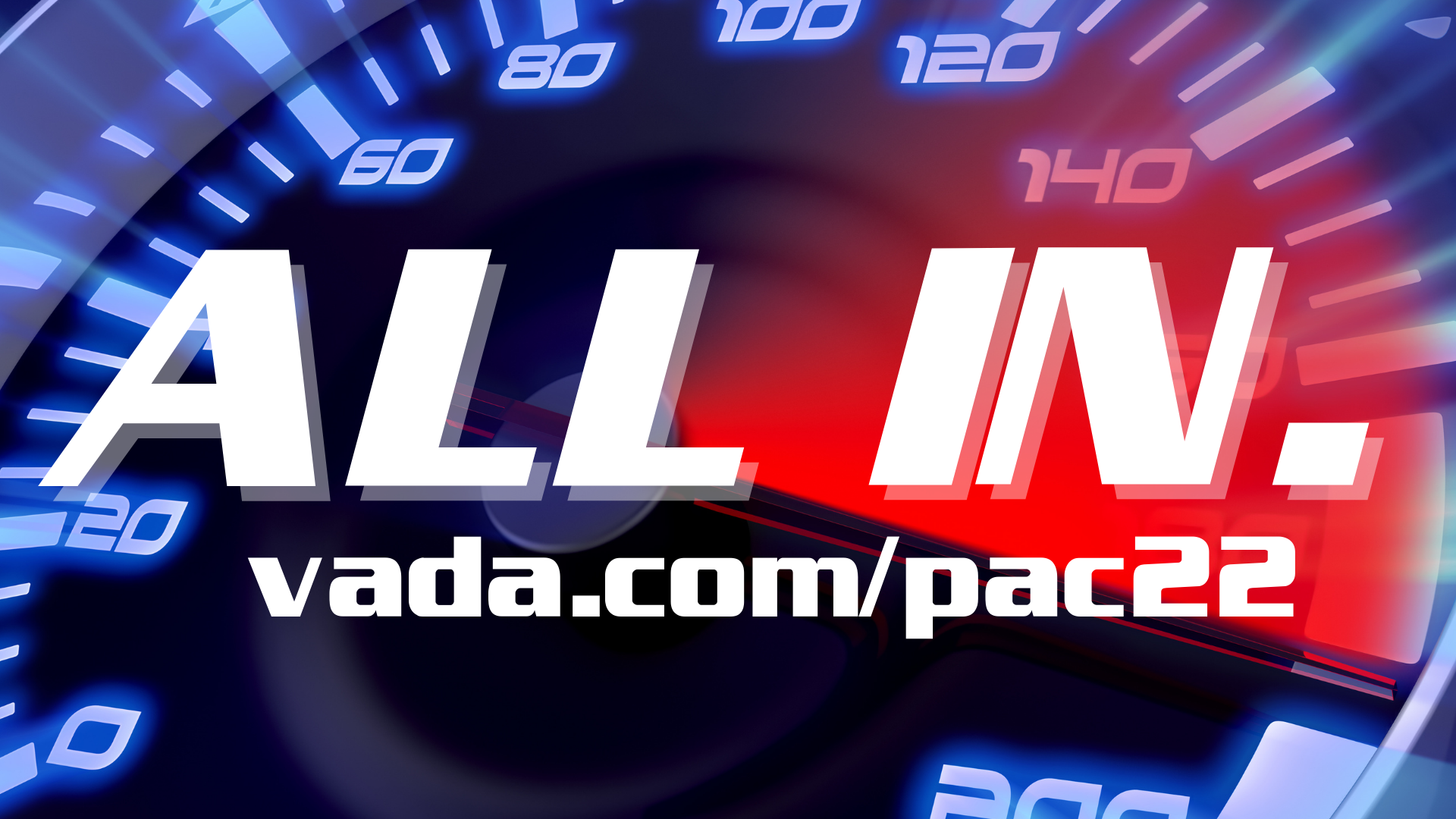 The last couple months have shown us just how important it is that we elect pro-dealer candidates who will work with us at the State Capitol on the issues impacting our stores and our customers. Without delegates and senators who understand our industry, we face an uphill path on every issue we're working on.
And with every single seat in the General Assembly up for grabs next year, we need to be All In in raising money now for our 2022 PAC fundraising campaign. Every contribution is more fuel that will help us secure policies that keep our industry moving in the right direction. We need every member of VADA to contribute to our PAC, including Dealership Owners, General Managers, Dealer Operators, Parts and Service Directors, Finance and Insurance Managers, and Used/New Car Managers. This election will heavily impact not just these dealership leaders but everyone who reports to them.
A National Recognition
Recent weeks haven't only been about lobbying and legislating. Many of our members this month also traveled to the NADA Show in Las Vegas. It was a chance for dealers from around the country to come together, share stories, and commiserate.
For the VADA, it was also a time to celebrate as NADA honored Carmen Hinton, a team member at Carter Myers Automotive's Valley Subaru in Staunton, as the winner of the 5th annual Women Driving Auto Retail Video Contest. Congratulations to Carmen and the team at CMA.
The Road Ahead
As the General Assembly gets closer to finishing its work, we're looking ahead to our Annual Convention in Asheville, N.C. from June 19-22.
This convention offers VADA and our members the opportunity to take to the road and come together in a family-friendly gathering that offers a chance to network and learn. If you haven't done so already, please register to join us as we work together to move our industry forward.