Welcome to the 2019 Spring Semester of Virginia Dealer University!  This semester we will be hosting our CFO, Controller, & HR Seminar!
On Thursday, May 23rd, VADA will host our CFO, Controller & HR Seminar at The Place in Innsbrooke.
We have been working with DHG, SESCO and several other industry leaders to bring our members information about current trends and issues relevant to the automotive world.
This class is eligible for CE Credits. To learn more
click here
.
_____________________________________________________________
Who Should Attend? 
Owners, CFO's, Controllers, HR staff
+
Rates:
The cost for the first attendee is $129.00.
+
Additional Attendees: Any additional staff you wish to bring along with your primary registrant are only $79.00 - bring the whole team!
Topics Include:
Cybercriminals Are Targeting Your Dealerships. Are You Prepared?

Surprise! You Probably Have Holes in Your P&C Coverages!

How to Recruit & Retain Top Talent

The Me Too Movement, Marijuana & Other Labor Law Updates

Are You Prepared Against Fraud?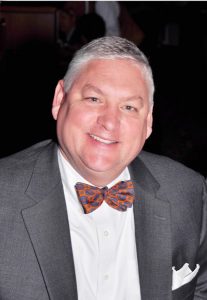 Bill Ford, SESCO Management
The Me Too Movement, Marijuana & Other Labor Law Updates
William E. (Bill) Ford is President and CEO of SESCO Management Consultants. He has been with the firm for 29 years. Bill is a generalist human resource management consultant specializing in family business consulting, compensation, Wage and Hour, EEO representation, organizational development, labor relations and compliance to federal and state employment regulations. He has been engaged and has practical hands-on experience in numerous industries, including healthcare, funeral homes, manufacturing, retail auto dealerships, financial and credit unions, mining, and professional service industries.
Bill is a certified Vital Learning speaker and has presented before a number of clients, Chambers of Commerce, national and state business associations, as well as employer/human resource management groups. He has authored a number of publications, including How to Develop a Compensation Program, and How to Comply with Wage and Hour Regulations. SESCO's consulting system programs that Bill wrote include Developing an Employee Handbook, Developing an Affirmative Action Program, Screening and Hiring, How to Remain Union Free, and JJ Keller's Human Resource Management Guide.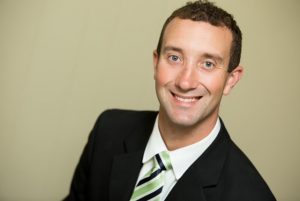 Ryan Holman, Dixon Hughes Goodman
Are You Prepared Against Fraud?
As a manager in the firm's Richmond, Virginia Office, Ryan is primarily focused on serving the needs of the firm's dealership clients by providing assurance and advisory services. Ryan has over 10 years combined experience in public accounting and the dealership industry. Prior to joining DHG in 2018, he spent over four years as a controller for a franchise automobile dealer in Virginia. His background and experience provides exceptional insight to the clients he serves.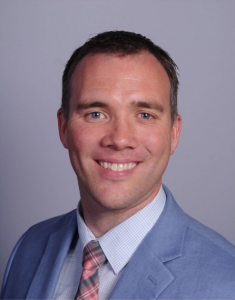 Thomas England, Dixon Hughes Goodman
Are You Prepared Against Fraud?
Thomas is a Partner in the DHG Dealerships practice, with extensive experience in managing multiple dealership engagements including audits, reviews, and compilations. Additionally, Thomas has valuable experience providing buy/sell and due diligence services to clients, specifically working closely with private equity and family office groups. Furthermore, Thomas provides internal audit services and assesses and consults with clients on their consolidated accounting processes procedures, and structuring.
Throughout his 11 years at DHG, he has worked with some of the largest privately held dealership groups as well as single point stores, providing consulting as well as traditional assurance services. When not spending time with clients, Thomas focuses heavily in recruiting talent at top accounting schools in the Southeast.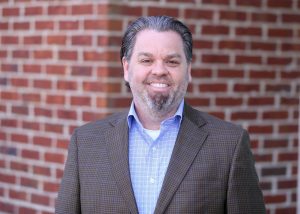 Mitch Jenkins, Dixon Hughes Goodman
How to Recruit and Retain Top Talent
Mitch joined DHG Search in 2017 as a Senior Recruiter.  He spent over 15 years as an employee benefits consultant for large companies, both public and private, as well as government entities. In this role, he excelled at both establishing and maintaining client relationships and earned the recognition as Trusted Advisor.
Just prior to joining DHG Search, Mitch spent 8 years working for a privately owned automotive dealership group. He was the Marketing Manager for three different automotive brands operating under three separate rooftops. His leadership, organizational management and process improvement led to steady growth and sales throughout his tenure. Mitch specializes in search services for the automotive dealership industry. His prior consulting and automotive experience are a valuable asset to our search team.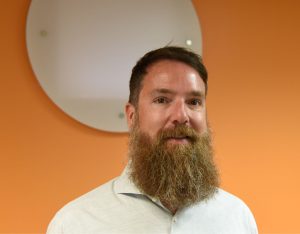 Erik Nachbahr, Helion Technologies
Cybercriminals Are Targeting Your Dealerships. Are You Prepared?
Erik Nachbahr is President and Founder of Helion Technologies.  Since 1997 Helion has grown to become the nations' largest managed IT services provider for automobile and heavy truck dealers.  With over 28,000 computers under management across more than 700 dealerships, Nachbahr has "been there, done that" when it comes to dealership technology.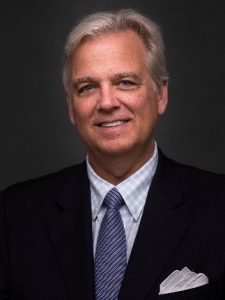 Doug Russell, Core Assurance Partners
Surprise! You Probably Have Holes in Your P&C Coverages!
Doug Russell is a resident of Virginia Beach, VA, and serves as President. Doug is responsible for the firm's management and overall strategic growth initiatives.
For over 30 years, clients and carrier partners have trusted Doug for his sound risk management advice and advocacy. He is a consultative and trusted advisor committed to creative insurance solutions most beneficial to his client's business objectives. Additionally, Doug has participated in many insurance company national advisory boards. In this leadership capacity, Doug has participated in the evolution of product design and delivery, as well as influencing client service models. He has earned a reputation as a solution oriented partner to the clients, employees and insurance companies he is engaged with.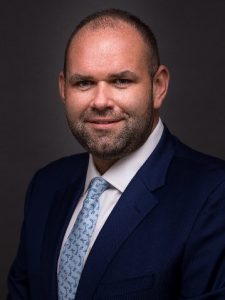 Zack Brandau, Core Assurance Partners
Surprise! You Probably Have Holes in Your P&C Coverages!
Zack, a resident of Virginia Beach, VA, serves as Executive Vice President of Core Assurance Partners. Zack leads the daily operations and is also responsible for overseeing client relationships.
Zack has been in the insurance business for more than 10 years and is respected throughout the industry for his Real Estate related insurance and risk management expertise. He has served clients throughout the US and globally in the design and implementation of complex insurance and risk management programs. Prior to Core Assurance, Zack was a Senior Vice President with Rutherfoord/MMA in Hampton Roads where he also co-chaired the company's National Real Estate Practice. He has been recognized for his sales success and leadership; achieving local, regional and national awards for new client growth and retention. Zack is an innovative and forward-thinking leader committed to service excellence, transparency and advocacy for all Core Assurance clients.