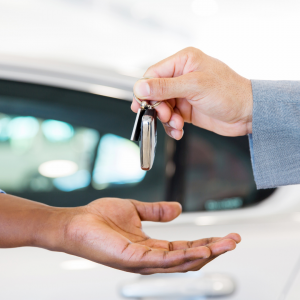 Many dealers use social media postings to congratulate customers. It is an excellent customer relations tool with satisfied buyers and a subtle way to market by letting their friends or neighbors know they were satisfied purchasing a vehicle from you.
Social media posts can range from simple congratulations to buyers about vehicles they purchased to photographs of the happy new owners with their new vehicles. You may even want to post customer testimonials.
If you use a customer's personal information, or a quote, or their likeness in a photograph, without consent, you open the dealership to a variety of legal actions. A customer does not provide consent simply by doing business with you. If you make it a practice to post that a customer bought a vehicle from you, to congratulate a customer, to post a picture of a customer with a new vehicle, or to post a testimonial, get written consent. Click here for a sample consent you might want to consider.