SEPTEMBER 2020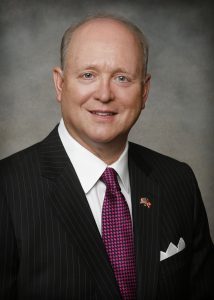 Across Virginia and the country, students are going back to school, although in a very different way in many cases. From preschool to college, much of this next generation – including many of our children and grandchildren – is learning remotely.
Without question, education during this pandemic is very different, especially when you compare it to our own schooling. They are learning new ways to learn, thanks to the power of technology.
Those of us in the industry need to be learning right alongside them, particularly on the technology front that is transforming the retail car-buying experience. Circa 2020 has changed the way people buy cars, and it will never go back to the way it once was. It just will not. That's why we all must continue to develop and enhance the tools necessary to run a successful dealership in the digital era.
A recent Cox Automotive study showed that for the first time since the pandemic began most franchised dealerships are resuming normal levels of sales and service activity. Although inventory continues to be an overarching challenge, the bright spot is that consumers have embraced the digital experience. Consider these facts:
A whopping 85 percent of franchised dealers no longer conduct business only in their physical dealership, with three-fourths operating digital retail.
Nearly a quarter of vehicle owners have used service pick-up and delivery.
Almost 50 percent of consumers are willing to pay $20 for that capability, which earned a 93 percent satisfaction rate in late August.
Given those scenarios, it's not surprising that 56 percent of dealerships will be looking for tech-savvy people in future hires.
The Industry Is Changing
The biggest mistake that a dealer can make is to say "Hey, I know it all. I've done it all. And I've been in this business a long time; therefore, there's nothing else I need to learn."
Our business is evolving rapidly. And just like we expect our kids to learn new concepts and pick up new ideas, we must do the same. Technology is moving so rapidly, that if we're not embracing it, we're getting left behind.
Fortunately, several VADA Partner Programs already have pivoted to support more online operations, and they are important resources to help your organization thrive in our changing industry. In this newsletter alone, you can watch an interview with Majd Saboura, a longtime industry veteran and senior director at Manheim, who gives a glimpse of how it's becoming more "digital first" with auto auctions as the world changes. Or read how Zurich is preparing F&I teams for digital sales processes.
Be Open to Learning New Ideas
Learning creates awareness and sparks ideas. Does that mean we buy every concept that comes out of the pipeline? Of course not. Look for the ideas that can help you elevate your business to the next level. Wanting to learn, and being open to whatever might improve your business, is a good place to start.
So, as our children and grandchildren might complain about school, you can smile and look at them and say, "yeah, I'm still in school, too."
In This Issue
Besides the two features I mentioned earlier, don't miss these great articles: