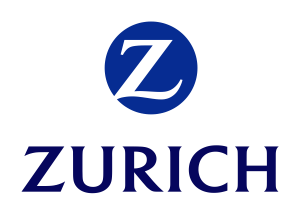 Many of Virginia's auto dealers have pushed for transformations in how they operate since the coronavirus pandemic hit earlier this year.
A big part of that is driving a greater volume of digital sales, which has led to changes across the retail spectrum. On the Finance and Insurance side of the retail auto market, Zurich – a long-time VADA Partner Program – has been there to help dealers re-invent that portion of the sales experience and keep their competitive edge.
"We were among the first in the industry to rethink this experience and provide a solution, along with expanded virtual training for the finance office," said Cindy Conley, area finance and insurance manager for Zurich's Charlotte office, which covers Virginia, West Virginia, North Carolina and South Carolina.
"We've been able to pivot quickly. We bring solutions and training to dealers to prepare them to deliver a first-class client experience, which, in turn, builds a long-term legacy."
New virtual tools, webinars and other training go hand-in-hand with Zurich's model, which aims to provide dealers with F&I product income equal to their "13th month initiative," which helps dealers generate an additional month of F&I income without increasing PVR or selling any more vehicles.
Zurich offers a needs-based product menu, where dealers can select the offering that best match their car buyers' needs, helping to build loyalty and bringing those individuals back to the showroom for a new vehicle or for ongoing maintenance and service. Training helps the F&I team promote their services more effectively as they deal with greater numbers of customers virtually, by phone or email, instead of in-person experiences as some buyers prefer that distance during the pandemic. Through Zurich F&I Online, dealers have access to informational videos and interactive brochures that detail different offerings and their benefits.
This approach also  aligns with today's youngest car buyers, who prefer  to get information ahead of time and want to see the value of options for themselves. Indeed, recent research shows consumers want to know about F&I product offerings even before they contact a dealership.
"We're in an industry that doesn't always embrace change easily. You've got to grow with the times," Conley said. "If Zurich can help our dealers attract and retain more customers, it's going to do nothing but increase their volume and their bottom line."
For more information on Zurich, email Cindy Conley. For more information on VADA Partner Programs, email Jason Wilson, VADA's general manager.