This is one in a series of profiles of VADA and Integrum Advisors team members. With these profiles, we ask them to share a story — funny, touching, insightful, or meaningful. Here's Elvys Martinez, our Enrollment Manager at Integrum Advisors. Just like some actors are found in Hollywood, we discovered Elvys working at a local Chick-fil-A restaurant. We were in search of a bilingual professional to explain our insurance division's offerings to client employees, were impressed by Elvys' work ethic, and had a gut feeling he would make a great teammate. It took two passes through the drive-thru for Elvys to call us back (he didn't think we were serious), but when he finally responded, the rest is history. Here's what drives Elvys, who emigrated from Cuba 13 years ago.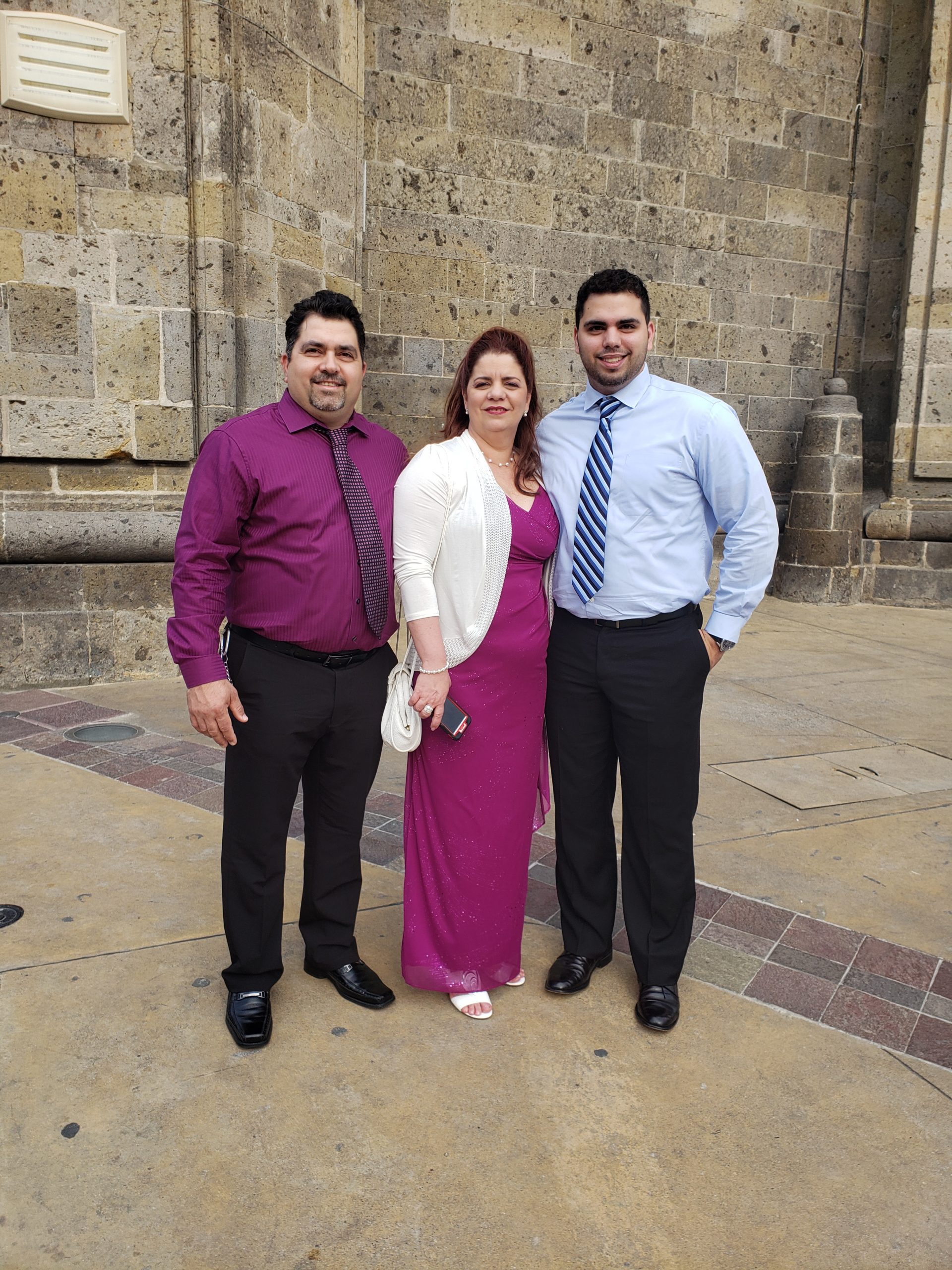 "From the time I was born, my parents knew that I had no future in Cuba. They were both professors at a college, yet we could not get a lot of necessities. You get rations of four eggs per person for a month. When you turn seven, you no longer can buy milk to drink. You get a couple pounds of rice and beans.
"Knowing this, they decided to apply for a visa lottery that the United States had in Cuba, and finally they won it when I was 11 years old. It meant we had the opportunity to leave in search of a better future. I personally believe it took a lot of courage and sacrifice for us to migrate, since we were leaving behind family and coming to the unknown.
"Once here, we really struggled because we didn't speak or understand any English. I remember being in class, and as the teacher spoke, all I heard was sounds but had no idea what was being said. It was definitely hard at first, but my father was fortunate to have a friend here in Virginia who had a job for him, as an assistant driver delivering meats and produce for Tom's Meats & Produce. The first couple months we had government assistance and saw how my dad would ride his bicycle to a convenience store that was 15 minutes away, even working an extra part-time job Saturdays. Most weekends, he only had Sunday to rest. Fast-forward 13 years later, we have achieved a lot. My father still works for the same company, only now he is driver with a Class B CDL license. Three years ago my mother also started working in the front office at Tom's. Also last year, they finished paying off their house.
"To think of all they accomplished in such a short time is inspiring and drives me every day to work hard. They both are not only my role models but my heroes. I feel blessed because their bravery has given me a future."

Best Business Advice:
"Work hard and even if there are obstacles in your path, they may slow you down but never stop you. That's especially true in America: you can achieve anything as long as you're willing to put in the work."
About:
Plays soccer and volleyball (and played through high school)
Sports fanatic and Pittsburgh Steelers fan
Lives in Chesterfield County
Is finishing his degree at John Tyler Community College