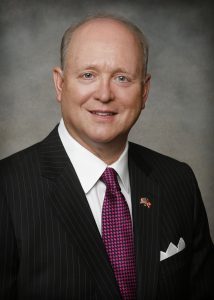 A few months ago, I was on the road and spent some time observing sales training.
I closed my eyes – and it took me back some 40 years.
Everything I was hearing in terms of best practices was exactly what our leading dealers were advocating when I first joined our industry. Granted, how we attract buyers to our dealerships has evolved exponentially with the advent of online vehicle searches and social media outreach. But the fundamentals of how we interact with customers to nurture a sale and potentially repeat relationships haven't changed a bit.
The need to take care of the customer hasn't changed in four decades. If you take care of the customer, you will succeed as a sales professional.
Training At the Heart of Our Business
Across the Commonwealth, our members have approached sales training in different ways. Some dealers have developed robust programs that support their sales teams and consistently arm them with new tools and sales tactics. Others have kicked off internal training programs, then struggled to maintain the right coursework or funding.
Strong sales associates are those who know how to engage with customers and understand their needs. Put most simply, it's about helping customers get to a vehicle that is exciting to them and meets their budget.
By keeping our customers as our No. 1 priority, we can up our game with a better-prepared salesforce. We can also redefine the car-buying experience today and the benefits of the dealer interaction.
Launching a VADA Sales Training Institute
Creating a standard training program available to all VADA members can help elevate sales practices. Our proposed "academy on the road" would feature courses taught by seasoned professionals. We envision an advisory committee of VADA members who can shape the curriculum and adapt it to changing needs in the Virginia market.
A training academy also would deliver on common concerns we've heard over the years about developing a professional sales force. By offering a strategic and known training program, you will be better able to hire sales associates who can grow with your dealership and address staggering retention rates. You can help them develop their skills with certified sales practices – not to mention prevent bad habits from forming – before you assign them to the sales floor.
Training is the resource every dealer needs to help novice sales associates become your future sales managers.
We would love to hear from you on your interest in creating a sales-training program. If we offered it, would you sign up? And, noting we would have to compensate training professionals, what value would you attach to such a program?
As always, I look for input from you on ways to develop a comprehensive, thoughtful, and impactful program that will benefit not only our members – but better serve all of our customers.
In the September issue of our newsletter, you will find:
You will also begin to notice more impactful visuals and design across all VADA communications, whether newsletters, print pieces, or other materials. This is part of our continued effort to ensure we represent your interests in the most professional manner possible.
Thank you for your continued support, and we wish you a successful fourth quarter and leadup to your holiday sales events.
Don Hall
President & CEO