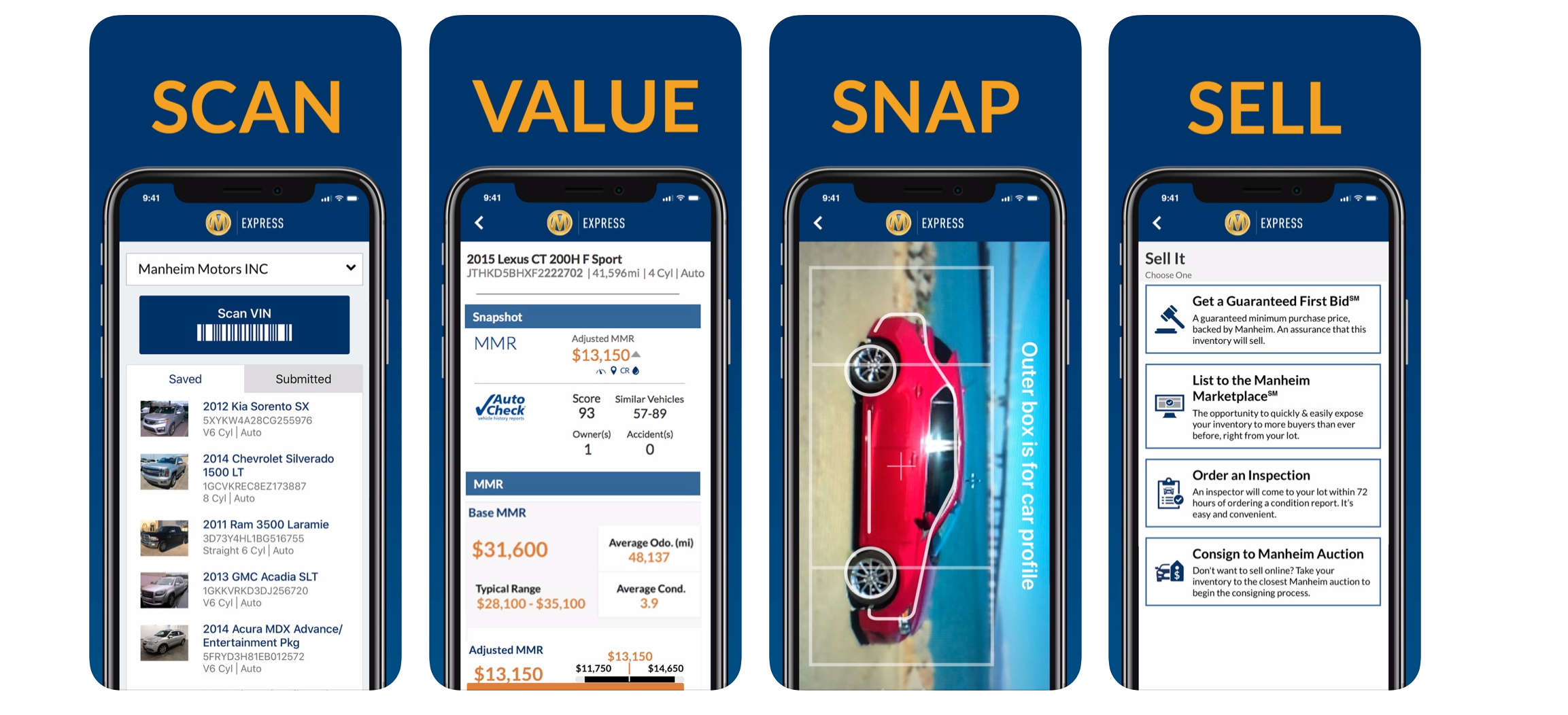 Since launching in July 2018, the Manheim Express app has continued to raise the stakes in digital wholesaling and elevate the client experience. With hundreds of field representatives across the nation, Manheim Express Concierge provides you with a dedicated expert to help you sell vehicles.
Last month, Manheim launched two Concierge enhancements to bring you even greater value:
Condition Grade for Concierge-Listed Vehicles: While listed vehicles always noted that they had been inspected by a highly trained specialist, those listings now carry an official Condition Grade. This grade gives buyers more information to assess if that vehicle fits their needs. Sellers benefit, as the feature opens up the buying audience by ensuring their vehicles show up in grade-specific searches.
Request a Concierge: There is a new "Request Concierge Service" button in the seller portion of the app. When users punch the button, it automatically sets up a request to the concierge team, which is designed to be fulfilled within 48 hours.
"Since Manheim Express launched its Concierge force earlier this year, the service has proven invaluable to dealers looking to save time and benefit from expert advice in navigating the industry's strongest wholesale marketplace," says Derek Hansen, vice president of offsite solutions at Manheim. "And now, as we thank dealers for helping to grow Manheim Express, we're raising the bar with this free service to make the experience even better for buyers and sellers alike."
Saving Time and Maximizing Profits
Manheim Express Concierge ensures you can list vehicles using the latest digital tools, maximize profits and quickly turn inventory – without leaving your dealership lots. The app also saves you time, as specialists offer end-to-end service from inspecting and listing vehicles to consulting with clients on their wholesale remarketing strategies.
In its first year, Manheim Express was downloaded by nearly 60,000 users, representing 18,500 dealerships across the country. Among dealers' favorite features are 360-degree imaging with movable-image damage tags that bring the digital experience closer to an in-person look, graded condition reporting that surfaces potential issues so dealers can assess units faster, and a Guaranteed First Bid that guarantees a vehicle will sell within two sale-days at an agreed-upon price or higher.
"Launching the Manheim Express app was just the beginning," Derek said. "With our dealers top of mind, our team has worked tirelessly to bring even more impactful features and services—and we're not slowing down anytime soon."