We are excited to bring you inspiration and insight at our 2021 convention with our speakers. Learn more about our speakers below!
Devon Harris: 2021 Keynote Speaker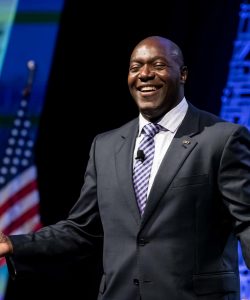 As an inspirational keynote speaker, Devon Harris offers a masterful blend of entertainment and meaningful content that is fun, effective and highly motivational. Audiences love Devon Harris because as an inspirational keynote speaker, Devon Harris truly speaks from the heart and has an uncanny ability to connect on a deep level. Devon Harris' fascinating personal story combined with his captivating speaking ability, as an inspirational keynote speaker move audiences to be more introspective. They leave more focused on their own goals and dreams; clinging to a renewed sense that they can attain higher levels of personal achievement. Devon is truly an inspirational keynote speaker. His presentations are introduced with inspiring clips from Disney's Cool Runnings, and actual footage of Devon Harris and the Jamaica Bobsled Team at the Winter Olympics.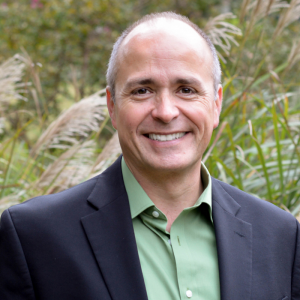 Jones Loflin equips individuals wth real tools to conquer today's tsunami of work and life challenges. Using a variety of group exercises, case studies and humor, participants leave his sessions ready to better engage their team. Jones has made it his life's work to deliver powerful ideas and practical solutions to individuals around the world so they can achieve more of what is most important to them.
Jones spoke to us last year during our virtual conference, focused on leading and changing amid uncertainty. View his 2020 session here.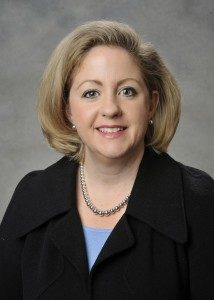 Anne has served as VADA's Director of Legal and Legislative Affairs since 1998.  Before joining the staff of VADA, Anne served for three years as the Legislative Assistant to Delegate Watkins Abbitt in the Virginia General Assembly.  Prior to that she provided valuable research of criminal statutes for the State Crime Commission and wrote appeal decisions for the VA Court of Appeals.  Other experience includes grassroots development, political campaigning and fundraising.
Anne earned her law degree from William & Mary's Marshall-Wythe Law School in 1994 and is a member of the Virginia Bar. She earned her B.A. in Government in 1991, also from the College of William & Mary. Anne is a graduate of the United States Chamber of Commerce Institute for Organization Management at the University of Notre Dame.  She previously served as Chair of the Board of Directors for the Virginia Public Access Project, the leading non-partisan organization which leverages technology to bring full disclosure of campaign finance and legislative action in the Commonwealth.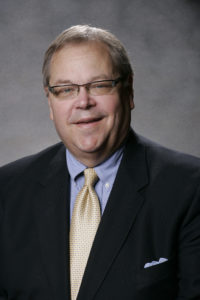 Michael G. "Mike" Charapp  is a graduate of the University of Pittsburgh and the Georgetown University School of Law (J.D. 1974) where he was Legislative Notes Editor for the GULC international law journal, Law and Policy in International Business. He is a member of the bars of the District of Columbia and Virginia, and his practice involves representing and advising business clients on a broad range of issues including: acquisition and sale of businesses, business formation, structuring and restructuring business organizations, real estate transactions, business operations, legal compliance, complex litigation, and private aviation matters. Mr. Charapp has extensive complex litigation experience. Formerly Executive Vice President and General Counsel of a nationally recognized automotive dealer group, today he specializes in representing motor vehicle dealers in franchise matters, acquisition and sale transactions, financing arrangements, new business formation and structuring, employment law, legal compliance, complex litigation, and operational and training matters. He represents motor vehicle dealer trade associations on administrative, legal, and legislative matters. He writes frequently on issues affecting motor vehicle dealers, including a regular monthly column on legal issues for Ward's Dealer Business. He speaks regularly on a broad range of subjects affecting dealers' businesses. He is a member of the Virginia, District of Columbia and American Bar Associations and is a founding board member and a past President of the National Association of Dealer Counsel, a nationwide association of attorneys representing the interests of motor vehicle dealers.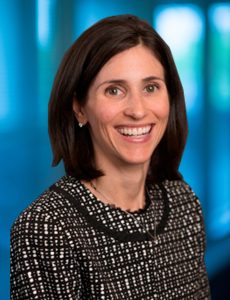 Lea Malloy leads Research and Development for the Cox Automotive Mobility Group, with an emphasis on emerging technology and mobility services, such as electric vehicle battery, powertrain and charging, as well as sensor and calibration (ADAS) capabilities for fleet and retail clients. Previously, she oversaw reconditioning operations for Manheim. Malloy joined Cox Automotive in 2010 in a strategy and corporate development role at Autotrader.com. She has held positions in Product and Portfolio Management at Autotrader before joining Cox Automotive strategy in 2015. Malloy holds Bachelor of Arts degrees in Psychology and Sociology, and a Master's degree in Business Administration from Wake Forest.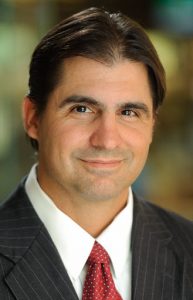 Kevin Tynan is the Global Director of Automotive Research for Bloomberg Intelligence since 2009. With more than 20 years of investment research experience, Mr. Tynan began his career as an equity analyst at Argus Research, covering the global automotive, auto parts and auto retailers industries. As a senior analyst, the "Financial Times/StarMine" ranked Mr. Tynan the top stock picker for the automobile parts segment in 2007. He was the No. 2 ranked automobile manufacturing sector stock picker according to "Forbes/StarMine" in 2004 and again in 2005. Mr. Tynan graduated from Saint Anselm College with a BS in business economics and is a member of the college's Athletic Hall of Fame. He received an MBA in finance from St. John's University.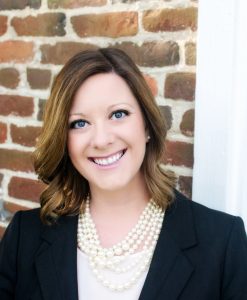 Ms. Jamie M. Hasty is a Vice President with SESCO Management Consultants, Bristol, Tennessee and Richmond, Virginia.  Jamie graduated from East Tennessee State University with a B.B.A in Human Resources Management.  Her professional affiliations include the Society for Human Resource Management and various state Chambers of Commerce.
Jamie is a Generalist consultant in all areas of human resource management with specialties in affirmative action, policy development, wage and hour accounting, employment regulation compliance, training and development, compensation and performance management systems, client representation with state and federal agencies like the Department of Labor,  employee satisfaction assessments, executive screening and placement, and general human resources consulting.  The variety of client engagements and daily interaction over the course of Jamie's career enables her to provide practical, helpful and legal advice and support to clients in all industries throughout the country.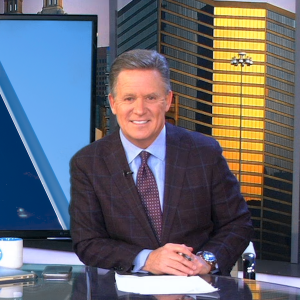 Jim Fitzpatrick from CBT News has been immersed in our industry for over 25 years. Jim began his Retail Automotive career on the sales floor of Toyota dealerships in South Florida, rising to the role of Dealer Principal by age 40. During his storied career, Jim has also held executive positions at JM&A Group and AutoNation. In 2004, Jim founded Force Marketing, which quickly became one of the biggest digital marketing companies in the automotive industry. In 2012, with business partner and wife, Bridget, Jim co-founded CBT News – the only news platform specifically for Retail Automotive, at that time. With over 300,000 unique monthly visitors and daily newsletters received by over 37,000 subscribers, CBT News serves our industry as a leading source for news, training, best practices, and marketing trends. Fun fact: more people view news segments on CBT News than any other automotive media platform.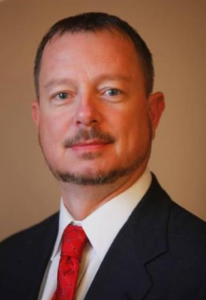 Nick Rush is committed to the insurance industry and provides 19 years of experience guiding his clients with effective decisions for their estate and retirement planning and insurance needs. Nick applies his knowledge and experience when developing innovative and successful approaches for each client's unique circumstances.
Nick's commitment to service began as a U.S. Army paratrooper in the elite 82nd Airborne Division and then transitioned to serving the community in which he lives as a Board of Supervisor, having been elected at the age of 23 as the youngest elected official. He now represents the New River Valley within the Commonwealth of Virginia as a House of Delegates member. Nick is former House Majority Whip, former Chair of Appropriations' Higher Education Subcommittee, and former Vice Chair of Virginia's Major Employment and Investment Commission. He applies his commitment to service to each client he advises.