November 19, 2023
By Barrie Charapp Beaty
Mahdavi Bacon Halfhill & Young, PLLC
bbeaty@mbhylaw.com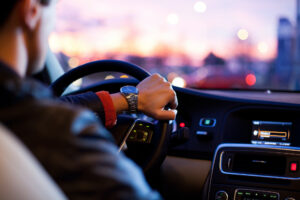 Our past articles have examined various hot issues that the FTC has been laser-focused on and have cautioned dealers against risky practices that open them up to exposure, not only from the potential of consumer litigation, but from costly FTC investigations as well. One major FTC hot issue — additional products and services ("add-ons" or "add-on products").
If dealers are not taking the warnings seriously, they should.
Wisconsin Dealer Settles with the FTC
A small dealer group in Wisconsin (Rhinelander Auto Center) learned the hard way and is now facing a $1.1 million proposed settlement with the FTC. According to the FTC, the Rhinelander dealerships engaged in a pattern of misconduct involving unfair and deceptive practices related to add-on products and discriminatory credit practices from 2016 to the present. So what were the practices that the Rhinelander dealerships engaged in that got them into hot water?
The Rhinelander dealerships charged a large percentage of their customers for add-ons without authorization or through deceptive practices whereby customers were led to believe the add-ons were mandatory.
The Rhinelander dealerships also generated significant profit by more frequently tacking on add-on products when American Indian customers purchased vehicles compared to non-Latino White customers.
The Rhinelander dealerships had a discretionary policy or practice that allowed dealership employees to mark up interest rates quoted by third-party financing companies without alerting customers about the markup. Employees at the Rhinelander dealerships exercised their discretion to mark up interest rates an average of approximately 34 basis points for American Indian customers, more than that of similarly situated non-Latino White customers.
The deceptive practices surrounding add-on products resulted in hundreds or thousands of dollars in unlawful charges for add-ons on top of an already expensive vehicle purchase. Likewise, the discriminatory practice of more frequently packing add-on charges on American Indian customers without obtaining express, informed consent resulted in American Indian customers paying on average approximately $1,362 more in credit transactions than similarly situated non-Latino White customers. Similarly, the practice of discretionary markups have cost Rhinelander's American Indian customers an average of approximately $401 in additional interest payments over the life of their contracts.
Realities of an FTC Investigation
Those that think the $1.1 million proposed settlement with the FTC is not that outrageous, should consider the greater context of any settlement with the FTC.
Dealers investigated by the FTC are usually subject to a civil investigative demand ("CID"), which functions like a subpoena, for information and documents about the dealership's operations and transactions with customers. Such CIDs are broad, usually cover several years, multiple rooftops, and are almost impossible to oppose or limit with motions or other legal filings. Such CIDs are complicated and require the assistance of experienced attorneys and outside third parties to organize production of information and documents electronically. This process is usually one that can take 6 to 12 months (and sometimes longer) to complete with rolling productions to the FTC, depending on how broad the CID is and how many stores are involved.
During the FTC's investigation, the FTC can and often does follow-up with dealers for additional information and may even expand the CID to cover additional dealerships and possible additional issues or topic areas. This lengthy and involved process can be disruptive to business operations and eats up vital resources of a dealer group, including the time and efforts of experienced management who is required to organize and collect responsive information and documents while juggling daily dealership operations, as well as the costs associated with employing capable attorneys and third party vendors to assist with responding to the FTC CID and negotiating any settlement with the FTC.
Any complaint filed by the FTC, and ultimate settlement reached with the FTC, is public. Often settlements with the FTC are not just limited to monetary penalties but also include compliance monitoring, recordkeeping, and reporting to the FTC for numerous years, which could even be more problematic for dealers.  Additionally, nothing about a settlement with the FTC precludes consumer litigation so a dealer may still be open to further risk and exposure. Moreover, a public complaint and settlement with the FTC is a roadmap for plaintiffs' attorneys.
Best Practices
During the pandemic, many dealers adopted fast and loose practices surrounding add-ons, marking up interest rates to increase profits, tacking on junk fees, and bait and switch advertising. This left customers complaining and agencies like the FTC have been paying attention. The FTC has been very active in its investigations of dealers. Dealers should be wary of bad practices and suggestions traded in 20 group discussions because "everyone else was speeding, too" is not a defense and certainly not one that will garner any leniency from the FTC.
If you are reading this article and have a pit in your stomach because your dealership has similar practices, then you need to contact your dealer counsel to discuss mitigating your dealership's exposure and to examine necessary training and adoption of lawful practices on an ongoing basis. Some best practices to consider are:
Make sure that customers are not misled about add-ons. They are optional and not required to complete the purchase or to obtain financing.
If there is a dealership practice or policy that permits employees to mark up interest rates quoted by third-party financing companies, make sure the practice is not done in a discriminatory manner. The dealership should implement and follow a fair credit compliance policy and program to protect against what would appear to be differences in finance rates between buyers in protected classes and those who are not. An example is the NADA Fair Credit Compliance Policy and Program available to all NADA members.
Employ a menu for add-on and financing products so the pricing is consistent across the board and to all customers. Pricing for an add-on should be the same regardless if the product is pre-installed on the vehicle. If there is any deviation to reduce the price of an add-on, the reasons for that deviation should be documented in the deal file.   The dealership should have in place written programs to prevent the appearance of discrimination in sales of Voluntary Protection Products.  Similar to the Fair Credit Compliance Policy, the NADA Model Dealership Policy for Voluntary Protection Products, also available to NADA members, assures uniform pricing and price reductions for non-discriminatory reasons.
Fees for reconditioning, dealer prep, and market adjustment are junk fees that are prohibited by law.
The dealer and senior managers of the dealership must emphasize their commitment to legal and ethical conduct and inform dealer personnel how they wish for them to carry out the functions of their jobs.  Included with this newsletter is a sample standards of conduct, which dealers should consider adopting and enforcing to inform dealer employees what is expected of them and for guidance in many situations for which they have not been trained.
Adopt a process to regularly audit the dealership's practices and transactions to ensure that its practices don't run afoul of state and federal laws.