November 8, 2023
(Content provided by VADA partner Hireology)
A profile of this economy's most in-demand employees — the automotive worker — and why we're all struggling to find and retain them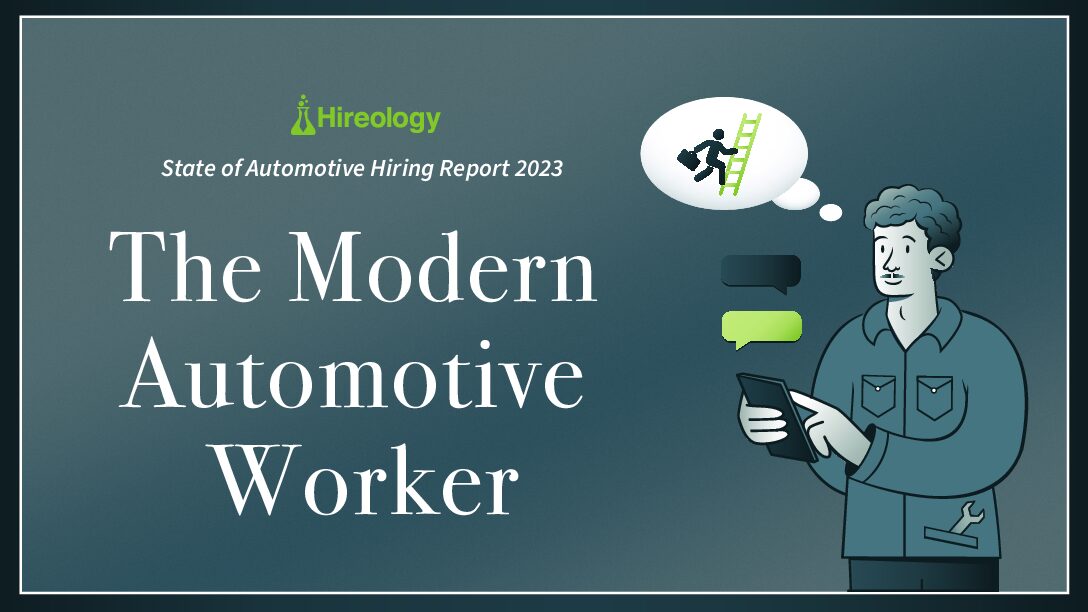 On top of this, as the automotive industry continues to struggle with parts shortages and high prices for new cars, the need for skilled technicians is at an all-time high. Given the continued talent supply and demand imbalance, workers in this sector (along with those in many other skilled trade industries) have the upper hand, forcing employers to adjust their offerings and processes to meet their needs or risk losing top talent and taking a hit to the bottom line.
The key for dealerships is to better understand the mindset of today's typical automotive industry job seeker so you can reimagine your offerings and processes to stand out. In a recent Hireology survey of about 450 automotive industry job seekers, we set out to define the modern automotive worker.
Our State of Automotive Hiring Report 2023: The Modern Automotive Worker outlines six common characteristics found in this group and what it means for you as an employer looking to fill open roles, better service customers, and maximize sales and revenue for your dealership.
Key takeaways: 
When searching for work, 61% of automotive job seekers accept the first offer they receive
38% of automotive job seekers applied to more than 11 jobs in their most recent search
92% would take a lower paying job if the right benefits were offered
61% want to be interviewed within 3 days of applying
47% said they're likely to ghost if the employer doesn't meet the above timeline
49% used a smartphone for the entirety of their most recent search
85% of automotive workers who had a positive onboarding experience said they are loyal to their current employer
Download the full State of Automotive Hiring report from Hireology here.