Reg and title solutions for healthy cash flow
May 2023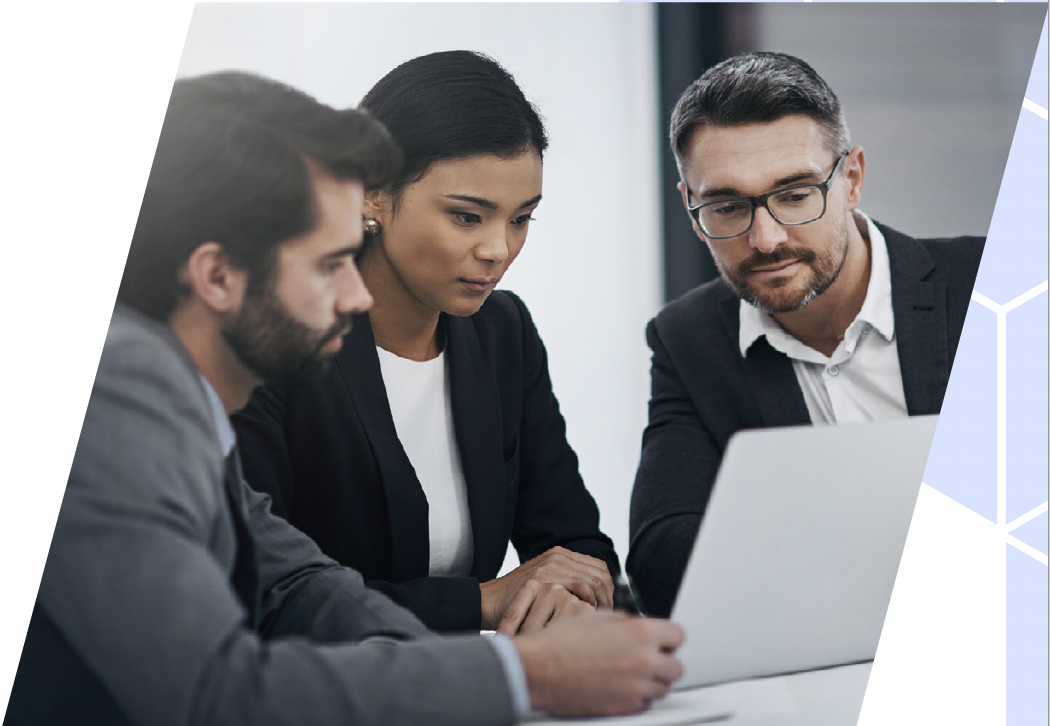 Dealerships have worked hard over the past couple of years to remain profitable. However, according to Cox Automotive's Q1 industry insights from Chief Economist Jonathan Smoke, rising interest rates are affecting consumer confidence. As a result, fewer consumers plan to purchase a vehicle in the next six months. So, maximizing profit for each deal is increasingly important.
As sales could begin to slow, speeding back-office operations can protect your profitability and keep cash flow moving. Using both digital and electronic registration and title solutions can help promote healthy cash flow in three key areas.
Avoid trade-in time traps
The minute you decide to take a trade the clock starts ticking to re-sell and recognize your full profit opportunity. Depending on the price of storage space, insurance, interest charges, and more, inventory holding costs can be a profit killer. Today, they are averaging $35 per day for every trade-in taken sitting on a dealers lot.1
A manual payoff, lien and title release process can take on average 12-18 days or more.2 At $35 per day for 12 days, that adds up to $420 in holding costs for every vehicle while you wait for the title. Multiply that by the average number of trade-ins you re-sell each year, and you'll see what manual processes are costing you in overhead.
Only Dealertrack helps you avoid this time trap with our digital Accelerated Title solution that can get your title or lien released as quickly as four to six days.
The solution also saves you in processing and shipping costs for checks, saving you as much as $1,345 every month.3
Finally, you can use it to access full title details ahead of accepting the trade to avoid any payoff surprises like undisclosed co-owners. As a result, you can get trade-in vehicles off your lot faster and boost cash flow.
Speed deal completion
The faster you can get deals out the door, the more deals you can do in a day, and the healthier your cash flow. But paper-based processes slow down deal completion and can be error-prone.
Electronic reg and title solutions enable documents to be completed online and submitted immediately to the DMV. Dealertrack's in-state registration and title solution integrated with your DMS can reduce data re-entry so you can submit a transaction to the DMV in under 4 minutes4. That's up to 35 percent faster5 than standard reg and title submissions.
In addition, integration with your DMS means much of the customer and vehicle information comes directly from earlier stages of the deal process. Pre-populated fields significantly reduce data entry errors and help get customers out the door quickly so you can complete more deals in less time and optimize cash flow.
Put the best deal forward
When it comes to out-of-state deals, it can be challenging to calculate unfamiliar taxes and fees to offer both your business and your customers the best possible deal.
Using Dealertrack RegUSA®, you can compare deals side by side based on reliable taxes and fees to drive the best deal forward for customers from any state. That saves your staff time and helps ensure that your cross-border deals are as profitable as possible.
We are proud to be the exclusively-endorsed Reg & Title partner of the Virginia Automobile Dealers Association (VADA).
Schedule a no-obligation call with Kim Haddaway, regional sales manager for Virginia, to discuss how Dealertrack solutions can help keep your cash flowing.
---
1 Data based on dealer experience and calculations using Dealertrack's Accelerated Title Savings Calculator
as of August 2022.
2 Based on average industry timeframe for vehicle title release and vehicle payoff process of 18+ days, as
determined by 2022 Dealertrack data.
3 Data based on user input and calculations using Dealertrack's Accelerated Title Savings Calculator as of
August 2022 and are not a guarantee of actual savings.
4 Dealertrack User Timing Report through Google Analytics 9/30/21 to 9/30/22.
5 Based on comparing Dealertrack DMS performance against state registration processes.