Jan. 16, 2023
By Michael G. Charapp
Charapp & Weiss LLP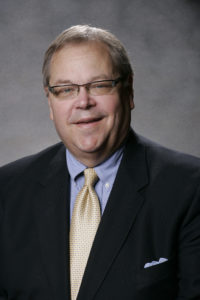 "Just let us sell cars" is a philosophy that many dealers share. As the world struggled to get through the pandemic and then recover, it was one on which dealers could concentrate as they struggled to get vehicles to sell and maximize profits from lower volume.
2023 will be different, however. Dealers must once again look beyond freedom to sell and follow policies to protect their businesses.
Franchisors are using the pandemic-reduced and supply-chain troubled lower inventories of vehicles to see if they can enhance their ability to develop income sources from and control of the distribution chain. Dealers must support their federal and state dealer associations as they work to protect dealer rights from the newest onslaughts.
Regulators, particularly federal, are more energized than ever to tell you how to run your business, particularly for advertising, sales practices, and personnel treatment. A dealer must have in place a strong compliance program to operate in this regulatory climate.
Here are twenty-three issues to which you should give attention in 2023.
Franchise Relations
You are probably familiar with the Rahm Emanuel political edict that one should "never let a serious crisis go to waste." In the car business, manufacturers and distributors are experts in using that philosophy. Whenever they must deal with drastic changes, they seem to come to solutions that always enhance their leverage over dealers. It is that way today.
Government incentives for electric vehicles and an increasing portion of the public willing to consider buying them have led OEMs to spend billions developing BEV technology. At the same time, supply-chain issues have caused critical shortages of vital parts. A changing fleet mix and lower inventories are issues with which the OEMs must struggle.
Their response is typical. How can we, OEMs, use this crisis to develop income sources, even if doing so is to the detriment of our dealers? How can we use this crisis to enhance our control over dealers, including our ability to deal directly with customers and make the dealers' customers our own?
There are several issues critical to your prosperity as a franchisee in 2023.
Electric vehicles are here to stay. It is not just skeptics who are critical about the OEM attention to BEVs. We are starting to see reports that OEM executives question the public demand and infrastructure issues critical to meet commitments to BEV only sales in about a decade. Regardless of what industry observers predict or your personal views, present federal and state government programs are designed to drive consumers to buy BEVs. That is why marketing of BEVs predominates even though sales are still a small percentage of ICE sales. For 2023, BEVs will be the future, even if arguments for eliminating ICE vehicles are unrealistic. That means your marketing and sales efforts, your training of your personnel, and your time-honored ability to serve the needs of your customers depend upon you being wholly committed to the BEV game.
Beware of the agency model. In countries with weak or no franchise protections, OEMs are shifting to the agency model. While the details may vary, generally that permits the manufacturer to market the vehicles, negotiate the terms of sale with buyers, negotiate terms of financing or leasing and sales of vehicle protection products, and then ship the designated vehicle to the dealer for delivery as the OEM's agent for a set commission. Some dealers have expressed support seeing the ability to eliminate floorplan costs, salespeople, F&I personnel, and sales managers as a benefit if the commission is acceptable. Unfortunately, that is the problem for dealers since a factory that can set a living commission can quickly turn the commission structure into something that makes fleet earnings attractive. The agency model is the death of the franchise system. Work with your federal and state trade association to protect the franchise system to protect your and your family's future.
Be prepared to enforce your franchise rights. Loss of your rights to protect your franchise will not come all at once. It will be a steady erosion. That process has started with some franchisors, particularly regarding short-supply BEVs. Some OEMs want to treat sales of BEVs as separate from sales of ICE vehicles, with different contractual obligations. The manufacturers want to control where BEVs are sold, to whom they are sold, and for how much. While a dealer may deliver the vehicle, the process looks a lot like the agency model. Your franchise law gives you the right to sell all the vehicles of the line make for which you are franchised. Controlling sales of certain models through separate agreement provisions, even BEVs, that prevent some dealers from selling all models offered by the manufacturer may violate state law.
Performance Threats. During the pandemic, some OEMs ceased criticisms of dealers' performance. Now that dealers are putting the pandemic disruption behind them, most OEMs have reverted to their standard threats about dealer performance, particularly sales. What is especially upsetting for dealers is they know they would have sold more vehicles if the OEMs now criticizing them for not selling more vehicles had made them available. If you get a letter critical of your performance, answer it. Explain why your performance is not deficient. Be clear about the negative impact of inventory shortages. Explain why the standard you must meet is improper, for example your PMA is incorrectly defined making you responsible for sales in geographic areas where you have no advantage. NEVER agree that you have breached your dealer agreement.
Question every document you are asked to sign. It happens sometimes. The OEM's requirements are so out of touch that dealers question the wisdom of the program. In 2022, that happened with the Ford E-vehicle program. Costs and requirements are so out of line with other manufacturers and distributors that dealers have taken the time to understand the true commitment, with many deciding they are not prepared to commit now. And that is the way it should be. When your rep presents you with a document to be signed, understand what it requires. Programs that cost you more and make you less will result as OEMs seek to make dealer income their own.
Succession and Dealer Ownership. If you do not have a succession plan, expect pressure from your franchisor to develop one. They want to know who will run the store (and most important communicate with them and buy OEM products) in the event a dealer dies. They want to avoid the embarrassment of a fight over control. As part of your planning, are you allowing family or long-term employees to buy interests in your company? If so, make sure you have the approval of your franchisor before you finalize the sale of or gift of stock. Many dealers think that they only must notify franchisors of minority interest changes after they make them. That is not the case. Most dealer sales and service agreements require manufacturer approval before a new interest in the company is granted.
Federal and State Compliance
The atmosphere for compliance differs dramatically from last January's article. At that time, there was a split of 2 – 2 between Republican and Democratic appointees on the Federal Trade Commission, inhibiting some of the more drastic impulses to cripple dealers' legitimate business efforts. Shortly after that, however, the Senate confirmed a new Commissioner making it a 3 – 2 Democrat majority for greater regulation of dealers. Today, dealers not only have to be concerned about state enforcement and private lawsuits, they must be concerned about a resurgent FTC that already has shown it is prepared to be much more active in regulating car dealers.
Advertising. Whenever the FTC concentrates on dealer activities, the main focus is advertising. Enforcement of the Truth in Lending Act and the Consumer Leasing Act advertising requirements are the cornerstone of enforcement activities. The requirements are black and white. If you use a trigger term, you must make follow on disclosures. If you do not, the FTC has you on a clear-cut violation and it can compel you to stop activities it labels unfair and deceptive that are less clear cut in consent orders. The FTC expects advertised prices and offers to be available to all unless limitations are clearly and conspicuously disclosed. If limitations make a price or offer unavailable to all, the advertisement must clearly and meaningfully disclose the terms customers must meet to obtain the advertised benefits. Almost every FTC consent order involving a dealer has an advertising element to it. Once the FTC has "gotcha" for an advertising violation, it can build on that. Make sure your managers in charge of advertising and your ad agency understand the law.
Selling Practices. Closely related to advertising compliance are selling practices about which the FTC has been critical. If you advertise a price, be prepared to sell the vehicle at that price. Additional products and services, like extended service agreements and GAP protection, can be added to that but they must be disclosed as additions to price. Advertising a vehicle at a price at which the dealer does not intend to sell it is viewed by the agency as bait and switch – the cardinal sin. Some dealers believe that the problem may be solved with a disclaimer that they will not sell vehicles for the advertised price. That is not a solution. A disclosure is used to explain an advertised term and not negate it. A statement that you will not honor the advertised price in the advertisement will be seen as an admission of a violation.
Fees. The FTC's view of what is important in the sale of a motor vehicle differs from the view of the auto industry and its customers. To the FTC, price of the vehicle is all that matters. Anything else is a "junk fee". That is nonsense, voluntary protection products, like extended service agreements and GAP protection, are important to many consumers. Charges for voluntary protection policies are not fees. However, dealers must be careful about other types of creative charges. Under Virginia law, a dealer can charge a processing fee and a pass through of electronic titling fees. Additional fees may be a problem. The most clear examples are used car reconditioning fees added to the advertised price of a used vehicle. That is not a fee that can be disclosed separate from the price of a vehicle. Charging a reconditioning fee in addition to the advertised price is considered a bait and switch practice by the FTC, and it may violate state law on permissible fees.
Use a Fair Credit Policy. Recently, the FTC announced a consent order with a dealer group charging that it discriminated against customers in protected classes in pricing credit. Credit discrimination is high on the enforcement list of the FTC. The fairness of pricing vehicle financing has been criticized for years. To deal with the criticisms, the National Automobile Dealers Association developed a template program for fair credit. It requires a dealer to establish a standard starting point above buy rate for all customers, with downward deviations for non-discriminatory factors. If you have not adopted a policy, or if you adopted one and you no longer police it carefully, it is time to energize your fair credit compliance efforts.
Establish a policy for sale of VPPs. Discrimination in the sale of voluntary protection products is also high on the enforcement list of the FTC. Like criticisms over the terms of credit, proponents of stronger regulation of dealer practices have criticized VPP sales practices. To address the criticisms, NADA, along with the NAMAD and AIADA, developed a template program for sale of voluntary protection products. Use the NADA/NAMAD/AIADA program to protect against charges of discrimination in sale of VPPs.
Proposed Trade Regulation Rule. Last year, the United States Supreme Court ruled that the FTC does not have the power to order monetary impositions as part of administrative cease and desist orders. That upset the FTC's normal practice of requiring consumer relief and civil penalties in cease-and-desist orders between the agency and respondents. The FTC's answer, at least as for car dealers, is to propose a consent order for all dealers. That has been done as a trade regulation rule, the violation of which will support a requirement of consumer relief and civil penalties. A proposal was published in July 2022. Comments were due in September 2002, after the agency refused extra time to analyze such a complex proposal. We have written extensively about this rule. It contains prohibitions, presumably from existing consent orders, but some of those are poorly stated or overly broad. It requires affirmative steps in terms of new documentation and disclosures that will dramatically increase the time necessary to do a transaction and will cause confusion since some are contrary to existing law. It contains an unrealistic record-keeping requirement. The industry is awaiting further steps by the FTC based on the hundreds of thousands of comments it received. We will keep you informed of any updates.
Information Safeguards Rule. The FTC has published a revised Information Safeguards Rule. Originally, all new requirements were scheduled to go into effect in December 2022. The FTC extended the effective date to June 9, 2023. The revised Information Safeguards Rule has new requirements and many revisions of existing requirements. If you were not ready for the new rule to be effective in December 2022, then you should work diligently to be prepared for its extended effective date in 2023.
Credit Reports. High on the compliance list of the FTC is protection of consumers' identity information, and an important aspect of that is protection of their credit reports. The law does not require that a business can access a credit report only with consumer consent. However, written consent eliminates the question of whether the dealer had a proper reason for accessing the customer's report. Always have a customer provide written authorization to access a credit report. If your customer is at the dealership, get a signed consent. If the customer is remote, have access authorized through the dealership's secure Internet portal.
FTC Used Car Rule. It has been five years since the FTC Used Car Rule was revised. The FTC believes that many dealers still do not fully comply. Be sure you are using a buyer's guide correct for your state. Virginia permits "as is" sales, so use that buyers guide. Be sure you are filling the guide out properly. Most important, unless you are providing a dealer warranty, you are selling the vehicle "as is" Don't forget, the buyer's guide cannot operate as a written warranty document. If you are providing your own warranty, then provide a written warranty document.
Be sure deals are neat and complete. You have a form package for a transaction with a consumer for a reason. The forms are required by state law or by best practice to protect your dealership. The forms do not work unless they are used properly. Be sure personnel finalizing transactions understand the need for all documents to be completed. Use a deal completion checklist. Periodically check deals to be sure that all forms are being completed.
Personnel Compliance
It is not just the federal agencies regulating your relations with consumers that are energized. Agencies that oversee personnel matters are also. Be sure your personnel policies comply with the law and that you are enforcing your policies.
EEOC compliance. The EEOC recently announced a consent order with a dealer involving a female employee who contended that she was paid less than a male employee with the same duties. Review your policy against discrimination and harassment. When was the last time you had a meeting so your employees understand to whom a complaint must be directed? When was the last time you trained your managers on investigating a complaint properly and following up with action? Take the time to be sure your policy is in order, your employees know of it, and your managers know how to operate within it.
FLSA Compliance. The federal Department of Labor will continue its vigilance on compliance with the Fair Labor Standards Act. All employees must earn minimum wage for each hour worked, and hours worked must be measured accurately. Employees eligible for premium overtime must be paid time and a half for each hour of overtime work. The DoL will consider workers to be employees with FLSA rights, with classification of workers as independent contractors being the exception rather than the rule.
Arbitration Agreements. In March 2022, President Biden signed into law a bill that prevents a business from requiring a worker with a sexual harassment dispute or sexual assault dispute from having to engage in arbitration because of a pre-dispute agreement. Review your arbitration agreements. They should have an exception for subjects exempt from arbitration. The amendment of the Federal Arbitration Act for sexual harassment or sexual disputes is the latest in the attack on pre-dispute arbitration agreements affecting employment. They have been regularly criticized, and one should consider them a target for continuing attacks by arbitration opponents.
Non-competition Agreements. The attack on employee noncompetition agreements will continue. Virginia has enacted legislation to regulate them by eliminating them for those in lower wage positions. Do not expect your noncompetition agreement to provide years of protection. They are regularly being attacked. Consider non-solicitation of employees and customers and confidentiality agreements.
I-9 Audits. Audits of Form I-9 compliance have increased over 500% over the last four years. How do you protect your business from adverse audit results? Follow the correct processes for completion of Forms I-9. Failing to give the employee the choice of documents to show identity and authorization to work can be the basis for a government enforcement action. Maintain Forms I-9 for the required time: for separated workers, one year after termination and three years after hire, whichever is longer. Spot check periodically to make sure you have a Form I-9 for every worker. If not, follow up and have forms completed. Keep a note with each form completed after the required date to explain when and why the form was created. Spot check new forms periodically. If there are errors, have a procedure to correct them. Be sure the corrections are evident to avoid claims of wrongdoing.
Operations Issues
Dealing with suppliers can be challenging. Still, understanding what you are signing with a supplier can be important to protect your dealership, particularly if you wish to sell your business.
CRM Agreements. The largest monthly supplier cost for the general office is likely to be your computer or dealer management system (DMS). When contracting for a DMS, use expert advice. Have a detailed list of requirements and make sure the list is fulfilled. Think about how you may have to terminate your obligations and negotiate termination provisions for events like loss of a franchise or sale of a dealership.
Do not get stuck with unnecessary, long-term supplier contracts.
Have a policy for review, approval, and execution of supplier contracts.
For each contract, a dealer must ask why a lengthy term is required, and whether there is a benefit to the dealer.
Do not agree to lengthy contract terms unless there is a reason that benefits you.
Do not agree to automatic rollovers at the end to the term, except for month-to-month.