Dec. 15, 2022
By Michael G. Charapp
Charapp & Weiss LLP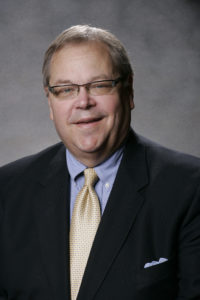 Dealers and their trade associations have expended substantial efforts to pass franchise laws protecting dealers' rights. Those laws are essential. Without them, franchisors could oppress dealers with no fear of a challenge. The laws are important to provide some balance to the OEM/dealer relationship.
Just because the General Assembly passes a law signed by the governor does not mean that OEMs will abide by it. The failure of a franchisor to observe the requirements of a state law may have many roots. Sometimes, a franchisor may believe that its interpretation of the law is correct. Franchise laws are generally carefully written, so that is seldom the real reason for franchisor disregard of plain statutory language. There can be other reasons.
A manufacturer may simply want to see whether someone will challenge it. A dealer must take action to enforce the law – either by administrative action or by a lawsuit in a court. The plaintiff must have "standing". Franchisors know the dealers are seldom eager to bring such a claim.
A Franchisor knows that in the relationship with its dealers, it is the 800-pound gorilla. It has the staying power to litigate. The typical dealer's ability to spend the hundreds of thousands of dollars and the staff hours necessary to maintain a legal action may be limited. The OEM can use its size to impose its will.
A franchisor may feel it wants to challenge the constitutionality of a statute. Does it comport with the state constitution? How about the U.S. constitution? So that a court may have the chance to weigh it, an OEM may want to have a battle over the law.
In the event of litigation, if it is going badly, an OEM can always settle with the claimant dealer. The relationship with the claimant dealer may be affected, but if there is no public decision, its relationship with other dealers will not be affected.
Regardless of the reasons manufacturers disregard their statutory obligations, dealers are seeing more of this behavior these days — especially regarding EVs. Manufacturers have identified the stock performance of Tesla as something they would like to taste. They draw the wrong conclusion about why Tesla had that success. They view the ability to impose marketing and sales mandates devised by whiz kids who have never sold a car to a customer as the reason for success. They overlook that the real route to success is to depend on the folks who deal daily with customers – their dealers. These manufacturers are establishing separate requirements to be an EV dealer with authoritarian requirements for sales processes. Some are even telling dealers they must soon commit to the new requirements to even be EV dealers.
These new manufacturer requirements ignore state law requiring OEMs to provide to dealers inventory of, and the right to sell, all line make vehicles. A dealer who chooses not to observe the artificial deadline to be an EV dealer may still have the right under state law to market and sell EVs. If the market changes, and the EV market does not develop as predicted, manufacturers will be looking to sell vehicles to dealers, whether or not the dealers have signed up for the EV program. However, a dealer may have to enforce that right through an administrative or court legal action. That is how franchise laws are ultimately enforced –through legal action. Given the behavior of today's OEMs, there will be no shortage of opportunities for litigation to determine dealers' rights.