August 2022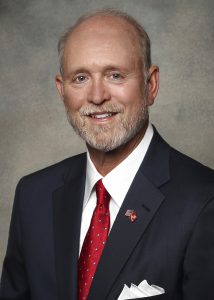 From the business-altering changes of COVID, to supply chain woes and record inflation, to the evolving transformation of the very engines that have powered your business for over a century, this is one of the most interesting — and opportunistic — times in automotive retail.
"In my 20-plus years of doing this, this is the most dynamic time in the industry," Bloomberg Intelligence Senior Automotive Analyst Kevin Tynan told us this summer. And he's been analyzing auto retail since post-9/11 and through the Recession. "The changes that we've seen in the dynamics of the auto industry, specifically in the U.S., are metrics and data points reading in ways I never thought I would see."
And now, amid all this change and opportunity, come proposed sales concepts that threaten the very foundations of the franchise system.
Specifically, the "Agency" model proposed by some manufacturers would centralize all sales and marketing, with shipment of the vehicle to the dealer only once it is sold to the end user (via an online sale) and delivered under your sales license. As a dealer, you collect a small percentage of the sales fee. You would also be responsible for education and service.
I will not mince words: the Agency model will destroy your business and have a ripple effect on the companies that support you. It will turn independently operated franchised dealerships into delivery and service agents for OEMs and distributors.
For now, the Agency model is exclusive to foreign markets, but we have no reason to believe OEMs won't attempt to land on our shores. Ford in particular has been aggressive in their remarks about the EV reservation system and how dealerships will change significantly with the new powertrains.
VADA will remain vigilant to maintain the franchise system that benefits the consumer by fostering competition, providing options, and lower prices.

These are messages I plan to share in Chicago on October 27 as a panelist at the Automotive News Retail Forum. We will focus on the future of the franchise system — the rise of digital retailing, the shift to EVs, and exploration of new distribution strategies from traditional automakers have put franchised dealers on guard. And we'll discuss how the franchised dealer system could change in the coming years.
I believe the model that ultimately triumphs is the one that succeeds on a single front: Taking care of the customer. You do this with local businesses that value relationships, not a centralized, out-of-state, online-only experience. You must be aggressive in pricing and services to attract customers. Consumers benefit from this competition, and they will be hurt in an agency or direct-to-consumer models manipulated by OEMs.
As longtime legal expert and VADA friend Mike Charapp told dealers at our annual convention in Asheville in June: "You are the disruptors. You do business differently today than you did two years ago. And two years ago, you did business differently than you did five years before that. You are constantly disrupting that process that began a century ago with Henry Ford."
I could not agree more. Press forward, take care of your customers, and show them why our model is the best one for America's transportation needs.