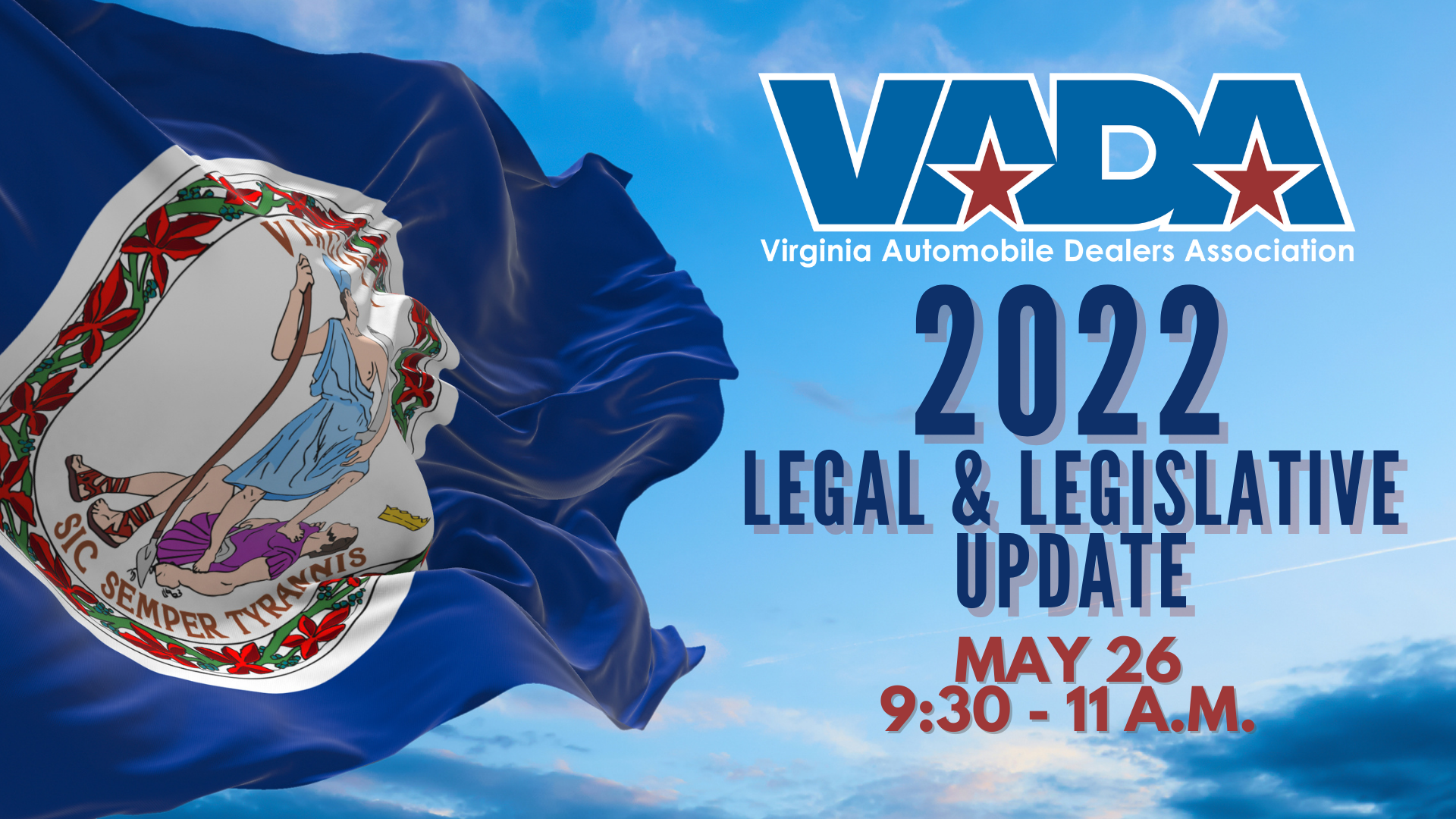 More than 260 members from Virginia's franchised new car and truck dealerships tuned in to our 2022 Legal and Legislative update presentation last week.
The VADA legislative team covered several topics, including warranty and recall reimbursement, overtime, electric vehicles, advertising & compliance, CFPB and franchise issues.
You can watch the full presentation here. At the bottom of this page, view/download all of the documents reviewed during the event. Thanks to all who attended this important annual presentation.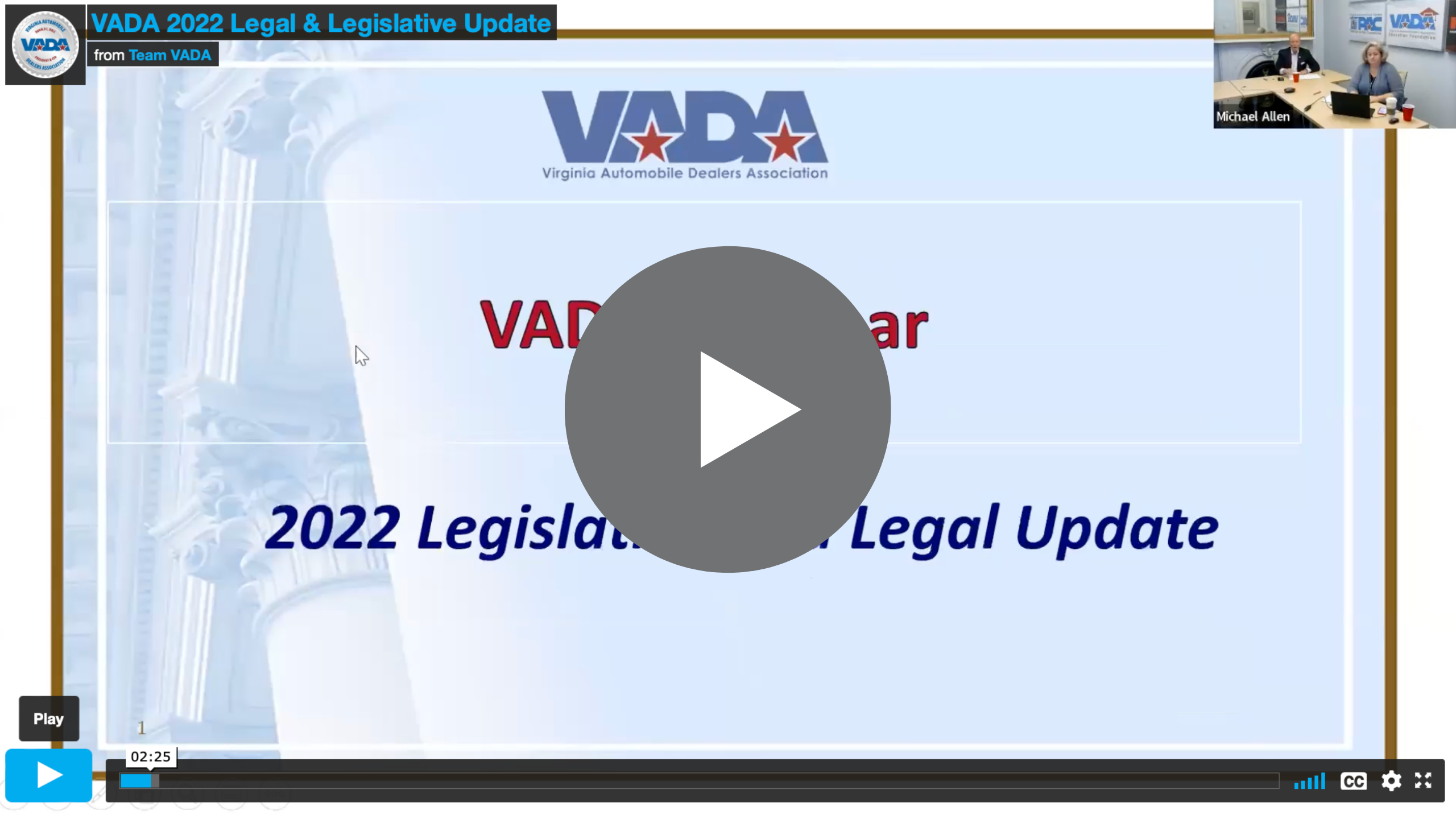 VADA Legislative Team
Don Hall, VADA President and Chief Lobbyist
Anne Gambardella, Esq. VADA EVP and General Counsel
Ralston King, VADA VP, Legislative Affairs
Mike Charapp, Esq., Mahdavi, Bacon, Halfhill, & Young, PLLC, VADA General Counsel
Meade Spotts, Esq., Spotts Fain, VADA Legislative Counsel
Greg Habeeb, Esq., Gentry Locke, VADA Legislative Counsel
Tim Pohanka, VADA Legislative Chair
Emily Beck, VADA Chair
Presentation and Related Downloads
Franchisor Agreements and Documents Checklist
Franchisor Critical Letters Checklist
2019 VADA Webinar: Social Media Dos and Don'ts
Consent to Use Testimonial or Image Form