Our partners at Cox Automotive have been studying the car buyer financing journey to explore the steps of the process and measures consumers' satisfaction with the overall vehicle financing process.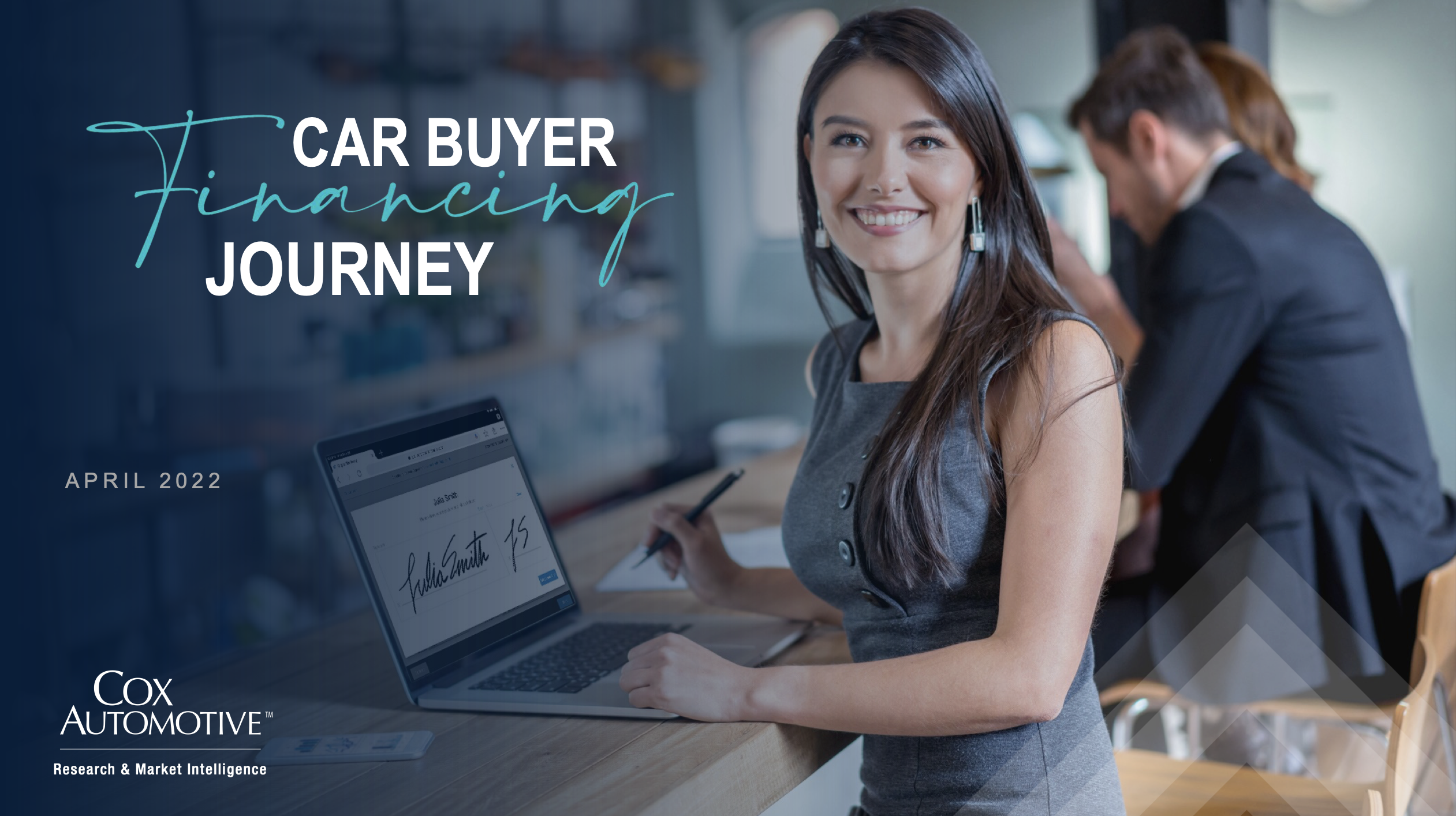 Here's the study.
Here's the press release.
And here are the study's five takeaways.
Car buyers spend significant time on vehicle financing. Nearly all (87%) car buyers explored their financing options before visiting a dealership. Over a third of the time spent in the car-shopping process is dedicated to financing activities. Of the 12 hours and 19 minutes spent car shopping, 4 hours and 23 minutes are spent on researching financing options, securing financing, and signing the contract.
Strong relationships matter. The study showed that 70% of car buyers considered two or more lenders before choosing one and many had an established relationship with the lender they considered first. Buyers who were mostly digital, meaning they completed more than 51% of their car-buying journey steps completely online, have stronger loyalty to their lenders, resulting in more direct financing and higher loan satisfaction. "I trust this lender" was the top reason mostly digital purchasers stated for selecting a lender.
Vehicle affordability is paramount. According to the latest Cox Automotive/Moody's Analytics Vehicle Affordability Index, the median weeks of income needed to purchase the average new vehicle in March was 42.9 weeks, and the estimated typical monthly payment increased to $691, a record high. The study found that monthly payments and interest rates were considered the most helpful information – 86% of buyers estimated their monthly payments and 76% compared interest rates.
Digitization positively impacts time spent and satisfaction. Mostly digital buyers spent more time researching and securing their loans online and less time at the dealership. Buyers who applied for financing online saved 30 minutes at the dealership, and those who signed paperwork online saved 38 minutes. Both groups of mostly digital buyers indicated that they were more satisfied with the time they spent at the dealership.
Many buyers are open to buying a vehicle completely online. More than three-quarters of the study respondents stated that they were open to buying a car completely online, and 47% said they were open to buying a car completely online from a lender.