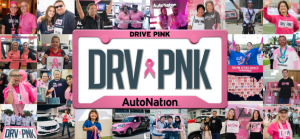 Virginia dealerships took to social media to honor Women's History to celebrate International Women's Day this March. Our businesses raised money for local nonprofits, and they helped shelter animals find a home.
We're shining a light again on our dealers' efforts to help their communities, and we'd like to call attention to more of them.
If you know of a scholarship, donation, community partnership, food drive, or other charitable gesture that dealers are involved in, please to let us know by sending an email to jkelley@vada.com.
Beyer Subaru received the car maker's 2022 Love Promise and Community Commitment Award. Among the reasons the dealer was recognized is for "taking action in causes like the environment, health, education, and pets that impact the lives of their community." The Alexandria dealership supports the National Campaign to Prevent Teen Pregnancy, and the business partners with local groups such as Meals on Wheels, Senior Services of Alexandria, United Community Ministries, and the Virginia's largest high school dropout prevention program.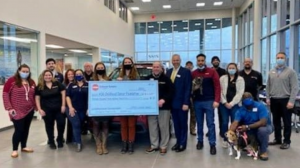 Carter Myers Automotive announced that CMA's Colonial Subaru raised $13,325 for the ASK Childhood Cancer Foundation in 2021. That was the result of the dealer donating $25 to that cause for every car it sold last year.
"This means every time we moved a life forward by finding that perfect new Subaru for someone, we moved more lives forward by giving back to our community," Carter Myers says on its philanthropy blog.
Sheehy Auto Group, which includes 31 dealerships from Richmond, Va. all the way up to Baltimore has donated $196,000 to 17 charities in Richmond, Va., Maryland, and Washington, D.C. The donations are part of Sheehy's Annual Giving Program where dealers partner with local non-profit groups, says a news release about the program.
The Richmond, Va. groups that benefitted in this donation round are Mercy Mall of Virginia, which received $25,000 and ACES, which got $13,000.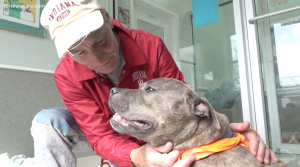 Priority Hyundai in Chesapeake is working with Hope for Life Rescue Inc. and 13News Now to find homes for rescued animals. Check out the 13 News Now coverage of this month's pet adoption drive.
AutoNation Toyota Leesburg and other AutoNation dealers around the country are partnering with cancer charities to raise millions of dollars to fund cancer research and treatment through its DRVPNK initiative.
"At AutoNation, it's about more than selling and servicing cars and trucks," the Northern Virginia dealership says on its Facebook page. "It's about taking care of people."
To donate and to get more details about the AutoNation DRVPINK campaign, click this link.
Coming up: The Hampton Roads Automobile Dealers Association is holding its annual Charity Golf Tournament at Ford's Colony in Williamsburg on May 10. For nearly 35 years, the HRADA has been sponsoring the tournament, which benefits the Youth Automotive Training Program that provides scholarships to local students interested in learning how to become automotive technicians.