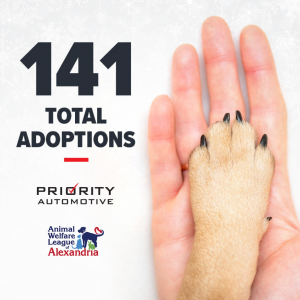 We are back again highlighting the good causes that VADA members are involved in within their communities.
Dealers throughout Virginia took to social media this month to pay tribute to Martin Luther King. Jr. in recognition of the Jan. 17 holiday in memory of the Civil Rights leader.
Dealers also used their Facebook pages to seek donations for a worthy cause or to ask patrons to adopt a pet.
Here are just some of our members' good deeds from the past month:
Priority Toyota Springfield says their Home for the Pawlidays event with Animal Welfare League of Alexandria resulted in more than 140 pets finding their "furever" families. The dealership spreadheaded the adoption drive along with the Animal Welfare League of Alexandria.
AutoNation Honda Dulles has been inviting patrons to stop by its Sterling, Va. store to make a donation to the American Cancer Society's Road to Recovery Program to help cancer patients receive the treatment they need.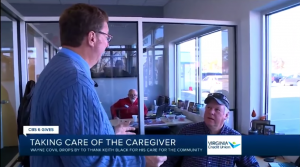 Richmond news channel WTVR-6 stopped by CMA's Colonial Chevrolet in Chester to thank the dealership for all the bicycles and other toys the business collected for Toys for Tots over the holidays.
Marlow Ford in Luray posted a public service announcement on its Facebook page reminding drivers that January is National Pet Travel Safety Month. The dealer offers a list of tips on what motorists should keep in mind when traveling with their pets.
And amid the winter weather that already brought Interstate 95 traffic to a standstill earlier this month, Whitten Brothers Chrysler Dodge Jeep Ram in Midlothian is looking out for local motorists with a Facebook post reminding drivers about all the essential emergency items they should have in their car in case of a road emergency (such as a first aid kit, granola and energy bars, sleeping bag, jumper cables, and more).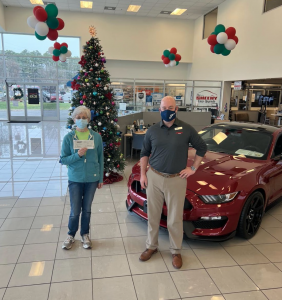 Sheehy Ford of Ashland last month handed over a $13,000 check to the Ashland Christian Emergency Services to help support all the work that non-profit does in to help the less fortunate in the community.
Also last month, Hall Toyota Virginia Beach announced the dealership had raised $100,000 that it donated to local non-profits, including An Achieveable Dream, Sentara Healthcare, Senior Services of Southeastern Virginia, Vetshouse Inc. and Foodbank of Southeastern Virginia and the Eastern Shore.
Do you know about a good deed that we can share?
We're looking to shine a spotlight on more of these civic-minded efforts that our members are involved in.
If you know about a dealer holding a fundraiser, making a donation, awarding a scholarship, or holding a community even,t please let us know by sending an email to jkelley@vada.com.