Voters choose major shift in state government
Plus, Thanksgiving thoughts for our families and our businesses
November 2021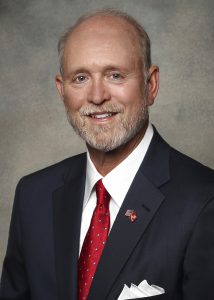 Virginia politics underwent a sea change this month with the GOP winning back the Governor, Attorney General, and Lieutenant Governor's posts while Republicans also clinched the majority in the House of Delegates.
As you know, VADA is a nonpartisan organization that works with both political parties. Our main concern is having elected officials who understand our industry and support a pro-business environment for our industry and our customers.
We look forward to working with Governor-elect Glenn Youngkin, our soon to be new Attorney General Jason Miyares, and incoming Lieutenant Gov. Winsome Sears on the critical issues impacting our dealerships. We extend our congratulations.
We are already working with the incoming governor and his staff to ensure we have fair leadership at the Department of Motor Vehicles, and we're also hoping to get some new dealers appointed to the Motor Vehicle Dealer Board.
Above all, we should be grateful that voters went to the polls and made their voices heard. Our Democracy worked.
Now that election season is over, it's time to look to the business of governing. Many people think of the upcoming month of December as vacation time. At VADA, the opposite is true. It's a key time for us to strategize and prepare for the upcoming General Assembly, so we can fight to deliver results for your dealerships.
Ralston King, VADA's new Vice President of Government Affairs, will be reaching out to our VADA members as he works to secure legislative and regulatory wins to protect dealers and making sure you have a level playing field when competing and dealing with your OEM's.
Giving Thanks
Thanksgiving will be here soon, and it's the perfect time to reflect on the things we are grateful for.
For nearly two years, we've weathered a COVID-19 crisis that posed one of the most difficult set of challenges in our industry's history. I'm thankful that in the worst of times, car dealers proved once again they can survive and flourish amid any challenge. Even with a pandemic and a microchip shortage squeezing inventories, car dealers have had historic profitability, and we should be thankful for that.
We also should be grateful for the work VADA put in to keep Virginia stores open as dealers in other states closed amid COVID-19 regulations.
Let's also take time to thank our spouses, children, and family members who put up with a lot from us in an industry that requires such a big commitment of our time and energy.
And to VADA's staff, I am so thankful for your service because you work tirelessly to impact car dealers in such a positive way.
Happy Thanksgiving to all.