November 8, 2021
TIME AND ALLY FINANCIAL HONOR WOODBRIDGE DEALER
Christopher Lindsay Wins National Recognition for Community Service and Industry Accomplishments
The nomination of Christopher Lindsay, dealer at Lindsay Chevrolet in Woodbridge, Virginia, for the 2022 TIME Dealer of the Year award was announced today by TIME (see past Virginia winners).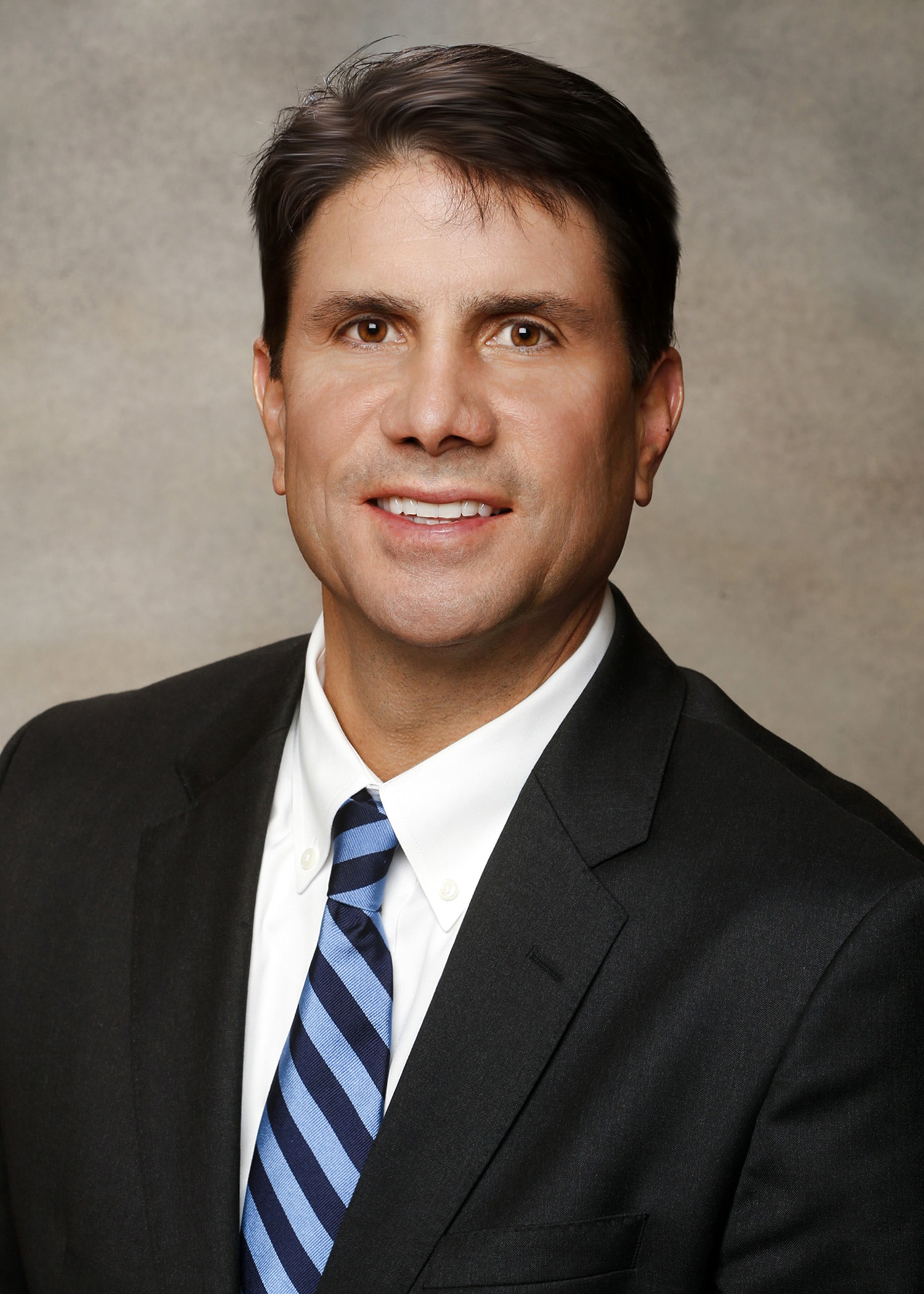 Lindsay is one of a select group of 47 dealer nominees from across the country who will be honored at the 105th annual National Automobile Dealers Association (NADA) Show in Las Vegas on March 11, 2022. The announcement of this year's annual award was made by Viktoria Degtar, Global Chief Revenue Officer, TIME, and Doug Timmerman, president of Dealer Financial Services, Ally Financial.
The TIME Dealer of the Year award is one of the automobile industry's most prestigious and highly coveted honors. Recipients are among the nation's most successful auto dealers who also demonstrate a long-standing commitment to community service.
Lindsay was chosen to represent the Virginia Automobile Dealers Association in the national competition – one of only 47 auto dealers nominated for the 53rd annual award from more than 16,000 nationwide.
"I am fortunate to work with a diverse group of people," nominee Lindsay said. "Each employee is a gift, and I am grateful to have had the opportunity to mentor, influence and help our team members flourish in their personal and professional lives." He added, "I am also blessed by a wonderful customer base that continues to do business with our family and helps us to grow every year."
Lindsay has deep roots in Virginia's retail automotive industry, dating back to 1963, when his grandfather, Charles T. Lindsay Sr., founded Lindsay Cadillac of Alexandria. His father, Charles T. Lindsay Jr., proudly carried on this growing business. And after earning a B.A. in English from the University of Richmond in Richmond, Virginia, in 1988, and after a brief stint in the golf industry, Lindsay joined the family enterprise full-time in 1989.
"I started my automotive career as a 'lot boy' in the summer of 1985 while in college," he remembered. "I worked hard, hustled and earned the respect of the sales force who were obviously watching me closely. I bonded with them and returned the next summer." Lindsay's first full-time position was as assistant to the used-car manager of the Cadillac dealership. "I loved every part of it from day one," he said. "Buying and selling used cars became my passion and the auctions became my second home. I carried my wallet in one back pocket and a Black Book in the other."
When he and his father set out to expand the dealership concern beyond Alexandria, they purchased a Chevrolet store in Woodbridge in 1998 and Lindsay became the dealer principal at age 33. "I was young and nervous but determined to succeed," he said. "Our location outside of Washington, D.C., and between two military bases provided an opportunity to flourish and today, we are the top-selling Chevrolet dealer in Virginia."
Currently, he runs the operation with his two brothers, Chip and Mike. The Lindsay Automotive Group encompasses dealerships in Virginia and Maryland, representing brands Buick, Cadillac, Chevrolet, Chrysler, Dodge, Ford, GMC, Jeep, Lexus, Ram, Volkswagen and Volvo, as well as a Harley-Davidson store.
"I am unbelievably fortunate to be a third-generation automobile dealer," Lindsay said. "My father and grandfather worked incredibly hard to establish the Lindsay name as one you can trust, and one that will honor every aspect of your automotive experience. They did this through countless hours of civic volunteer work and charitable giving to establish Lindsay Automotive as a brand of integrity and confidence."
And Lindsay continues that legacy through his volunteer and philanthropic efforts. He has served the Inova Alexandria Hospital Foundation; Fort Hunt Youth Athletic Association; the Basilica School of St. Mary (Alexandria); Catholic Charities USA; and Knights of Columbus. He has a deep appreciation for all Alexandria Charities, especially the Child and Family Network Center and the Alexandria Scholarship Fund.
"Our company has always focused our giving on the communities where our employees live and work," Lindsay said. "Our top priority is children. To date, we have donated more than $5 million to schools, associations, nonprofits and other groups. Our contributions have supported those at-risk, people with special needs, sports programs, extracurricular activities, medical needs, playground refurbishment, people facing food insecurity and more."
Dealers are nominated by the executives of state and metro dealer associations around the country. A panel of faculty members from the Tauber Institute for Global Operations at the University of Michigan will select one finalist from each of the four NADA regions and one national Dealer of the Year. Three finalists will receive an additional $5,000 for their favorite charities and the winner will receive an additional $10,000 to give to charity, donated by Ally.
In its eleventh year as exclusive sponsor, Ally also will recognize dealer nominees and their community efforts by contributing $1,000 to each nominee's 501(c)3 charity of choice. Nominees will also be recognized on AllyDealerHeroes.com, which highlights the philanthropic contributions and achievements of TIME Dealer of the Year nominees.
"In cities and towns across the country, auto dealers make a big economic impact—going the extra mile to strengthen their communities," said Doug Timmerman, president of dealer financial services, Ally. "It's an incredible achievement to be nominated for TIME Dealer of the Year. The program not only recognizes leadership in business and customer service, but also a commitment to giving back and doing it right."
Lindsay was nominated for the TIME Dealer of the Year award by Don Hall, president and CEO of the Virginia Automobile Dealers Association. Lindsay and his wife, Maura, have five children.
About TIME
TIME is a global media brand that reaches a combined audience of more than 100 million around the world. A trusted destination for reporting and insight, TIME's mission is to tell the stories that matter most, to lead conversations that change the world and to deepen understanding of the ideas and events that define our time. With unparalleled access to the world's most influential people, the immeasurable trust of consumers globally, an unrivaled power to convene, TIME is one of the world's most recognizable media brands with renowned franchises that include the TIME100 Most Influential People, Person of the Year, Firsts, Best Inventions, World's Greatest Places and premium events including the TIME100 Summit and Gala, TIME100 Health Summit, TIME100 Next and more.
About Ally Financial Inc.
Ally Financial Inc. (NYSE: ALLY) is a digital financial services company committed to its Ally Financial Inc. (NYSE: ALLY) is a digital financial services company committed to its promise to "Do It Right" for its consumer, commercial and corporate customers. Ally is composed of an industry-leading independent auto finance and insurance operation, an award-winning digital direct bank (Ally Bank, Member FDIC and Equal Housing Lender, which offers mortgage lending, point-of-sale personal lending, and a variety of deposit and other banking products), a corporate finance business for equity sponsors and middle-market companies, and securities brokerage and investment advisory services. A relentless ally for all things money, Ally helps people save well and earn well, so they can spend for what matters. For more information, please visit www.ally.com and follow @allyfinancial. For more information and disclosures about Ally, visit https://www.ally.com/#disclosures.
For further images and news on Ally, please visit http://media.ally.com.
About the NADA Show
The annual NADA Show brings together more than 20,000 franchised dealers and their employees, industry leaders, manufacturers and exhibitors to learn about the latest auto industry tools, trends, products and technologies.