October 18, 2021
Here are the latest economic indicators for the retail auto industry from our partners at Cox Automotive:
Industry Update One-Sheet-September 2021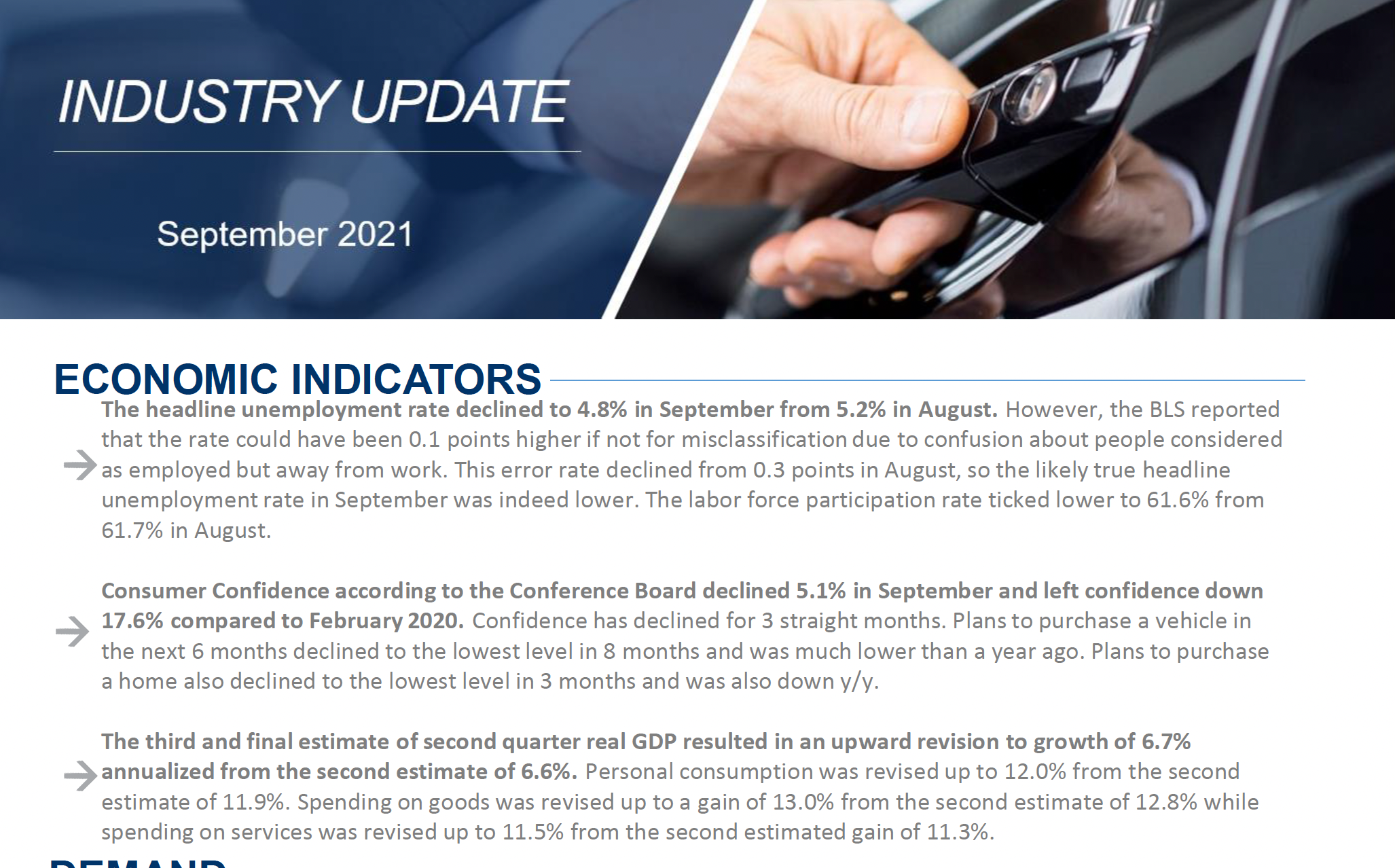 The unemployment rate declined to 4.8% in September from 5.2% in August
Consumer confidence declined 5.1% in September and left confidence down 17.6% compared to February 2020. 
Second quarter real GDP showed growth of 6.7% annualized 
September total new vehicle sales were down 25% year-over-year, with the same
Wholesale used vehicle prices (on a mix-, mileage-, and seasonally adjusted basis) increased 5.3% month-over-month in September.
Read more details in the full September 2021 Industry Update from Cox.