Picking the right benefits can be tricky, but Integrum Advisors' Jill Correll is here to help
This is one of a series of profiles of VADA and Integrum Advisors team members. We ask them to tell us a story – something funny, touching insightful or meaningful.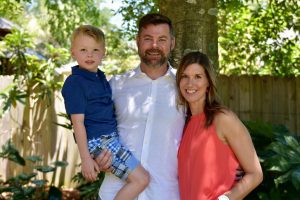 If you need help finding the best benefits, Integrum Advisors' Jill Correll has got you covered.
Jill, an Enrollment Manager at Integrum Advisors, walks employees through their options for medical, dental, disability, life, and other insurance benefits, so they can find the right fit for them.
Her job takes her on the road to employers around Virginia where she meets employees face-to-face to talk through their enrollment options and get their enrollment completed.
Before becoming an Enrollment Manager, Jill was a field representative for the Virginia Automobile Dealers Association working as a liaison between the membership and the association.
Let's hear from Jill:
"The great thing about this job is just being out and being able to meet different people. You're not just in an 8 a.m. to 5 p.m. office desk job. I have really good relationships with my customers because they've seen me coming in and out of the store for years now, so that makes it fun.
It does feel good that you're helping people because a lot of customers don't know anything about insurance, and the jargon is way over their head. We come in and explain it one-on-one, and then they feel so much better about understanding what they signed up for. We're really helpful and very valuable to our customers, and they love that service we provide.
I don't think there are a lot of insurance agencies who are sitting down one-on-one with employees like we do. That makes us invaluable and takes a lot of the workload off the HR staff. We are an extension of our customers' HR departments helping them get all these employees through the enrollment process.
A lot of younger employees are already covered on their parents' health insurance, so a lot of them don't really want to talk about benefits. But they may be missing out on some things. They may need short-term disability because they're paying their own rent.
When I was hired at VADA eight years ago, I was a single mom of a 9-year-old son. At age 42, I started a whole new family and had my second child. My oldest is now a Junior in high school and it's sad because he'll be out the door in a couple years.  Having another child later in life really makes me cherish parenthood and my children. It makes me appreciate where I work and the flexibility I'm given as a mother and just how important it is to be well-balanced and spend time with your children because they grow up so fast."
Best business advice:
"Being responsive to customers is crucial. I'd rather over-communicate than under- communicate to my customers.  If I get an email from a customer with a question and I don't know the answer, I'm the type who is like: 'I'm working on it. I'll get back to you ASAP' just so they know I received their message."
About:
Graduated from George Mason University with a bachelor's degree in Marketing.
She is the mother of two boys, ages 6 and 16.
She and her husband like to travel and watch their children play sports.