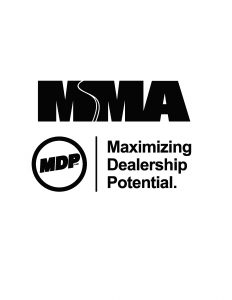 MOC Mid-Atlantic is a VADA Program Partner. These are businesses with a product or service offering of interest to member dealers. If you are interested in becoming a Program Partner, contact Natalie Toler.
Maximizing Dealership Potential
MOC Mid-Atlantic is a family-owned business, and this year marks the 50th year in business. We are based out of central Virginia and have eight facilities spread across the East Coast. Five of them are located right here in Virginia. We operate as our family helping out your family. We are not just a vendor. We are a partner.
Keep driving forward
We have a wide range of dealership solutions tailored to fit your specific needs.
Education
With both online and on-site training, we can help you support new employees and help seasoned employees grow. Start with our online training to give service advisors a solid foundation. Then, we'll train service advisors in person to give them the tools they need to excel in the service lane. Our training includes how to drive sales using menus that we custom design for your dealership.
Products
We carry the highest-quality products for your dealership. Whether it's fluids or shop supplies, we provide you with only the best.
Per RO Program
Is an all-in-one program to supply your business with service, janitorial, and shop supplies. Since it's only billed at the beginning of the following month, there are no up-front costs. With only one invoice per month, we can cut front office work by 90%.
Warranty
Our warranty coverage can keep customers coming back to your dealership again and again. Many of our products carry a lifetime warranty, which can help you gain repeat customers.