EVs will help fuel more than one kind of green revolution
September 2021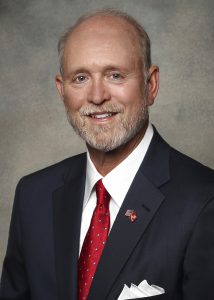 Earlier this month, I took my 91-year-old father-in-law, Don Riester, for a ride in VADA's new all-electric Volkswagen ID.4. An engineer by trade, he was impressed by the SUV's quiet, acceleration, and speed. As we passed a gas station, he remarked, "I guess you don't have to go there anymore."
We're getting to that point — faster than many realize.
While we selected the VW ID.4, this is not a statement of support for one manufacturer or store over the other, but rather a signal of our commitment to all EVs. We are in the process of wrapping the ID.4 with exciting graphics promoting the benefits of EVs.
Electric cars are a green revolution – but I'm not just talking environmental benefits. In Virginia, we have more than 8 million registered internal-combustion engine vehicles on the road and there is an opportunity ahead, over the next few decades, to replace every one of them with EVs.
So that's "green" as in money, new tax revenue, and jobs, too. EVs mean new jobs and technicians requiring advanced skillsets (writing code, not turning wrench). They will create a push for new green energy infrastructure to power their batteries. EVs will usher in a new era of industries. As auto dealers, we are certainly excited at the prospect of selling these new cars and trucks.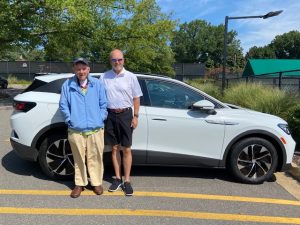 There are dozens of exciting new EV models coming to showrooms over the next few years. Soon the Teslas so prevalent on roads will be overtaken by EVs built for the bulk of the American car market. Ford will lead the way next year with the release of its F-150 Lightning, which has more than 120,000 pre-orders (and growing).
In Virginia and across America, franchised new-car dealers are all-in on EVs. Dealers are absolutely essential to the widespread adoption of EVs by mass-market car buyers.
But we need support.
Our dealers are making massive investments in the charging stations, training and equipment that will be necessary to sell and service EVs. The auto industry will invest more than $330 billion by 2025 to reach the goal of an electrified future, according to the Alliance for Automotive Innovation. All of that is in addition to continued improvements for conventional cars and light duty trucks to address air quality, greenhouse gas emissions and fuel economy.
I don't believe EVs are the answer to the world's environmental concerns, but with transportation contributing to greenhouse gas emissions, they are a solid start.
EVs can offset emissions on our roadways, but the electricity demands will be greater than ever. Remember: these cars aren't powered by gasoline, but they have to get electricity somewhere, which at the moment comes predominantly from fossil fuels. Renewables make up only 20% of the nation's energy infrastructure.
Real solutions to creating a cleaner future with EVs require involvement from many industries, not just manufacturers and the dealers who sell and service their vehicles. The automobile business is leading the way, but it will take expanded roles for utilities, energy regulators, and other stakeholders to create opportunities for new and existing businesses to participate in this transformation.
An expansive and convenient state-and-nationwide charging network is a key component of any successful move to EVs for millions. In Virginia, the General Assembly will soon reconvene and re-discuss several bills, passed in 2021's session, that will require funding in order to fully realize.
I encourage lawmakers in Virginia to fund bills they passed to create an on-the-hood rebate for EV buyers and push for greater electrical infrastructure in the grid to meet coming demand. This year, state lawmakers also adopted stringent California Air Resources Board (CARB) mandates for zero-emissions vehicles, which pave the way for more EVs in Virginia. But the budget included no funding, nor direction to actually meet these standards. If Virginia isn't interested in making a real commitment to electric vehicles and a cleaner future, it must revisit CARB.
We are at a pivotal time on the journey to a cleaner and smarter transportation future. The auto industry is committed to producing EVs. With timely, focused, and sustained leadership and investment from a variety of public and private stakeholders, consumers can fully realize the full benefits of EVs.
At VADA, we lead from the front — and we lead by example.