Key overtime win highlights importance of Electric Election campaign
Our summer PAC campaign continues
August 2021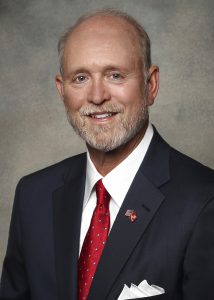 In an election as vital as Virginia's in 2021, you cannot be without a voice as voters choose the leaders who will chart the path our industry takes for years to come.
It wasn't long ago when you faced the most difficult times in the history of our industry, and the nation lived through the most challenging era since the Great Depression. While business may be good now, your success has not come without a fight — and we stood right beside you. Last year, VADA advocated on your behalf when Virginia's leaders were deciding whether our stores could even stay open. Many states closed their dealerships. Virginia did not. You have the team at VADA to thank.
In a year of historic challenges, many dealers in 2020 still had their most profitable year ever and continue to enjoy that success. Many of your peers throughout Virginia have already stepped up to the plate in support of pro-dealer policies by giving to the Virginia Auto & Truck Dealers Political Action Committee.
And during our three-month summertime "Electric Election" PAC fundraising campaign, we're seeking additional contributions to keep the forward momentum that secured key wins at this year's General Assembly, including groundbreaking legislation boosting adoption of electric vehicles.
Just this month, we got a valuable reminder of how crucial your contributions are when the General Assembly handed our industry a major win by providing dealers some much-needed relief from the state's overtime law.
Thanks to a strong advocacy push by your team at the Virginia Automobile Dealers Association, legislators approved and the governor signed an updated state budget that provided our industry — and only our industry — important exemptions from Virginia's new wage and hour law that went into effect July 1.
As you are aware, that new state statute allows workers to bring litigation for overtime claims in state court for alleged violations of federal labor law. One of the problems with the new Virginia law was it didn't include long-standing provisions that exist in federal law specifically exempting our mechanics, sales, service, and parts personnel from having to be paid overtime.
That led to potentially higher costs for our dealers, and it led to the hassle of reconfiguring pay plans and employee hours. VADA  did not let it happen. Thanks to our strong lobbying efforts, the updated budget legislators approved specifically exempts those sales, parts and service employees from the new state law's overtime requirements.
Even though this is a big win, it's a still temporary one providing industry-specific exemptions only until July 1, 2022. VADA will keep working on your behalf to make sure this change is made permanent in next year's General Assembly, so automobile dealer exemptions long enshrined in federal law are recognized by Virginia law.
This episode demonstrates why it is so critical to support our Political Action Committee, so we can continue working with legislators who understand and value our industry.
Stand up and be counted by giving to the Virginia Auto & Truck Dealers Political Action Committee so we can secure more wins like this one. You can give now at vada.com/pac2021.
In addition to the Governor's race, also up for grabs is leadership of the Attorney General's office, which has a big say on state regulations affecting our stores. Voters also pick the lieutenant governor and all 100 members of the House of Delegates.
If you want pro-business leaders in state government who will enact policies allowing dealers to flourish, the PAC is the avenue of doing so. It's an expense that pays back dividends.
We ask that you give based on how blessed you've been over the last 12 months of doing business. Please give for every rooftop that you have, knowing every dollar makes a difference and will help your continued success in the future.