Electric Election: Let's keep your successes alive!
Support our summer PAC campaign
July 2021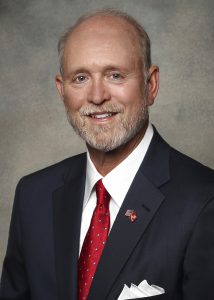 All eyes will be on Virginia this November when we are one of only two states with statewide elections. In an election as vital as this one, you cannot be without a voice as voters choose the leaders who will help chart the path our industry takes for years to come.
As the pandemic fades away in the rear view, it's easy to forget all we went through. Human nature has a way of forgetting pain and difficulties of the past.
But I want to remind you that there was a time in very recent months when you faced the most difficult times in the history of our industry, and as a nation lived through the most challenging era since the Great Depression. While business may be good now, your success has not come without a fight — and we stood right beside you. Last year, VADA advocated on your behalf when Virginia's leaders were deciding whether our stores could even stay open. Many other states closed their dealerships. But Virginia did not, and for that, you have the team at VADA to thank.
Despite a year of historic challenges, many dealers in 2020 had their most profitable year ever and continue to enjoy that success. So now is the time to stand up and be counted by giving to the Virginia Auto & Truck Dealers Political Action Committee's Electric Election campaign to ensure this ride continues.
Money doesn't buy votes, but it does help tell your story. And if you want pro-business leaders in state government who will enact policies allowing dealers to flourish, the PAC is the method of doing so. It's an expense that pays back dividends.
The contest between Democratic former Governor Terry McAuliffe and GOP gubernatorial challenger Glenn Youngkin isn't the only race impacting Virginia dealers. Also up for grabs is leadership of the Attorney General's office, which has a big say on state regulations affecting our stores. Voters also pick the lieutenant governor and all 100 members of the House of Delegates.
Contributors throughout Virginia have already stepped up to the plate in support of pro-dealer policies. During our three-month summertime "Electric Election" PAC fundraising campaign, we're seeking additional contributions to keep the forward momentum that secured key wins at this year's General Assembly, including groundbreaking legislation boosting adoption of electric vehicles.
Yet there's a long road ahead as the state budget left out money needed to pay for new EV measures, and questions remain over the fate of Virginia's law prohibiting class-action lawsuits for state claims. Many other general business measures are on the table, and we need to elect pro-business candidates who will protect our interests — and ultimately, those of consumers.
We ask that you give back based on how blessed you've been over the last 12 months of doing business. Please give for every rooftop that you have, knowing that every dollar makes a difference and will help your continued success in the future. Let's make sure that 2022 is a great year for the Commonwealth and the auto dealers of Virginia.