Ralston King joins VADA's lobbying team representing dealers in the halls of government
This is one of a series of profiles of VADA and Integrum Advisors team members. We ask them to tell us a story – something funny, touching insightful or meaningful.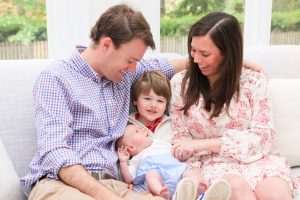 As VADA's new Vice President of Legislative Affairs, Ralston King recently joined the association's lobbying team representing dealers at the Virginia General Assembly, state agencies and in the nation's capital.
Ralston, who started this month, also oversees VADA's Political Action Committee, the Virginia Auto & Truck Dealers PAC, and he works on grassroots mobilizing so our industry's voice is heard by decision-makers.
Ralston will be monitoring regulations and laws that impact our industry and advocating for Virginia's car dealers at the Virginia General Assembly and the Virginia Motor Vehicle Dealer Board.
He comes to VADA following more than a decade of lobbying in the healthcare, banking, and housing fields.
Let's hear from Ralston:
"I'm focused on being an effective and influential advocate for auto dealers for the long term. I want to understand their business and how they serve their communities and create jobs.
While dealers are working and doing their jobs, my job is to support them and influence those who make laws and policies that ultimately affect what dealers' businesses will or will not be able to accomplish.
I've been in government relations since I graduated from college 12 years ago. I've been around the General Assembly since then. I lobbied for the Medical Society of Virginia and was at Capital One prior to this doing government relations and advocacy work around the country.
I'm so excited to be back in Virginia doing what I've always loved.
Every industry is different in its own right. There are different rules and regulations that affect each business. Still, I've seen there are a lot of pain points for every group I've represented. Their goal is to wake up every day and focus on what they do well. Dealers are taking care of their employees, running their businesses, taking care of their families. My job is a call to service in a way. It's about representing those who can't necessarily represent themselves.
When you get those victories and you have successes for your industry, those are great things that can have a huge impact on those you represent.
I think the key goal is the commitment to stay together. I think that's where our successes will come from.
My first boss after college was Cal Whitehead, who owned the Whitehead Consulting lobbying firm (now Commonwealth Strategy Group). I'm forever indebted to him for giving me the opportunity to stick my foot in this world of lobbying and government relations because it opened so many doors, and I've had so many great experiences."
Best business advice:
"I'm in the relationship business getting to know lawmakers, policymakers and people in the lobbying world. Developing relationships is something that is extremely vital and critical, but it can also be overlooked in this Zoom world we've grown into. The power of a relationship is extremely important. It needs to be at the forefront of anything that we're doing because it really can make a difference, and it develops trust."
About
Graduated from Randolph-Macon College.
He and his wife, Betts, have two sons – Preston, 2 years old; and Buck, who is 2 months old.
He enjoys spending time with his family and playing golf.