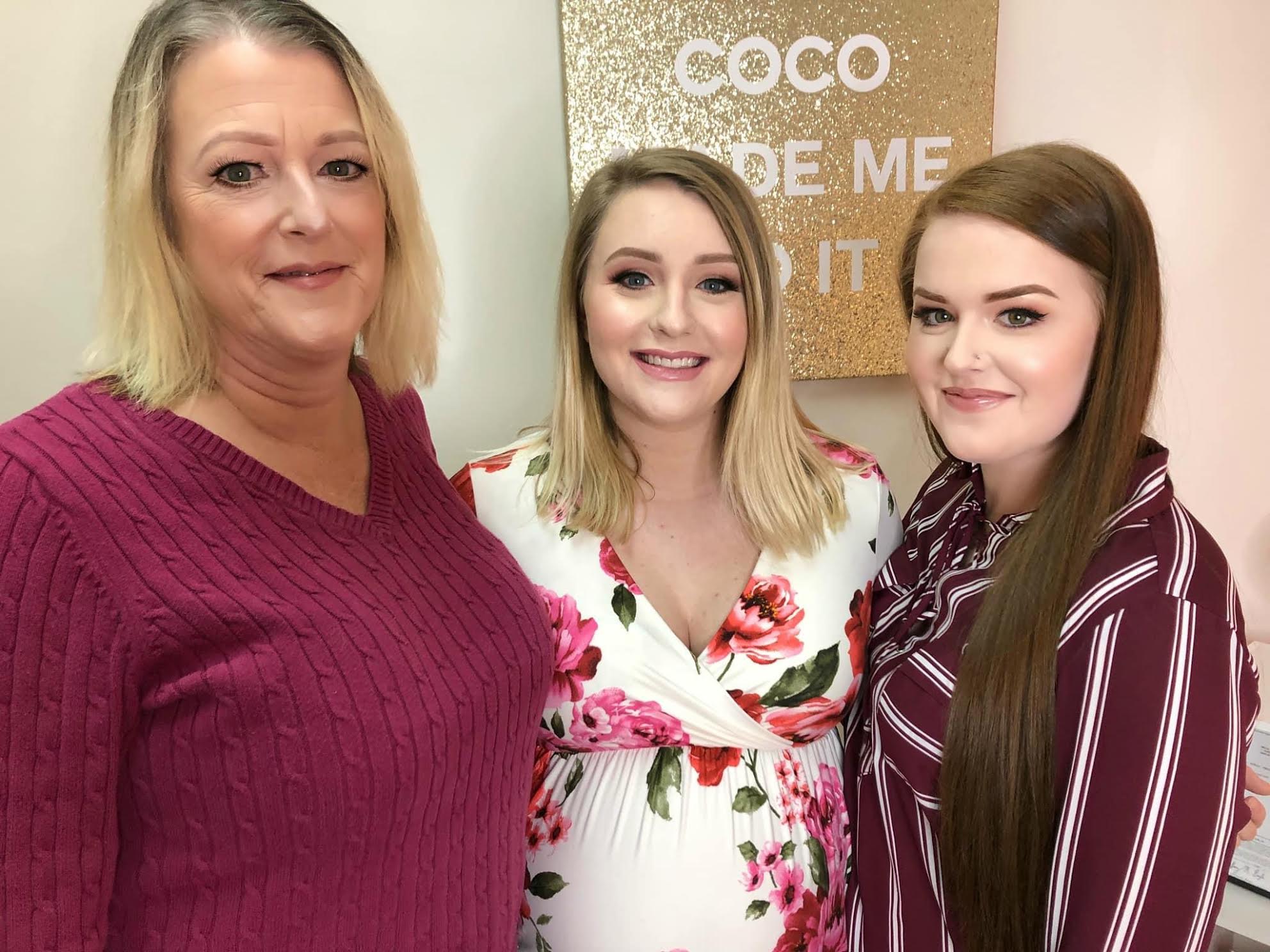 VADA's Bristol Meacham starts 2021 with a new job and a new house
This is one of a series of profiles of VADA and Integrum Advisors team members. We ask them to tell us about themselves – something funny, touching, insightful or meaningful. This month, we spoke with Bristol Meacham, who is pictured on the right of the above photo with her sister, Harley, and her mother, Denise.
Bristol has had a busy year.
In January, she started her new job as an accounting assistant at VADA. Three months later, she purchased her new home in rural Quinton, Va. in New Kent County.
Bristol came to us by way of Holiday Chevrolet Cadillac in Williamsburg (now Loyalty Automotive), where she worked with VADA General Manager Aris Woolfolk. Bristol worked in business development and marketing on the service side of the dealership before Woolfolk's father, Art Hudgins, sold the business.
Outside work, Bristol enjoys spending time with her family in Williamsburg, including her 2-year-old niece, Braelynn.
Let's meet Bristol:
"I like the environment and the people at VADA. They're very welcoming. I feel like everybody's like a big family here.
I kind of do a mix of everything at VADA, working with President and CEO Don Hall and Chief Financial Officer Michael Burch. I receive checks, reconcile bank accounts, enter data into spreadsheets, and order forms for dealerships.
Purchasing my first home is by far one of the most exciting things I've done. After graduating high school in 2017, I chose to work and save up my money. Fast forward to 2020, I moved into my first townhouse, and just seven months later, bought my first home.
I'm looking forward to moving into my house. I enjoy organizing things, cleaning, playing with my dog and spending time with my niece. Seeing Braelynn smile and making her happy is just one of my favorite things. One of her first new words was 'auntie.'
I enjoy shopping for things for my home and also coming up with things that I want to renovate at my new home. I also spend a lot of them with my family when I'm not at work."
Best piece of business advice:                                        
"My best advice would be never give up. I feel like you should never get too comfortable. You should look forward to what is going to happen next in your life. I always want to succeed more. I never want to feel like I'm settled. I always want to do more."
About
Lives in Quinton, Va.
Grew up in Lanexa, Va.
Dreams of traveling to California one day.