By Michael G. Charapp
Charapp & Weiss LLP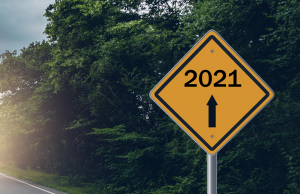 There are many myths in the car business – things that "everybody knows" that are not necessarily true. Occasionally, we like to bust those myths.
Here are 10 mythbusters for 2021.
---
1. We have a car we took in trade. It's been in a serious accident, but the body work is very good. The only way to see evidence of an accident is from the unibody damage apparent on the undercarriage. We plan to sell this used car without disclosing the damage on an "as is" basis to protect against a lawsuit if the buyer discovers the previous damage.
Facts: Selling a used vehicle "as is" is no protection against a lawsuit if it has known, undisclosed repaired damage that could affect its structural integrity or useful life. Courts have ruled that a dealer who sold a vehicle knowing of such prior damage had an obligation to disclose it.  Failure to disclose repaired damage on a used vehicle that could affect its structural integrity or useful life can be the basis for a lawsuit for fraud and for violation of the state unfair and deceptive acts or practices statute.
Sale of a vehicle "as is" means simply that express and implied warranties are waived. Sale of a vehicle "as is" does not immunize a dealer from lawsuits for certain common law or statutory claims.  If you sell a used vehicle that has repaired damage that affects its structural integrity or its useful life, disclose the nature and extent of the damage. Selling it "as is" may protect the dealership from a breach of warranty claim, but it will not protect the dealership from a lawsuit with more serious claims.
2. When we sell a used vehicle with a warranty, we need not give the customer a separate warranty since the warranty information is on the FTC buyer's guide.
Facts:  The FTC buyer's guide is not a substitute for a written warranty document.  The federal Magnusson Moss warranty law requires that a dealer provide a separate warranty document that includes disclosures not on the buyer's guide.
Any warranty under the Magnusson-Moss Warranty Act must have this specific disclosure that does not appear on the buyer's guide: "This warranty gives you specific legal rights, and you may also have other rights which vary from state to state."
While a buyer's guide does not contain the following mandated disclosure when implied warranties are limited, a warranty must state: "Some states do not allow limitations on how long an implied warranty lasts, so the above limitation may not apply to you."
Most warrantors wish to exclude or limit consequential or incidental damages in their warranties, but this is not even addressed on the buyer's guide.  A warranty document must include this language: "Some states do not allow the exclusion or limitation of incidental or consequential damages, so the above limitation may not apply to you."
Limitations on coverage must be disclosed in a warranty.  For example, you will probably want to limit a used car warranty to your customer, not someone who may buy the car from the customer later.  You may also want to exclude commercial use.  Those are not disclosed on a buyer's guide.
The most basic reason the buyer's guide cannot be the warranty document is because the buyer's guide itself says it isn't.  The form buyer's guide states that a potential buyer should request the separate warranty document:
"Ask the dealer for a copy of the warranty document for a full explanation of warranty coverage, exclusions, and the dealer's repair obligations."
If you offer a dealer warranty when you sell a used vehicle, provide a warranty document that complies with the federal Magnusson Moss warranty law. If you need such a document, consult a knowledgeable attorney.
3. We are running an internet only special on a new vehicle at an unusually low price to compete against a neighboring dealer. If a customer comes in to purchase the vehicle, we need not provide that price unless the customer specifically mentions the internet special price.
Facts:  There is no such thing as an internet special price. Advertising on the internet is just that:  it is advertising. Under the law, if a dealership advertises a price for a vehicle, that price should be made available to customers whether or not they mention the internet special advertising.
That is why it is critical that sales staff understand what you are advertising.  That a sales manager did not know that a vehicle was being advertised at a price lower than that at which it was sold to a customer who did not know of the advertising will not insulate the dealer from a lawsuit if a customer later discovers the lower advertised price.
4. The dealership may advertise a price after deducting all manufacturer rebates and incentives if it discloses prominently, in a clear and conspicuous manner, that "not all buyers may qualify" for the price.
Facts:  The Federal Trade Commission has sued a dealer for a similar practice, and the dealer agreed to a consent order. The FTC has been clear that simply advertising a price or savings based on discounts and manufacturer program benefits without disclosing how a consumer can qualify for the advertised deal is an unfair and deceptive act or practice, even if a dealer uses a disclosure that "not all customers may qualify". It is the FTC's position that an advertisement with a price or savings based on manufacturer programs must identify the terms of the programs with sufficient information so potential buyers may understand whether and how they may qualify.  The Virginia Motor Vehicle Dealer Board has long had the same position.
5. Our competitors are advertising used cars at unrealistically low prices. The way we can combat that is to advertise competitive prices but clearly and conspicuously disclose that we charge an $1,195 reconditioning fee in a statement set off by an asterisk.
Facts:  Before the doc fee litigation that went on for years in several states, dealers began to add various fees on sales of vehicles. Plaintiffs' lawyers sued about charges for documentary and other fees not specifically permitted by law contending that added fees (even if disclosed in advertising) were unfair and deceptive and even fraudulent. Many states enacted laws or promulgated regulations specifically allowing doc fees (by whatever label the state permitted).   Virginia is one of those states with a statute permitting a "processing fee" under prescribed conditions. To avoid the kind of litigation surrounding doc fees, a dealer should only charge fees specifically allowed by state law. In Virginia, that means a processing fee and reimbursement of the electronic titling fee. Other fees such as salesperson's commission fees, reconditioning fees, record-keeping fees, and the like are not specifically permitted by law, and the dealership will be a target for lawsuits if it charges them.
6. We hear that some are claiming the prices of voluntary protection products such as extended service agreements and GAP should be included in calculation of the APR in a credit sale of a vehicle. That is nonsense. Those are products a customer can choose to buy, and the prices a consumer chooses to pay are not interest. The prices for them should not be part of the APR.
Facts:  Consumer zealots are vigorously pursuing laws and regulations that will require the prices of voluntary protection products to be included in the calculation of the APR, and they are making headway. The federal Military Lending Act, enacted several years ago, contains a definition of military APR that includes the fees charged for certain voluntary protection products. Recently, Illinois passed a statute that prices of voluntary protection products must be calculated as part of the APR.  The Federal Trade Commission and the Consumer Financial Protection Bureau, when fully controlled by appointees of the Biden administration, may well press for this position through regulations or even through legal actions against target dealers.
Consumer zealots contend that pricing practices on voluntary protection products discriminate against consumers in protected classes. Therefore, the practices must be controlled through imposition of the so-called "all-in APR" in which the prices of voluntary protection products are included in the calculation of the APR and thus limited.  How does your dealership manage sales of voluntary protection products? Are F&I personnel permitted to charge different prices for the same products to different consumers in their discretion? If so, that feeds the narrative of consumer zealots. Consider use of the NADA/NAMAD program for sale of voluntary protection products in which offered prices are uniform, and prices may be reduced only for non-discriminatory reasons.
7. Several lawsuits against credit card companies have loosened the restrictions applicable to use of credit cards. Therefore, we are now free to take credit card charges as down payments.
Facts:  The dealership's ability to accept a credit card for a downpayment for a financed vehicle depends on the dealership's agreement with its indirect finance source.  Some sources allow credit card down payments. Others do not. Before assuming that you can safely take a credit card downpayment, understand what is allowed under your indirect finance agreement. Does it prohibit use of credit cards for down payments? Does it allow credit cards, but only specific types? Does it allow all credit cards? If credit cards are allowed, what are the limitations under the agreement? The answers vary from finance source to finance source. Understand the requirements and limitations of each finance source.
8. Fighting factory audit results is futile.  The auditors know the manufacturer's policies and programs better than we do.
Facts:  The rules and regulations for sales and warranty compensation are subject to interpretation.  A factory auditor will make an interpretation that is most favorable to the factory, and an auditor will often not know Virginia laws.  A dealer has the right to challenge the auditor's interpretation and to make its position known.  Auditors are not all-knowing. They often are inexperienced and know less than dealership personnel.  Don't be afraid to argue your position in any audit. Start first by challenges presented to the auditor on positions you believe are wrong. If you do not make sufficient headway, use the franchisor's internal appeal process. If you are still dissatisfied, use the process under the Virginia Code to seek a DMV hearing to challenge your franchisor.
9. My dealer agreement is expiring. I must sign a new agreement before it expires.
Facts:  That a franchise agreement can expire is one of the great myths of the car business. The factories rely on it to pressure dealers to sign new dealer agreements with unattractive terms. When your factory representative says you've got to sign whatever the factory demands before your existing agreement expires, that is nonsense.
Dealer sales and service agreements – franchise agreements – do not expire. Under the law of every state, including Virginia, a dealer's right to sell and service a franchisor's vehicles cannot be ended unless the franchisor goes through a termination process. This requires the franchisor to use state provided processes to prove reasons (or good cause as lawyers like to call it) why the dealer's performance is so bad its rights should be ended. If there are new terms in the dealer agreement specifically developed for your dealership you do not like, do not sign it just because your old agreement is expiring. Simply live under your expiring agreement terms. You will get painful and continuing pressure from your franchisor to do something about it, but your refusal to sign will give you leverage to work out terms acceptable to you.
10. My franchisor is offering me a term agreement. I must hold out for a full agreement.
Facts:  A term agreement is given for a limited period (often one or two years) to determine whether a dealer can meet conditions imposed. Many dealers are offended by not receiving a standard permanent or multi-year agreement. They should not be. Simply because a term agreement expires, that does not mean that the dealer's rights run out. Unless the factory is willing to go through a termination hearing process, the dealer's rights as a franchisee continue.  The real issue of a term agreement is the conditions imposed. Can you meet the conditions? Are they reasonable? Will the franchisor cooperate to allocate the resources you need to succeed? Your negotiations over the term agreement should not necessarily be over the length. They should be over the conditions to ensure you can meet them.
A dealer's case in a termination proceeding can be complicated by the written agreement to conditions it could not and did not meet. Unless you can meet conditions in a term agreement, do not sign it. And once you agree to conditions, monitor your progress carefully to be sure that the factory is cooperating with you so you get the support you need.