March 4, 2021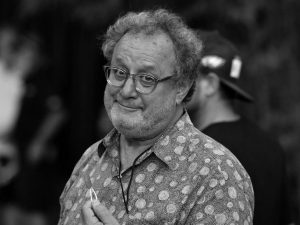 We are saddened by the loss of Sean Brickell, our longtime friend and, among his many personal and professional pursuits, executive vice president of the Hampton Roads Automobile Dealers Association.
Sean passed away suddenly yesterday. The remembrances online for Sean are many. The headline in The Virginian-Pilot calls Sean "a powerhouse in the Hampton Roads entertainment industry," as, in addition to his role at HRADA, he was a force in the Virginia Beach area music scene. He promoted the oceanfront American Music Festival, and even worked as a music critic for the Pilot. And you know he was looking forward to the return of live music.
Sean leaves behind his wife of more than 30 years, Robin Snyder Brickell, and three children. On Sean's Facebook page, which is public, you can read many condolences from family and friends:
I remember his passion for music, live concerts and the Hampton Roads Auto Dealers Association and so many amazing things he did for our community. We have lost someone so special.
Sean made surfing a religion for me and taught me two simple principles of success: 1) you can't be successful unless other people want you to be and 2) the key to success is staying successful.
Sean was brilliant. He was so well rounded. He was the man you wanted to listen to. His life experiences were fascinating.
We thank Sean, whose family is in the automotive business, for his contributions to our industry. Over the years, he was critical to helping VADA pass state legislation that benefitted dealers, as well as helping us defeat anti-business, anti-dealer bills that would have harmed the livelihoods of dealers and their employees.
Sean was the definition of eclectic. He was a collector of all things music memorabilia, along with metal lunchboxes — an assemblage so vast and significant that it is featured in the Smithsonian's National Museum of American History. Sean never wanted to take credit for his work, preferring to stay in the background – figuratively and literally, backstage at concerts, serving as the fun-loving, laid-back guy who would bring us all together.
But more so, the passing of such a larger-than-life character is a reminder that life is short and we all must live every day to its fullest. He loved his life. He loved his wife. He loved his kids. He loved his friends. Sean would want us to be happy, enjoy our time, and of course, listen to some rock n' roll. So do just that for Sean today.
We'll see you on up the road, friend.