Integrum's Melissa Roberts cherishes connections with clients and time spent with family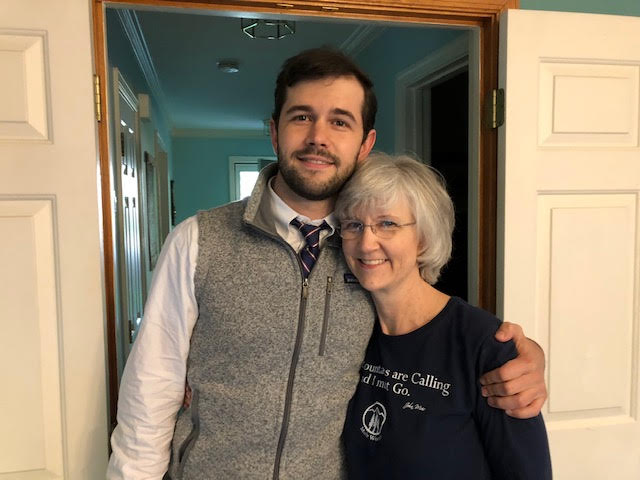 This is one of a series of profiles of VADA and Integrum Advisors team members. We ask them to tell us a story – something funny, touching insightful or meaningful.
Today we meet Melissa Roberts, a client advocate at Integrum Advisors. Melissa has been in the insurance industry for 29 years, first working at Guardian Life Insurance and then USI Insurance Services before landing the job at Integrum. Outside of her 29-year insurance career, Melissa cherishes the time she spends with her two children, Richard, 32 and Kathryn, 34. Let's hear from Melissa her career and family:
"I've really enjoyed my insurance career. Today, what I do is very varied, and I spend a lot of time doing lots of different things behind the scenes, which is a great fit for me.
Our daughter and her husband asked us to travel with them. It's awesome that your kid wants you to come on vacation with you. We went on vacation with them three times in the last few years. We went to the Southwest, Arizona and Utah, and saw some of those gorgeous canyons outside of the Grand Canyon. It was such a lovely trip.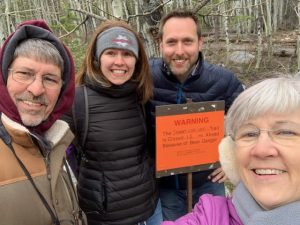 And we've been to Yellowstone National Park in Wyoming with them. We've been to New York City with them to see Rockefeller Center and the Radio City Rockettes. Spending time with them outside of regular life and the holidays was a real treasure. It was a wonderful experience.
We've just learned we're going to be grandparents. So I think our travel plans have come to a screeching halt for a little while.
When things start to return to normal, I'm looking forward to having more in-person visits with my son and his fiancé. We have virtual dinners with them regularly.
Before the pandemic, we would go out to dinner with friends. We're going through the alphabet now. They picked out an 'A' restaurant, then we picked out the 'B' restaurant here in town. We're up to 'H,' and we came to a screeching halt at 'H' because that's when the pandemic hit. The next on the list is 'I,' so it might be the Iron Horse in Ashland."
Best Business advice:
"In this industry, it's all about relationships. It's the relationships you build with clients and your coworkers. You don't want to burn any bridges. You're more able to get clients if you're respected and well-liked in the community. I'd say that's probably first and foremost."
About:
Grew up in Ashland, Va.
Lives in Henrico County
Enjoys going out to dinner
Graduated from Radford University