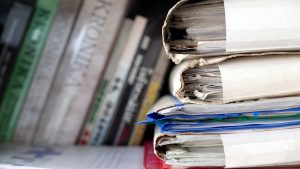 We have written repeatedly about the inability of dealers to immediately access copies of documents essential to their businesses.
With widespread availability of cloud storage, there is no reason not to have immediate access to documents critical to your dealership. A set of critical documents should be in your general office in the custody of your controller. The dealer should have a separate set, either hard copy or digital. A full set of digital copies should be uploaded to the cloud under the limited control of the dealer and controller. Why are certain documents so critical?
Entity Organizational Documents
These are the documents showing your company's formation and existence. Lenders, for example, will want to see those. Whether you are refinancing your building or establishing a new floorplan arrangement, the lender wants to see certain organizational documents such as your bylaws (if you are a corporation) or your operating agreement (if you are an LLC).
Franchise Documents
We often talk about the need to access franchise documents. If you have a dispute with your franchisor, you must understand your rights and obligations. You can only do that if you have your dealer sales and service agreement, appropriate supplements and critical communications.
Occupancy Documents
What rights do you have to occupy the dealership premises? Do you own your real estate? If so, you likely have a mortgage. What if the mortgage holder adjusts your payment and you believe it is wrong? Do you have access to your mortgage documents to check the calculations?
The same is true if you lease your property. The landlord imposes a rental increase. Is it consistent with the lease?  Or it wants you to stop storing vehicles in part of your lot. What are your rights?
Insurance Documentation
You suffer a casualty loss. Or a salesperson has a serious accident.  Or an employee claims harassment by a supervisor.  Is the claim covered? You should have your insurance policies available so you can review them.
Critical Operating Documents
A car dealer must have multiple licenses. Can you produce those? How about your floorplan agreement if you think the lender is not living up to it by failing to provide sufficient time for payoffs? What about your credit card merchant agreement if you get a chargeback you would like to challenge?
Digital Compliance
The more a dealership becomes dependent on virtual commerce, the more it must have documentation. Your DMS agreement and related contracts are critical. Agreements and licenses for your websites, URLs, and similar intellectual property are important. Software providers regularly audit to make sure dealers have licenses for the software on their computers. If they do not, the software companies seek large penalties. Can you prove you have licenses for all your software?
Sales Related Documentation
A finance source is attempting to get you to buy back a contract. Do you have access to the indirect finance agreement so you can review your rights? What about with voluntary protection products? Are you in a position to know whether you are being paid according to your agreement? You should have executed copies of the important documents.
Personnel Documents
Do you have a copy of your handbook if you are challenged? How about your employee benefit plans?
Infrastructure Documents
Do you own or lease your equipment? Do you have the appropriate documentation to show your right to use equipment. How about if something goes wrong? Do you have copies of your service contracts and warranties?