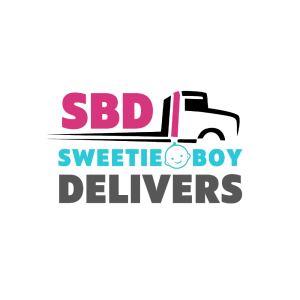 Selling more vehicles via online channels is a great way to grow business. But those vehicles sometimes need to get delivered directly to their new owners – who might live around the corner or another part of the state.
That's where Sweetie Boy Delivers (SBD) – one of VADA's newest allied members – comes in. SBD already has been working with dealers on all traditional transportation moves, including auction-to-dealer and dealer-to-action, dealer exchanges and towing.
Supporting Digital Sales Growth
"We're enabling VADA members and their dealerships to expand their digital sales reach, then simply and easily fulfill the delivery of vehicles into their customers' driveway without having to really increase their overhead," says lead sales executive Kyle Zawadzki.
The centerpiece of any service is the Sweetie Boy representative, who serves as an extension of the dealership and creates a seamless handoff that mirrors what customers would experience if they picked up their vehicle at the store.
Sweetie Boy offers three levels of home delivery, working with transport partners to move vehicles. In every case, the company includes at least one direct representative, who ensures that proper vehicle and documentation is picked up from your dealership:
Full Service: Vehicles are delivered by a rollback tow truck to the customer, who receives the dealership's same white-glove treatment. A Sweetie Boy agent meets the truck and customer at the designated location, which might be their home or office. This service tier includes reviewing every product feature with the customer, including connecting to Bluetooth, setting up garage door openers, and even installing child safety seats.
Drive-Away: An insured SBD agent picks up and drives the vehicle to the customer. Again, SBD handles the paperwork and conducts a full vehicle setup with the customer.
Roll Back: The vehicle is picked up and dropped off by a rollback tow truck.
In every case, Sweetie Boy can pick up the trade-in vehicle, if part of the contract, and return it to the dealership.
Full Service Operation
Although based in Greater Richmond, SBD has agents and affiliate delivery trucking partners – many already used by Virginia dealers – located in key markets across the state. Dealerships can incorporate this comprehensive delivery charge into their pricing, recognizing that, in turn, home delivery can boost customer satisfaction and referral scores.
By using an external delivery partner who can scale up with the volume, a dealership can better deploy employees to focus on additional sales or other services, according to owner Tyler McCormick (who dubbed the business with the nickname given to him by his grandmother).
While dealers currently call or request service and pricing online, McCormick is in the final stages of developing an app – in the works even before COVID-19 changed the car-buying experience – to make engaging Sweetie Boy Delivers even easier.
Adjacent services include remote test drives and on-site condition reports for trade-ins, where SBD agents go to the customer's location to validate a potential trade-in vehicle. They email a report and photos to the dealer to eliminate the guessing game on value and to streamline a digital sales experience.
For more information, go to sweetieboydelivers.com, call 1-844-SBD-FAST or email dealers@shipsweetieboy.com.