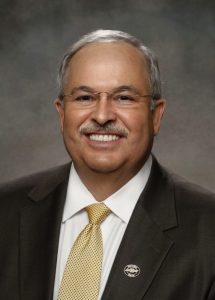 At its June meeting, VADA's Board of Directors selected Tom Bates of RK Chevrolet as its newest Chairman. Also joining our Executive Committee is Mike Beyer of Beyer Automotive Group
Bates takes over for immediate Past Chairman Dave Perno of Loyalty Automotive.
"I want to thank Dave for his extraordinary service and commitment as our industry has responded to the pandemic, and his efforts will enable a smooth transition for Tom to help guide our members during the ongoing reopening phases," said Don Hall, VADA President. "I also appreciate the work of both our incoming and outgoing board members, who offer their time and energy to supporting the VADA mission and their industry colleagues."
Our newest board members are Steve Klimkiewicz of Cavalier Automotive Group, Tom Mohr of Highway Motors, Inc., and Harry Carrion of Haley Automotive.
We thank three other members whose board terms have come to an end. They are Russ Ellett of Excel Truck Group, Eric Obaugh of Charlie Obaugh Auto Group, and Burke O'Malley of Mazda Subaru of Winchester.