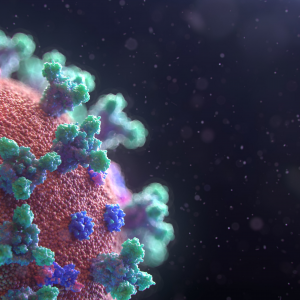 As everyone works toward a better tomorrow, each is learning lessons and taking steps to improve.
While everyone should be pulling together, some may seek to take advantage of the crisis to the detriment of your dealership.
Here are things to consider as you face COVID-19 challenges from suppliers and in your marketing.
Franchise Agreements
A franchised dealer regularly receives agreements, supplements, revisions, plans, objectives, and many other documents from its franchisor. It may be as simple as a new program to enhance customer awareness of dealership compliance with virus prevention standards. Or it may be an agreement that fundamentally changes some aspects of the dealer sales and service agreement. When you receive a document from your franchisor, here is a checklist you can use to consider it:
What is the purpose? Does the agreement make clear the franchisor's obligations and the dealer's obligations?
Is it consistent with the existing dealer sales and service agreement? Does it make a change in a fundamental provision of the DSSA?
Is it consistent with state law? Franchisors create documents applicable to dealers in 50 states. That does not mean it complies with your state's law. Consult your state trade association or a knowledgeable dealer attorney.
Does it make financial sense? A dealer should do a cost-benefit analysis for any agreement a franchisor asks a dealer to sign.
Can the dealership comply? A new agreement with objectives as qualifiers for a dealer makes sense only if a dealer has a good chance to meet the goals. If the goals are unreachable, why sign?
Is the boilerplate fair? Are the standard terms appropriate? What state's law applies? Where are disputes decided? Is there a mandatory predispute arbitration agreement that is prohibited in franchise agreements under federal law?
What is the penalty if the dealership cannot comply? Is it financial? Or is it a breach of the dealer franchise agreement justifying an attempt to terminate the dealer?
Your VADA field representative can share compliance checklists for reviewing:
Supplier Agreements: Your suppliers have been struggling. They may seek new agreements with greater protections. Or you may seek a new supplier.
Indirect Finance Agreements: Your finance sources have been making changes to accommodate digital signatures and more. Some have proposed new agreements. But is that all that the new agreements do?
Federal Advertising Requirements: As you ramp up your marketing to improve business, remember the feds are watching. Many dealers took SBA loans, and the feds may feel a proprietary right for increased oversight of your business.