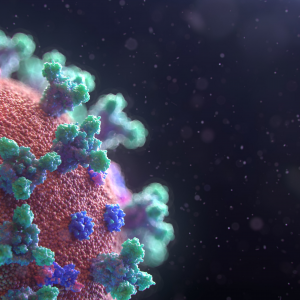 Our lives have been dominated by the coronavirus. This pandemic has been about far more than the business issues we cover. Although it is tempting to find subjects to discuss in this article to distract from the elephant in the room, we cannot. The subject for this article is COVID-19.
We have covered numerous important COVID-19 issues in our regular briefings. In this story, we cover some other practical legal issues you may face as you work through this very difficult time.
Working Your Way Through the Crisis
It is easy to accuse leaders who attempt to remain upbeat of spreading false hope. However, understanding the realities and providing those we lead with hope is the essence of leadership. Those who work for you are looking for reassurance. Although difficult, remember the need to be the source of that reassurance daily.
You have been forced to make some, and you will be forced to make other, difficult decisions. It is tempting to simply cut expenses to the bone by whatever means necessary. But is that the right decision?
In this time, it is more important than ever that your decisions be informed by full knowledge of the underlying facts and the consequences. From the financial side, engage your managers and your outside accountants to make sure that the decisions you make are the best for your business now and your ability to emerge from this crisis ready to resume full business activities. Critical decisions, such as furloughing or laying off employees, should be made with a detailed analysis of the financial benefits and costs. Do projections of what will be saved. Balance that against the resources available to help you maintain employment opportunities. Analyze the extent to which you will need staffing for critical functions, especially with many employees taking extended leave under the Families First Coronavirus Response Act to care for their children because schools are closed.
Involve your lawyer for questions about the legal impact of a decision. A decision that affects your personnel can lead to lawsuits. While it is regrettable that you must consider the legal aspects of a choice, it is cost effective. The lawsuits from improvident decisions will outlast the COVID-19 crisis.
You must continue to do business, not only for the legal reasons we will discuss, but simply for the survival of your business. Shutting down your business expecting you will start it back up may be more than you can achieve. You may lose critical employees. You will lose customers. Working your way through this crisis by maintaining the operations permitted under government mandates is your key to survival.
The Effect of Closing Down Under Your Franchise Agreement
Under your dealer sales and service agreement, you may not shut down your dealership operations. It may be deemed to breach the dealer sales and service agreement. Franchisors like Nissan have written to dealers reminding them about this.
If you must close by order of a governmental agency, for example, a state or local order suspending all sales activities or a health department directive to close, you must do so. You should, however, notify your franchisor of the action you had to take and the expected duration of any change of circumstance.
It is a more difficult decision to decide that you wish to close a department or even the dealership voluntarily. If you feel you must do this to protect the health and well being of your employees, be prepared to notify your franchisor and explain the unusual circumstances.
Don't forget – if you must shut down by government directive or business circumstances, any punitive action by your franchisor is still subject to state law. Any attempted termination by your factory is still subject to a Department of Motor Vehicle hearing process if you challenge it. In any such hearing, the factory must justify why it saw fit to take advantage of a uniquely tragic time to try to shutter your business.
Other Franchise Issues
Be careful about your open account with your franchisor. Just like you, franchisors are working with reduced staffs and reduced hours. They are also working to conserve their cash. So you must be careful that your cash flow from the factory continues unabated.
Track your claims – warranty and incentives – carefully. Make sure that your credits are matching your claims.
Review your open account daily. Guard against slowdowns in credits and make sure debits are proper.
Be careful on audits. While you may not be getting audit visits, you may be getting virtual audits. Remember the protections Virginia law provides permitting you to challenge improper audit chargebacks, particularly prevention of chargebacks until you have had the opportunity to go through the hearing process.
This is also a time to conserve your cash.
Analyze your parts inventories. Return any excess parts to the extent of your return allowance to turn them into cash.
Analyze new vehicle inventories. Stop any factory orders for inventory if possible. Be careful on accepting allocations of new vehicles, despite pressure from your factory representative.
Floorplan new and used vehicles to the maximum per vehicle to generate cash.
Most important, pay careful attention to manufacturer communications during this period. There are no shortage of these, even in normal times. Now, however, you need to be more aware than ever so you can fully understand programs being made available to you by your franchisor as everyone struggles to make it through this difficult period.
Sales and F&I
Give careful attention to government mandates affecting your ability to conduct sales operations. Where permitted, limit the number of customers in your showroom so you can maintain social distancing requirements.
Go to an appointment-only system. Have appointments monitored by one individual so you will limit the customers at any time.
Eliminate test drives, unless necessary. Maintaining social distancing is difficult on a test drive. If you must offer a test drive, there should only be one customer on the drive and the customer should be in the front and the salesperson in the back, or vice versa. When the test drive is over, the vehicle should be immediately sanitized by dealership personnel before putting it back in stock.
Whether or not you can permit in-person customer visits, you should be maximizing phone and online sales.
Upgrade your technology to support increased digital sales activities. Do not look at the expenditures as unjustified for a short-term fix. This crisis is spurring a shift to digital motor vehicle sales capabilities that will last long after the pandemic.
One question we get continually is whether a sale with home delivery of the vehicle triggers a right to a three-day cooling-off period. The answer is no, if sales are done properly.
The three-day cooling-off period is a feature of the applicable federal law – the Federal Trade Commission Cooling-off (or door-to-door sales) Rule. In the Rule, there is an exception for phone and internet sales activities where all the activities to negotiate the transaction are done by that means. Where the only activities that take place at the customer's home are signature of documents and delivery of the vehicle, the transaction is not subject to the FTC Rule.
Virginia has a door-to-door sales statute that imposes a three-day cooling-off period, but it does not apply if the sale negotiations result for the customer initiating the transaction.
Critically, give careful attention to social distancing and enhanced sanitation protocols. There has never been much dissent over whether service and parts operations are essential and should remain open in any shut down of non-essential businesses. There has been controversy about sales operations. Many early governmental decisions were made without decision makers fully understanding the extent to which sales are critical – the need of first responders and medical personnel to have reliable transportation, the ability of those who want to maintain social distancing by avoiding crowded public transportation for their travel needs, and many other important reasons. A great deal of work has gone into helping decision makers understand the essential nature of the vehicle sales business. Conducting business in a manner that is not deemed consistent with government requirements and recommendations can lead to adverse publicity. The bad publicity may lead to pressure to end sales activities. Protect your ability to conduct your sales business by taking the time to train your sales and F&I personnel in the requirements under which we should all do business during this difficult time.
Service and Parts
Service and parts operations are essential businesses. All service directors and managers know the OSHA guidelines to maintain safe working conditions. That means training personnel and taking vigorous steps to enforce social distancing and enhanced sanitation protocols in the service and parts departments.
It is important to limit service customer personal interaction and time in the dealership.
Increase your activities in picking up and delivering vehicles for service. Train vehicle drivers on protocols for interacting with customers at pick up and delivery.
You will want to maintain social distancing in waiting areas in the dealership. That may mean rearranging and blocking certain furniture.
You will want to do as much as you can to limit the number of service customers in the waiting area. Those who bring in their vehicles may want loaners. Some have discouraged loaner use. However, loaners are preferable to having more customers in your waiting area than social distancing will allow. If you are using loaners, follow enhanced sanitation protocols whenever a loaner is returned and before any loaner is given out.
General Office
The general office is essential to back up the essential business of your service and parts departments. It is important to support allowed sales operations. You must take steps to enforce social distancing requirements.
Is full- or part-time telework a solution?
Can employees work in shifts? That solution may require cross training general office employees in multiple functions.
Should hours be adjusted to minimize the number of employees in the office at any one time?
Lenders
Your lenders are apt to be cooperative during this difficult time. They know that the survival of their customers is paramount to their success. But you should stay in regular contact with your lenders to make them aware of your plans and efforts to maintain your business.
Track the payoffs of sold vehicles carefully. You will want to take advantage of the leeway in your floorplan program to conserve cash. However, you do not want to go out of trust. That will require a daily review of the status of sales and payoffs.
Finance and Lease Sources
Finance and lease sources, especially captives, recognize the need to provide attractive finance and lease options for customers. Make sure your personnel understand the programs available to your customers. This is a very favorable time for a customer to buy a vehicle, and your personnel should know the best programs available for your customers' needs.
You Will Get Through This
Dealers are resilient. Many have worked through multiple crises. While each one is different, dealers have found a way through chaos and learned to thrive.
While this crisis is unique, dealers will find their way through it and emerge stronger. Along the way, they may need some help. It is important to use the resources – whether financial or intellectual – as you make your way through the COVID-19 pandemic.