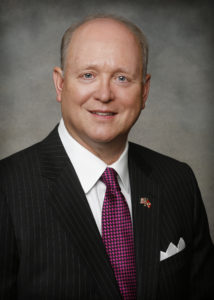 Greetings from VADA,
I hope you all had a nice Easter with your families and are enjoying this warm, spring weather.
Earlier this month, the VADA Executive Committee met to discuss the Association's current state of affairs and other business items. I am pleased to report it was a successful and productive meeting.
VADA has a couple events approaching that I would like to call to your attention. On Thursday, May 23rd we will be hosting our CFO, Controller & HR Seminar in Glen Allen. This is an incredible opportunity for you and your staff to hear from industry experts and gain insight into current trends and hot topics. Cybercriminal protection, the Me Too movement and fraud prevention are just a few of the issues on this year's agenda.
Our VADA annual Convention is also just around the corner. As you know, we will be at The Greenbrier in White Sulphur Springs, West Virginia from June 23-26. I cannot express enough how important it is that you participate or send staff from your dealership to attend. This is such a unique opportunity for us to get together, spend time with each other and our families, and learn about the future of our industry and our businesses. This year in particular, we are proud to boast an impressive lineup of speakers that will no doubt provide you with some valuable insights to take back to your stores. To name a few, we have Glenn Lundy, host of the popular #RiseandGrand Facebook live show, and Kevin Tynan from Bloomberg, who has consistently been a Convention favorite.
Again, I strongly encourage you to attend this year's Convention. You will not regret it!
Lastly, I would like to mention our Political Action Committee (PAC). In November, all 140 seats in the General Assembly are up for grabs. Elections days like this occur just once every four years, and these races will, therefore, have a significant impact on our future.
We need your help more than ever. A strong PAC allows us to speak with one, unified voice in support of candidates who are pro-business and, specifically, pro-dealer. Also, by backing candidates of both political parties, in districts across the state, the PAC enables us to influence the political process throughout Virginia. Please consider contributing to our PAC this year.
As always, it is a pleasure to serve the new car and truck dealers of Virginia.
Don Hall
President and CEO