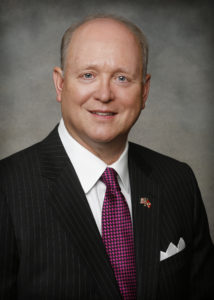 Greetings from VADA,
We hope this letter finds you well and that each of you is enjoying the start of Spring! I trust warmer temperatures will be here soon.
Earlier this month, I had the opportunity to speak with Jim Fitzpatrick of CBT Automotive Network. The focus of the interview was how retail auto needs to change in order to attract top tier talent.
The fact is we can come up with the best tools there are in the world, but it is our very foundation where our industry hurts the worst, and that is the foundation of the people. It is hiring and retaining good people.
The automotive industry needs to change and adapt in order to compete with other industries. That means a better benefits structure, a livable, salaried wage, and comparable vacation time. This is the only way to attract qualified people, who want to be in the business for a long time.
The other part of that equation involves providing more opportunities for women. Whether it be at the showroom level, the service department or in management, the fact is that women are underrepresented in dealerships currently. We have to change that, and we can. We need to have an environment that is safe for everyone regardless of gender, ethnic background, etc. We have oftentimes allowed behavior to be such where women and others may not feel comfortable, and this is no longer acceptable and should be eradicated. Women represent a large percentage of the buying decision-making, and we would be foolish not to address and empower that. I'm proud to say that, in Virginia, we have a number of female car dealers, who are incredible, successful leaders.
Another takeaway we discussed is the importance of embracing technology. Technology is the future of our industry, and dealers must make it a part of their culture and DNA. Managers must make it their responsibility to ensure this and lead by example.
I encourage our members to continue to educate themselves on our ever-changing industry. VADA has several opportunities coming up, which are designed to educate our members. Specifically, VADA's CFO & Controller Seminar on May 23rd is an opportunity for Owners, CFO's, HR Employees and Controllers to receive continuing education credits and hear from industry leaders on changes already happening. We also have a tremendous lineup of speakers for our 2019 VADA Convention. We are confident that these resources provide helpful information that can be used to make immediate, positive differences at your dealerships.
The final thing I would like to mention involves our Political Action Committee (PAC). In November, all 140 seats in the General Assembly are up for grabs. Elections days like this occur just once every four years and these races will therefore have a significant impact on our future.
We need your help more than ever. A strong PAC allows us to speak with one, unified voice in support of candidates who are pro-business and, specifically, pro-dealer.  Also, by backing candidates of both political parties, in districts across the state, the PAC enables us to influence the political process throughout Virginia. Please consider contributing to our PAC this year.
As always, it is a pleasure to serve the new car and truck dealers of Virginia.
Don Hall
President and CEO