We'd like to commemorate the life of Ken Hall, a longtime auto dealer and leader of the business community in Hampton Roads, and a beloved husband, father, grandfather and friend. Owner of Hall Automotive, Ken was an active member of the VADA including service on the Board of Directors and a term as Chairman in 1989.
A native of Gloucester County, Ken came from humble beginnings and also served as a member in the United States Army. He worked in the auto industry for more than 50 years, beginning his career as a used car salesman.
Ken founded his own business in 1975 with a Jeep/AMC dealership in Virginia Beach and grew his business into one of the 50 largest auto retailers in the country, with 17 dealerships in the Commonwealth and North Carolina.
Always cognizant of the contributions of all his employees to the success of Hall Automotive, Ken routinely rewarded his administrative, clerical and custodial staff with vacations aboard luxury cruise ships as an expression of his gratitude for their service.
An active and dedicated member of his community, Ken supported a wide array of industry and community causes for many years, including local sports programs and efforts to provide medical care and advanced medical research around the globe.
Ken Hall will be fondly remembered and greatly missed.
Read the full Senate introduction offered on February 23, 2019 in honor of Kenneth A. Hall.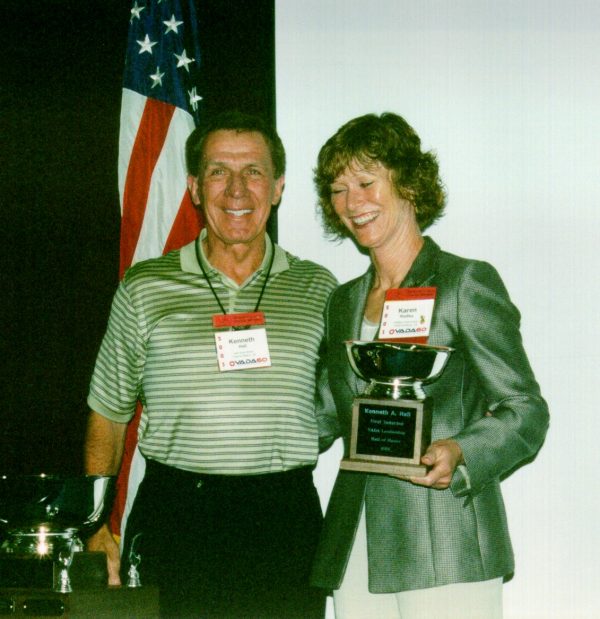 Ken alongside automotive trailblazer and past VADA Chairman, Karen Radley. They both are greatly missed.