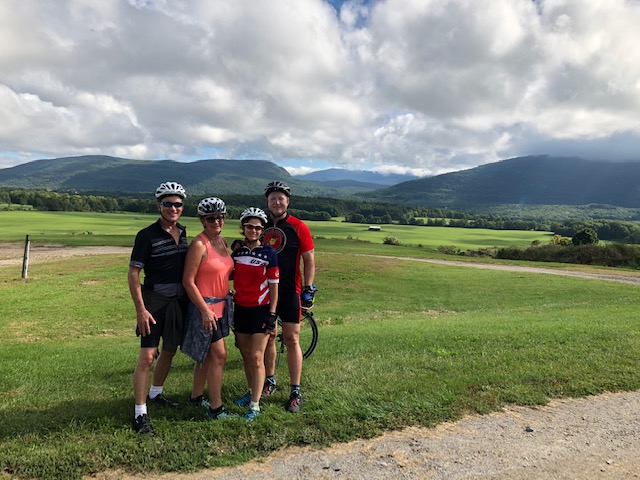 Mark Tysinger, VADA Chairman, with his wife and the Halls
In September 2019,  Ann and I will be embarking on an amazing biking trip through Italy's Tuscan Coast. We have arranged a 10-day biking trip that offers an incredibly unique way to experience Italy, and there are only a few slots left.
This is an opportunity to tour small towns, eat well and connect with other auto industry folks. Members of the group are also bringing their significant others.
Rest assured, you do not need to be Lance Armstrong to do this. They offer motorized bikes along with traditional ones to suit any rider's needs. Additionally, we will have a van with us each day, allowing riders to take a day off from biking if they want to relax and enjoy the sights.
If you are interested or have any questions, please contact Jason Wilson at jwilson@vada.com or by cell at 804-814-9980.
Registration ends at the end of February.
Everyone, including myself will be "paying their own freight."