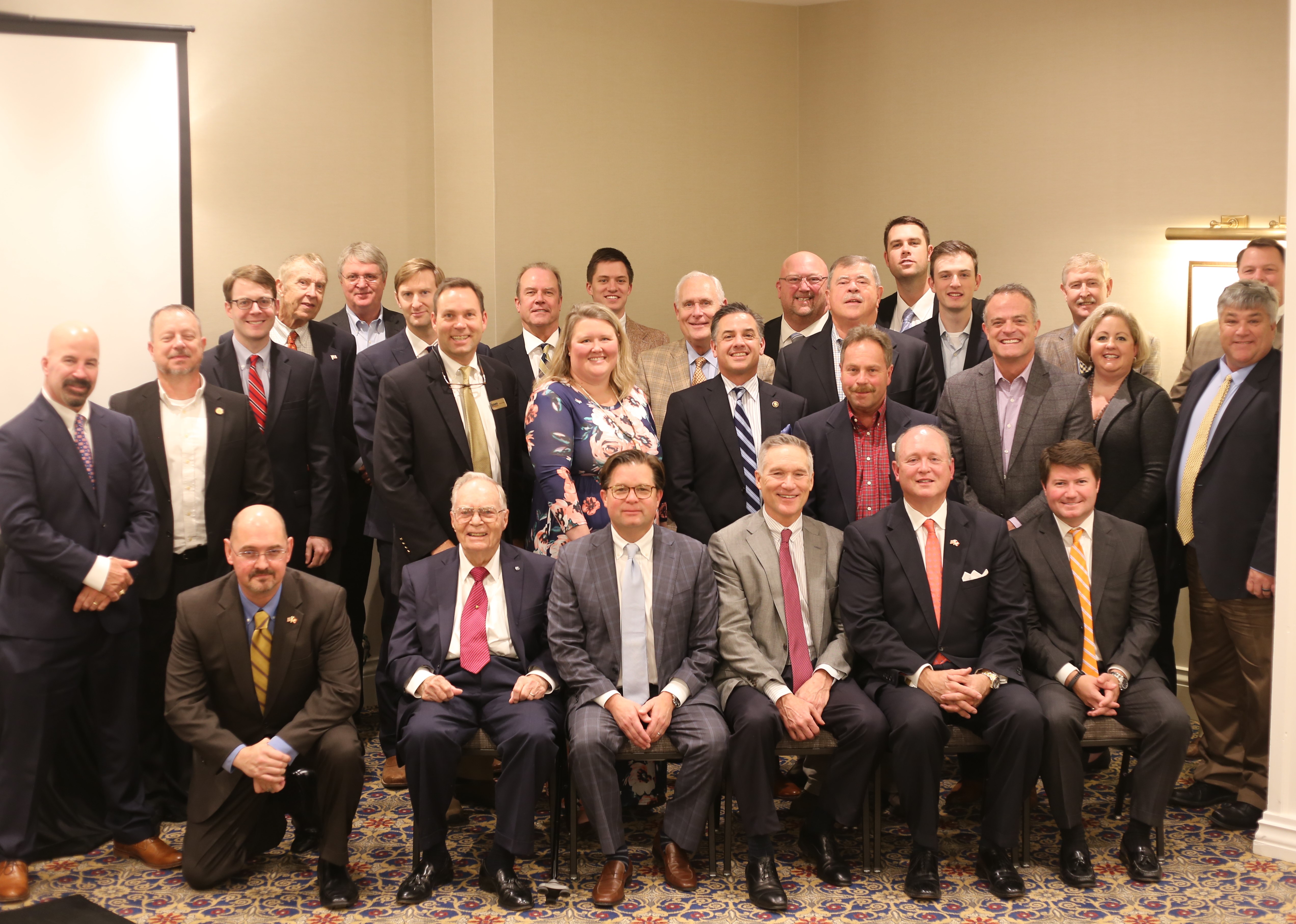 On Friday, November 16th, we had the opportunity to gather together a small group of dealers and legislators at The Hotel Roanoke to commemorate VADA's 75th anniversary. On that same date and in the exact same place in 1943, VADA held it's first-ever meeting. We were honored to have our Chairman, Mark Tysinger, who came from Hampton Roads and whose very grandfather attended the meeting 75 years prior. Many of the dealers had fathers and grandfathers who were in attendance at that same meeting.
It was Walter J. Wilkins of Norfolk as well as C.B. Robertson, Jr. and W.G. King of Richmond who signed the Certificate of Incorporation in 1943. They were joined by fifteen of their contemporaries on the very first Board of Directors. Those individuals were:
J.L. Tysinger of Hampton
J.C. Hudgins of Newport News
Irving Kline of Norfolk
Albert Suttle of Petersburg
G.A. Newman of Farmville
L.R. Wyatt of Danville
Tom Crowell of South Boston
John P. Hughes of Lynchburg
Harry McReynolds of Roanoke
Paul W. Freed of Waynesboro
Guy G. Farley of Staunton
P. Winfree Fore of Culpeper
Frank Calhoun of Charlottesville
Quincy Calhoun of Marion, and
W.H. Witt of Norton.
Of those eighteen, two have families still in the business—J.L. Tysinger and Albert Suttle, who is the uncle of Past Chairman Mike Suttle.  Also, for a number of years, our Treasurer Tom Bates worked in Irving Kline's organization, of which he serves as Dealer Principal today.
Of course, there are many other families, who were involved in the Association in the 1940s and 50s and are still in the business today. We are thankful for the generations of new car and truck dealers and their families, who have devoted their lives to their customers, their employees, and the communities they serve.
It's also important to note that our first elected Board of Directors included one state senator, Charles T. Moses of Appomattox, and seven of our dealer members were also members of the House of Delegates at the time. We certainly are grateful for our shared history with the state legislature.
Over these 75 years, VADA has always been a stabilizing force for our dealers.
Since our formation, we have had only four CEOs:
John Raine; 1943 - 1952
Charlie McFee; 1953 - 1969
Ron Nowland; 1970 - 1995
Don Hall; 1996 - present
With advocacy and insurance in mind, the Association was built to promote and protect the automotive industry and its allied trades. And it's with great pride that three-quarters of a century after its founding, VADA is recognized as one of the most influential trade associations in the Commonwealth and a leader of its kind nationwide.
"We are where we are today because of our past, and it's important to remember those in our history who were forward thinking and progressive, and laid the foundation for which we all enjoy today," Don Hall, President & CEO.
We appreciate the dealers, families and staff that have made this Association what it is today, and we look forward to another 75 prosperous years.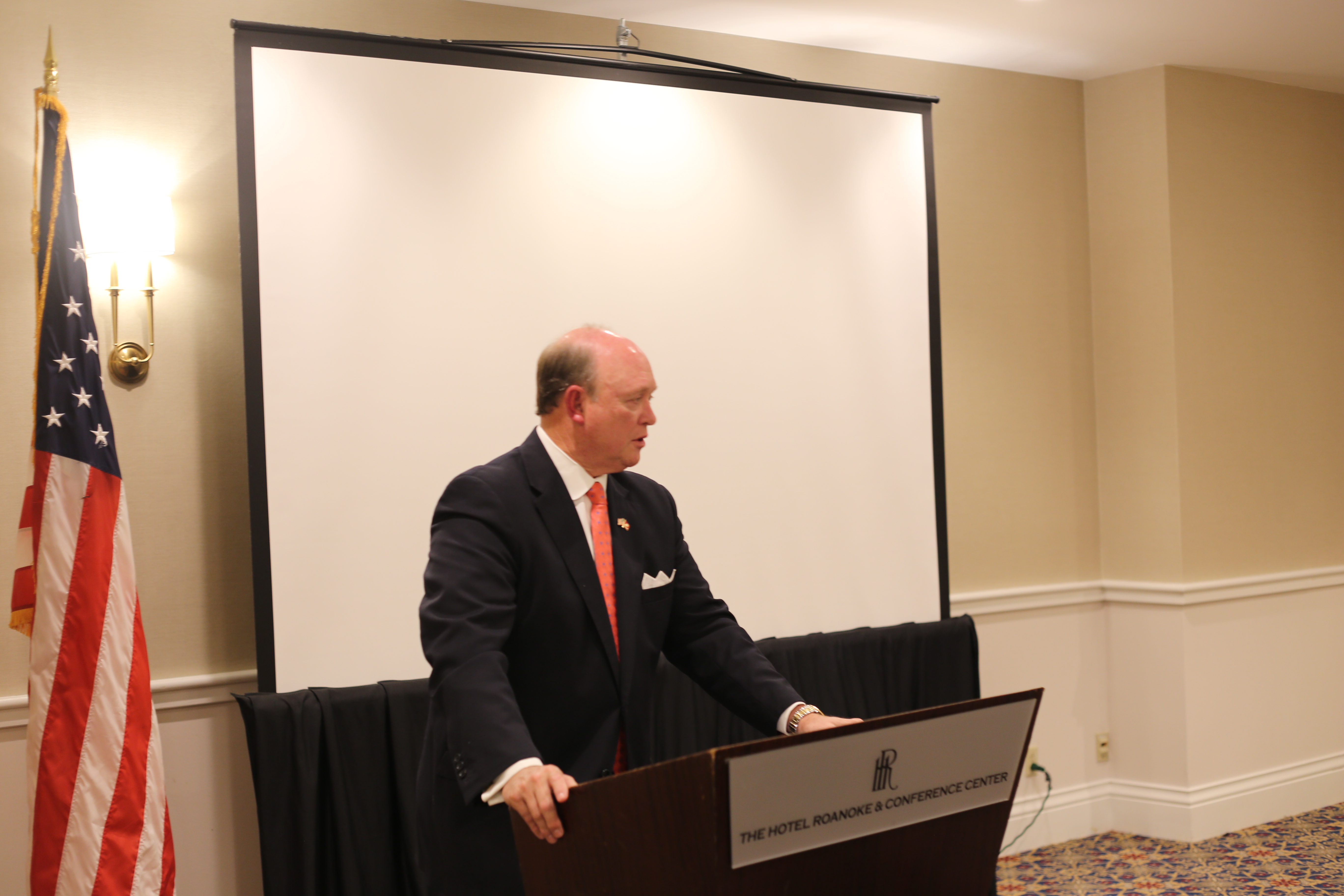 President & CEO, Don Hall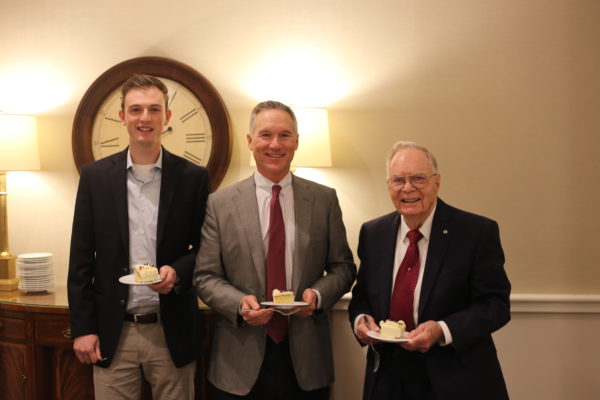 Applying an old military custom, the Chairman, Mark Tysinger, gave cake to the oldest dealer in attendance (and past Chairman), Carlos Hart, and to the youngest future dealer (he hopes and we hope), Landon Dalton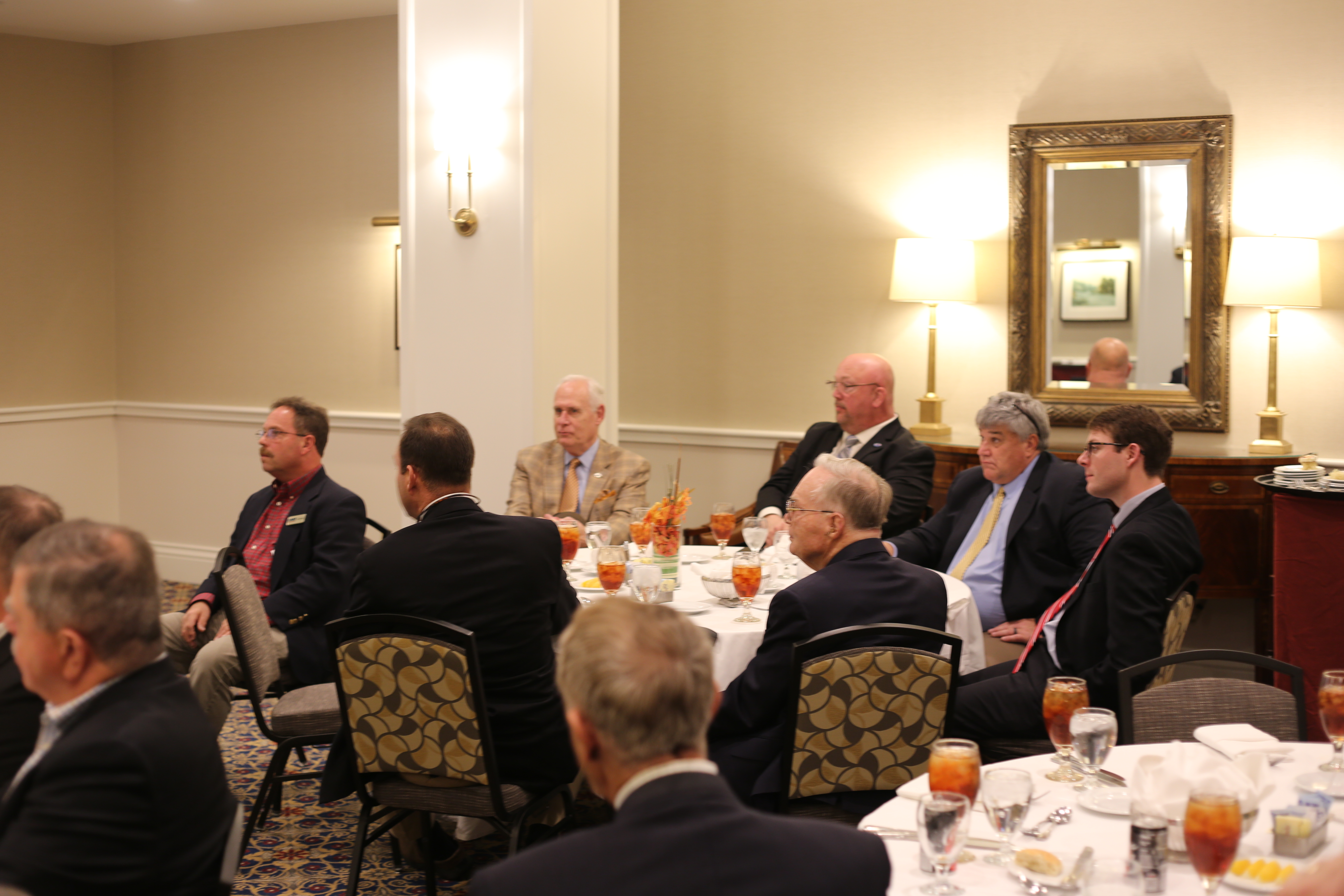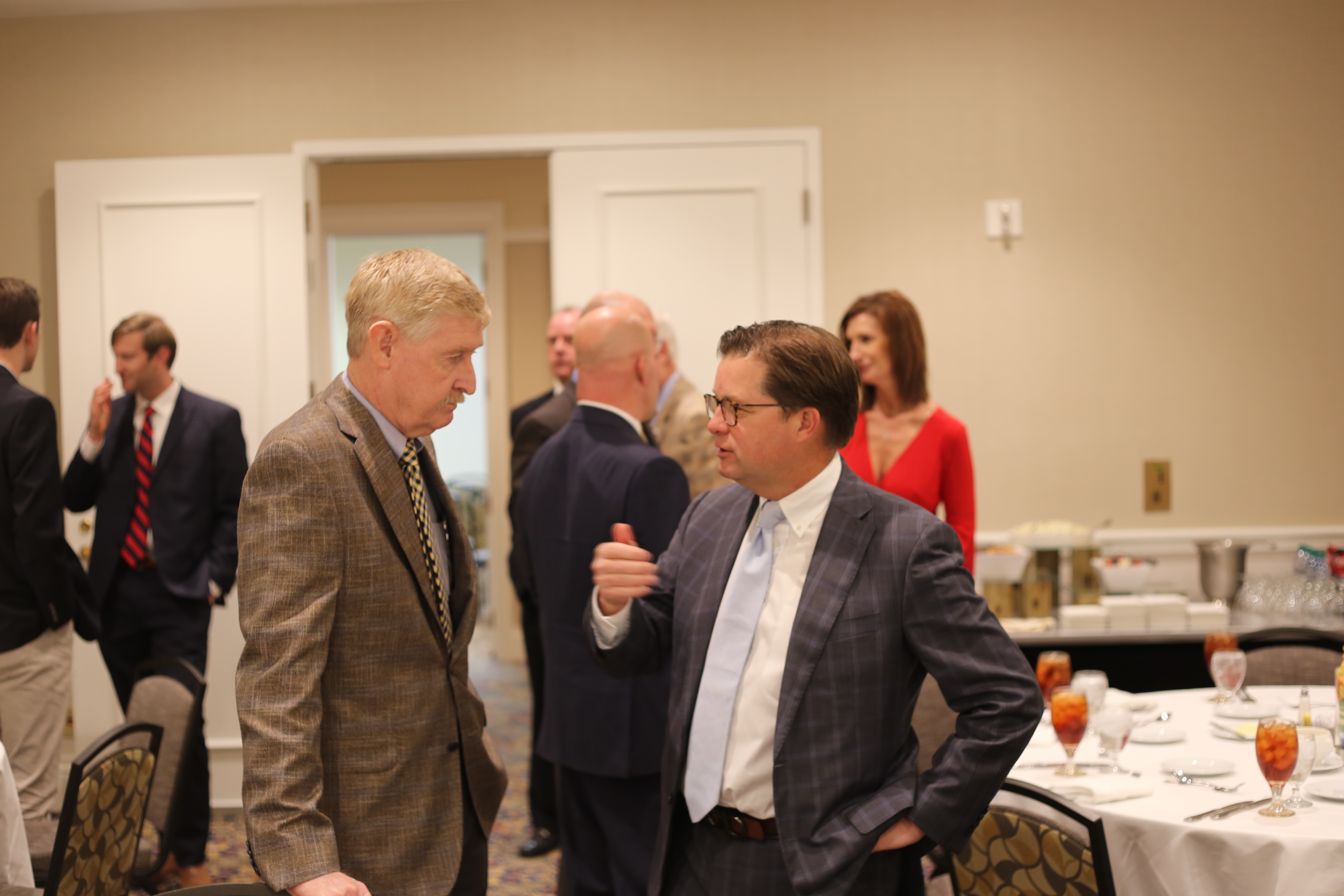 VADA Past Chairman William Farrell, with Delegate Terry Austin