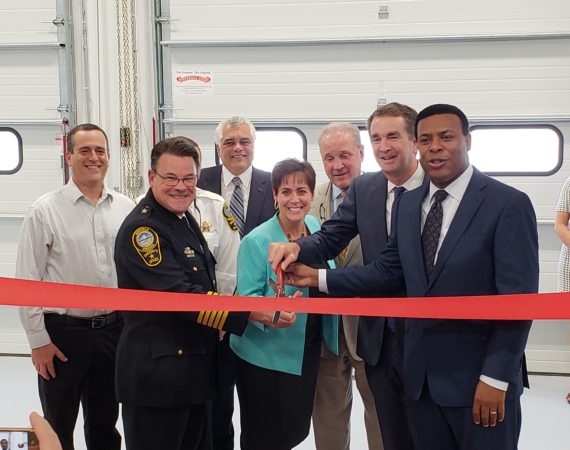 Late last month, VADA had the honor of attending a ribbon-cutting ceremony, celebrating Virginia's first-ever prison work-release hybrid program.
President & CEO of Chesapeake-based Priority Auto, Dennis Ellmer, led this charge after vacationing in Fiji a few years ago and meeting a tour guide who studied the trade while in prison. The program focuses on both hands-on work experience and vocational training.
Now, more than ever, there is a need for these types of technical training opportunities to fill the gap of auto technician positions we are experiencing in the industry. VADA's partnership with the ASE Education Foundation strives for a similar goal. Our leadership staff were therefore thrilled to attend in support of such an important initiative.
Ellmer built the program's facility behind the Priority Infiniti dealership in Chesapeake. It features a classroom and 12 bays for the program in partnership with the Norfolk Sheriff's Office, Tidewater Community College and the City of Norfolk.
It took about three years to form the two-semester program that began at the end of August. Only non-violent inmates were accepted. They will graduate with 19 college credits and a career studies certificate in automotive chassis systems in May.
Each inmate will have the option to continue their studies after the program is completed. Priority will employ them for at least three years and reimburse tuition and fees for associate degrees and industry certifications.
We applaud Ellmer and Priority Auto for this major achievement and hope to see others forming similar partnerships in the future.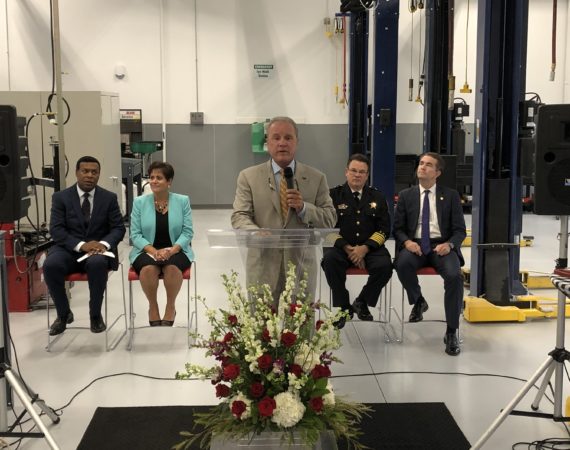 ---
Adhikusuma, Briana. "Program Will Allow Inmates to Become Auto Mechanics, Provide Jobs When They Get Out." The Virginia Pilot. 27 Sept. 2018.