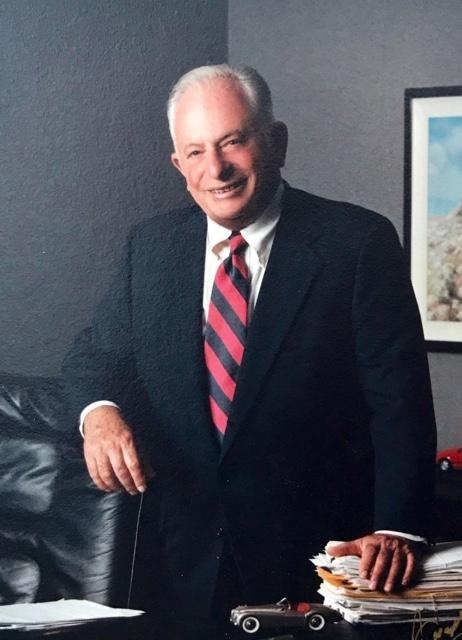 We would like to commemorate the life of Ed Snyder who passed away October 19, 2018. He was father to five children, including Steve Snyder, a past VADA Chairman. He leaves behind his legacy of husband, father, grandfather, great-grandfather and leader in the automotive community.
In 1964, Ed and his wife founded Checkered Flag Motor Car Company as a family business. It is one of the largest import dealers in Virginia, with 11 franchises providing almost 700 jobs.
Ed acquired numerous accolades over the course of his life including: First Citizen in Virginia Beach in 1996, Virginia Beach King Neptune in 1992, first Chairman of the DePaul Health Foundation, recipient of the President's Award for the United Way, founding member of the Virginia Aquarium and Marine Science Museum, among many others.
Ed was recruited by the National Association of Automobile Dealers to form the Honda National Dealer Council. He also served on National Dealer Councils for Toyota, Jaguar, BMW, Hyundai, Mini, Isuzu, Suzuki, MG, and Austin-Healy. He was president of Tidewater Automobile Dealers Association.
In 1980, Ed was recipient of the Automobile Dealer of Distinction Award presented by Sports Illustrated. He was Time Magazine's 1999 Quality Auto Dealer of the Year in Virginia and was recognized as second nationally among all 50 state representatives that year.
Ed was a true leader in the Hampton Roads community, and he will be greatly missed.