Do you have a compliance program for sales and F&I activities?
A compliance program must have several critical elements: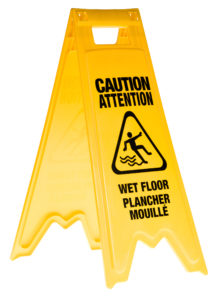 Training – Employees must understand what they can and cannot do.
Roadmap – A program will include a checklist to help employees through transactions so the appropriate steps are taken and necessary forms are properly completed.
Review – The program should include reviews of transactions to identify wrongdoing and potential problems.
Resolution – if wrongdoing or a problem is identified, the dealership should try to resolve the issue with the customer and the finance or lease source if it is affected.
Discipline – If you identify employees engaging in wrongdoing or causing problems, take the opportunity to counsel, reprimand, or even dismiss them if necessary.
Retraining – If you find a pattern of wrongdoing, retraining will be critical to be sure employees understand what you require.
How can a compliance program help? Here are some of the more important benefits.
It helps you actually comply with the law. We need not explain the importance of staying on the right side of the law. Whether we are talking about the time, effort, and expense in defending lawsuits, the losses you may incur in losing lawsuits, expenses related to buying back retail installment sale contracts and leases, expenses and burdens of dealing with government investigations, and other troubles and costs, compliance is critical.
It will help you identify those working for themselves and not for you. Do you have an F&I person engaged in wrongdoing to improperly work their pay plan at your expense? How about a salesperson doing similar bad acts? A program will help you detect those.
The training involved in any program is essential to help employees understand what they can and cannot do. Solid dos and don'ts will increase employee satisfaction.
A program can help detect wrongdoing by employees so you can put an end to it.
A solid program may be the basis for escaping civil penalties and even criminal action from enforcement agencies that find wrongdoing despite your efforts to detect and stop it.
The consequences of wrongdoing have escalated dramatically in the last decade. For some time, misrepresentations could lead to lawsuits by customers. If a retail installment sale contract or lease was affected, the dealer might face a buy back demand.  Bad practices seldom led to government enforcement. Today government intervention for a pattern of wrongdoing is often the result. Three recent cases are examples.
Last month, we reported on a lawsuit against a dealer group in Arizona and New Mexico that allegedly
misrepresented the income of applicants;
falsified downpayments;
used deceptive advertising that did not disclose that low monthly payments resulted from a lease or that used hidden disclaimers;
used advertising that violated the Truth in Lending Act and the Consumer Leasing Act.
This dealer group faces potentially crippling damages because of this lawsuit. The complaint seeks preliminary and permanent injunctions to prevent the alleged practices. It seeks consumer relief including an order that the "relief defendant" (apparently an owner not involved in management) must "disgorge all funds and assets, or the value of the benefit it receives from the funds and assets, which are traceable to the Defendants' deceptive actual practices."
At the end of last month, the U.S. Attorney's Office for the Western District of Pennsylvania announced a deferred prosecution agreement with a northwest Pennsylvania Chevrolet dealership doing business under the name Hallman Chevrolet. According to the press release, Hallman Chevrolet agreed to pay a civil penalty of $1.4 million and restitution of more than $730,000. The dealership was charged with felonies involving bank fraud and conspiracy to commit bank fraud. According to the press release, Hallman Chevrolet employees reported false downpayments, including a scheme in which customers provided costume jewelry appraised as real. The feds allege customers were coached how to respond to questions raised by financial institutions. According to the complaint, the default rate at Hallman Chevrolet was double that of other dealers and led to losses over $1 million to financial institutions. Under the agreement the government deferred criminal prosecution while Hallman put in place procedures to prevent further violations. If it fails to abide by its agreement, the U.S. Attorney's Office may institute criminal proceedings.
Finally, the New York State Attorney General's Office filed a civil complaint against two dealerships, Victory Mitsubishi of Larchmont and Victory Suzuki of the Bronx, contending that the dealerships defrauded customers into purchasing "unwanted and bogus" anti-theft products. The product was window etch with an etch guarantee. The court found that the etch was often not applied and the terms of the guarantee were particularly onerous and designed to prevent recovery, facts hidden from the customers. It also charged that the pricing of the etch product varied widely.  It cost $25.00, with sales amounts ranging from $129.00 to $3,398.00. The court found that the dealerships committed fraud and has required the dealerships to appear at a hearing on October 16 to determine the compensation to be paid to each customer and the civil penalty up to $5,000 per each violation.
A Compliance Program and Civil or Criminal Penalties
In the Hallman Chevrolet case, the deferred prosecution agreement specifically cited the dealership's lack of a compliance program to detect and resolve fraudulent actions by employees as the reason for the massive civil penalty. Each dealership should ask whether its compliance program is sufficient.
Do you have a written compliance program?
Do you train employees on proper practices under your program?
Do you use a deal completion checklist?
Do you use it as a roadmap through a deal to ensure proper behavior, appropriate disclosures, and completion of all necessary documents?
Is the deal completion checklist used to audit deals to detect problems or wrongdoing?
Does the checklist include not only listing documents that should be in a deal but also reminders to check for problems leading to government action such as

customer income information in the handwriting of the customer?
Verification that the downpayment is real and was received?
Confirmation that the vehicle model and equipment represented to the finance or lease source are correct?
Confirmation that all equipment or services sold were installed or a We Owe was issued.

Do you use a menu that starts with standardized product prices and is it properly completed and signed?
Do you document compliance with your fair lending program?
Do you use a checklist when creating advertising, particularly requiring follow on disclosures if you use trigger terms under the Truth in Lending Act or the Consumer Leasing Act?
Government enforcement agencies are raising the stakes on dealers without an effective compliance program. If employees engage in a pattern of wrongdoing you do not detect, a compliance program could mean the difference between a seven figure civil penalty and a simple demand for compensation of victims.