Feb. 14, 2023
By Michael G. Charapp
Charapp & Weiss LLP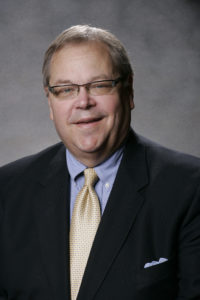 Last month, in our review of 23 issues about which you should be concerned in '23, we warned about governmental prohibitions of employee non-competition agreements.  While nothing has been completed at the federal level yet, the activities in January portend major changes in this area under federal law.
FTC Trade Regulation Rule
The activities kicked off on January 5, 2023 when the Federal Trade Commission proposed a trade regulation rule that would prohibit employers from entering into, attempting to enter into, or maintaining non-compete clauses with their employees.
The FTC based its action on a preliminarily finding that non-compete clauses constitute unfair methods of competition under Section 5 of the Federal Trade Commission Act affecting approximately 30 million employees.
While the proposed rule does not explicitly prohibit other forms of restrictive covenants, such as non-disclosure agreements or non-solicitation agreements, it cautions that those alternative restrictions can be broadly drafted to have the same effect as a non-compete and can be de facto non-compete agreements. The proposed rule prohibits the use of any form of agreement with the effect of prohibiting workers from seeking or accepting new employment, no matter what it may be labelled by the employer.
The proposed rule has limited exceptions. For instance, non-compete agreements restricting an owner, member, or partner holding at least a 25% ownership interest in a business entity would not be affected by the proposed rule. This is a significant issue for auto dealers since buyers of dealerships sometimes wish an outgoing general manager to be subject to a non-compete clause.  It is not unusual for a general manager to have little or no equity interest in the dealership, making such a restriction unenforceable under the proposed TRR.
The FTC has invited the public to submit comments on the proposed rule through March 10, 2023. The FTC will then determine whether to finalize the TRR.
The FTC's activities in this area are controversial. Critics have suggested that regulatory efforts affecting the relationship between employers and workers are best left to agencies of the federal government dedicated to labor issues. If the FTC TRR is finalized, it is likely to lead to significant legal actions about the Commission's authority.
FTC Consent Orders
When the FTC issued the proposed TRR, it also issued consent orders that signal the Commission's enforcement position that non-compete clauses violate Section 5 of the FTC Act.  Each order, once finalized, prohibits the respondent company and its individual owners from enforcing, threatening to enforce or imposing non-compete agreements against the employees identified in the orders. Each company will also have to nullify the challenged non-compete clauses imposing no penalty on the employees, and each must post a notice in a conspicuous location in their workplaces for the next ten (10) years to let their workforces know that employees may seek or accept a job with any company, run their own businesses, or compete with them.
The three consent orders targeted:
A Michigan-based security services company that required over 1,500 low-wage security guards to enter into non-compete agreements that prohibited them from working for any business within a 100-mile radius of their last job site for two (2) years and imposed a $10,000 penalty for violations.
Companies identified as the two (2) largest glass container manufacturers in the United States. One of the glass container manufacturers required a contract with over 1,000 employees that imposed a one (1) year ban "from going to work for, owning or being otherwise involved in a business in the United States that sold similar products or services without prior written consent." The other manufacturer had a contract with approximately 700 employees that imposed a two (2) year ban from "performing the same or substantially similar services for a business in the United States, Canada or Mexico that is involved with or supports the sale, design, manufacture or production of glass containers in competition with the employer."
Legislation
As if a proposed FTC TRR and consent orders were not enough, a bipartisan group of U.S. Senators reintroduced the Workforce Mobility Act, which would also limit the use of non-compete agreements by:
Narrowing the use of non-compete agreements to include only instances of a dissolution of a partnership or the sale of a business;
Requiring employers to make their employees aware of the limitation on non-competes; and
Requiring the Federal Trade Commission and the Department of Labor to submit a regularreport to Congress on any enforcement actions taken.
The WMA creates a private cause of action that would allow those subject to non-compete clauses deemed illegal to recover their actual damages and attorney's fees and costs. Pre-dispute arbitration agreements and waivers of joint/collective actions would not be enforceable in a claim under the WMA. Unlike the FTC's proposed rule, the WMA would not impact existing non-compete agreements.
What Should You Do?
When considering your policy on non-compete clauses, remember several things.
Check applicable state law.  Many states, including the District of Columbia and the Commonwealth of Virginia, have already passed statutes regulating use of non-compete agreements.  First, comply with state law.
Give close attention to federal developments.  There is likely to be some action at the federal level on non-compete clauses.
We have long counseled dealers to consider using non-disclosure agreements and non-solicitation agreements instead of non-compete clauses.  However, given the federal proposals, one must be careful in crafting such agreements.  The prohibited conduct should be limited to protecting clearly identifiable interests of the employer, not generalized practices used by participants in an industry. Preventing disclosure of customer information or financial arrangements with suppliers would probably survive, but preventing disclosure of methods of conducting business that may be common in the industry may be seen as improperly burdening the employee's ability to work elsewhere.  That is the same with non-solicitation agreements on customers of the employer through direct contact, but prohibition by general advertising might make it susceptible to challenge.
Are you serious about your confidentiality and non-solicitation agreements?  Then take steps to protect customer and employee information from being compromised.  That requires compliance with an up-to-date and effective information safeguards program.
The proposed TRR makes unenforceable any agreement by an employee to repay training costs unless they are reasonably related to what it cost to train the worker.  Repayment agreements on training costs are often required by car dealers of technicians sent to specialized schools and courses if they fail to work for a minimum time.  If you use such an agreement, be sure you are only seeking to recoup from the employee what you paid for the employee's training.
If you are engaged in a buy/sell, do not assume that you can enforce a non-compete with anyone other than a member of the seller's control group (25% equity ownership). If the FTC TRR is finalized, any non-compete with a manager of a selling dealership without that minimum amount of equity may be unenforceable.  What is not answered is how this will affect any separate compensation paid or allocated for such an agreement.