Stephen Snyder Wins National Recognition for Community Service and Industry Accomplishments
October 18, 2022
NEW YORK, NY — The nomination of Stephen Snyder, president of Checkered Flag Motor Car Company in Virginia Beach, Virginia, for the 2023 TIME Dealer of the Year award was announced today by TIME.
Snyder is one of a select group of 48 dealer nominees from across the country who will be honored at the 106th annual National Automobile Dealers Association (NADA) Show in Dallas, Texas, on January 27, 2023.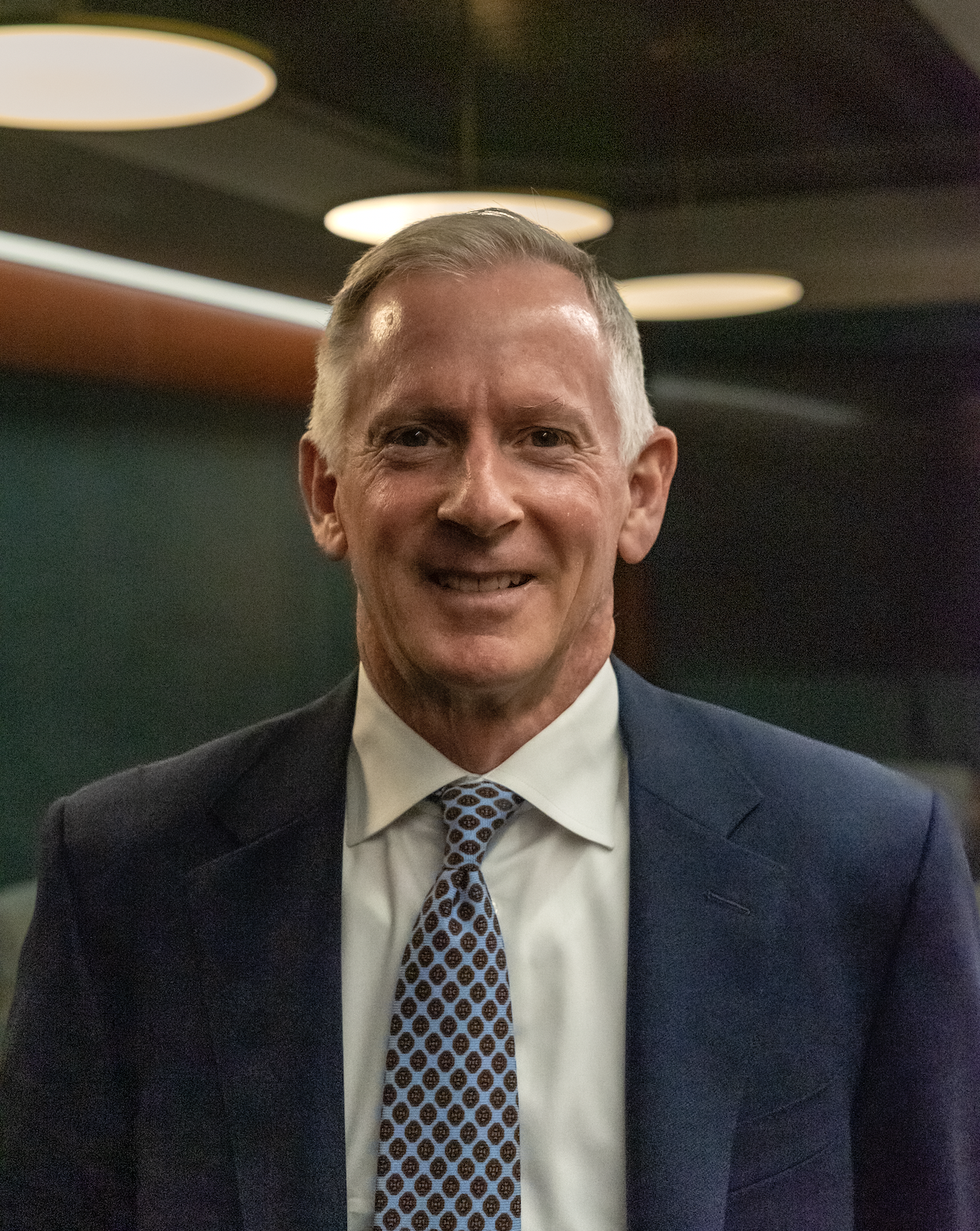 The TIME Dealer of the Year award is one of the automobile industry's most prestigious and highly coveted honors. The award recognizes the nation's most successful auto dealers who also demonstrate a long-standing commitment to community service. Snyder was chosen to represent the Virginia Automobile Dealers Association in the national competition – one of only 48 auto dealers nominated for the 54th annual award from more than 16,000 nationwide.
"The automotive business has afforded me the opportunity to make a difference in the lives of my family, customers, employees and the broader community," nominee Snyder said. "I recognize the responsibility I have in employing a diverse staff, giving them upward mobility and long, successful careers."
A 1981 graduate of the University of Virginia in Charlottesville, Snyder followed the same path as his father, Ed Snyder, into the retail automotive industry. His dad was the visionary auto dealer who founded Checkered Flag Motor Car Company in 1964 and brought brands MG, Jaguar, Austin-Healey and Toyota to American car buyers.
"My career began at an early age," Snyder said. "Our family conversations always found room for 'car talk,' and my summers were filled with various jobs at the dealership."
After college, Snyder joined the family business full-time and attended the NADA Academy to further refine his skills in dealership management. In 1987, he became general manager of Checkered Flag Hyundai and filled other roles in the dealership until 2009 when he was named president of the Checkered Flag dealership group.
Today, Checkered Flag operates eight dealerships in the greater Hampton Roads region of Virginia, representing 17 different brands. His two sons, William and Benjamin, are the next generation to enter the family enterprise.
And his family has a long history of serving customers in the area, as his great grandfather founded L. Snyder's Department Store in Norfolk, Virginia, in 1894. Snyder has built on his family's legacy and has charted his own course for the company, bringing it forward as the auto industry continues to evolve.
"We've incorporated best practices and perspectives related to inclusion and diversity," he said. "In the past 10 years, I've seen huge changes as the once male-dominated automotive industry shifted to support gender equality and racial diversity. Our top product specialist and the majority of our service managers are women."
In addition, he is committed to employee retention and growth, meeting with his management team annually to identify employees with great potential and to create a plan to help them move forward in their careers.
Philanthropy is also a cornerstone of his brand. "Over the past 58 years, my family, the company and our employees have donated millions of dollars to a wide range of charities," Snyder said. "We feel it is our job to encourage any fundraiser who approaches us and say yes to them, to keep them incentivized in their quest to improve the lives of others."
Checkered Flag has been a major supporter of An Achievable Dream Academies and Access College Foundation, both providing educational assistance to at-risk youth. Snyder along with Checkered Flag leads Hampton Roads as one of the major contributors to the United Way of South Hampton Roads. Snyder also donates matching funds up to $25,000 to the Eastern Virginia Medical School, a public medical school in Norfolk, to fund scholarships, curriculum enhancements, research equipment and more. He is on the board of trustees for the school.
He also serves on the board of trustees for the Virginia Aquarium & Marine Science Center Foundation in Virginia Beach. The Snyder family has long supported the organization and has set up a $2 million endowment fund to provide free admission to active-duty military members and their families for perpetuity.
"We've made substantial impacts in community health, education and environmental stewardship by providing time, money and awareness for hundreds of local charities and causes," Snyder said. "We also encourage volunteerism among our staff by giving them paid time off to support local nonprofits, whether they are building playgrounds, cleaning up waterways or reading to the blind."
Other organizations his company supports include Salvation Army Hampton Roads; Virginia Beach 4-H; Horizons Hampton Roads; Norfolk Botanical Garden; and Recovery for Life in Virginia Beach; to name a few. His team also manages annual food and toy drives across his dealerships.
Dealers are nominated by the executives of state and metro dealer associations around the country. A panel of faculty members from the Tauber Institute for Global Operations at the University of Michigan will select one finalist from each of the four NADA regions and one national Dealer of the Year. Three finalists will receive $5,000 for their favorite charities and the winner will receive $10,000 to give to charity, donated by Ally.
In its 12th year as exclusive sponsor, Ally also will recognize dealer nominees and their community efforts by contributing $1,000 to each nominee's 501(c)3 charity of choice. Nominees will be recognized on AllyDealerHeroes.com, which highlights the philanthropic contributions and achievements of TIME Dealer of the Year nominees.
"For over 50 years, TIME has been committed to recognizing the impact of automotive dealers on their communities with the TIME Dealer of the Year award," said Edward Felsenthal, editor in chief and CEO, TIME. "We are proud to continue the legacy of honoring these works of service with our partners at Ally."
Doug Timmerman, president of dealer financial services at Ally, said, "Auto dealers across the country who are nominated for this award each year are committed to not only doing it right and leading in a rapidly changing automotive industry but to strengthening their communities through giving back. The TIME Dealer of the Year program celebrates dealers who are the role models of the retail auto industry for their continuous efforts to lift up and support their employees, customers and communities."
Snyder and his wife, Anne, have two sons. He was nominated for the TIME Dealer of the Year award by Don Hall, president and CEO of the Virginia Automobile Dealers Association.