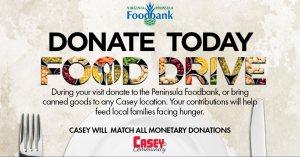 It's time to take a moment and reflect again on the all the work that dealer-members are doing for their communities.
Whether it's raising money for good causes or partnering with local nonprofits, our members continue their work helping the communities that support their businesses.
The member news we're spotlighting this month is just a sample of what's out there, and we've love to hear about more service-minded acts that dealers are undertaking.
If you know of a scholarship, donation, fundraiser, community partnership, food drive, or similar good work dealers are involved in, please don't hesitate to let us know by sending an email to jkelley@vada.com.
Here are some of our members' recent community efforts: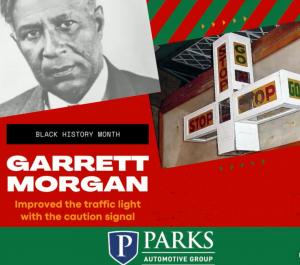 Virginia dealers are commemorating Black History Month this February by remembering African Americans who played important roles in automotive history.
Parks Chevrolet Richmond took to its Facebook page to honor Garrett Morgan, an inventor who in 1923 came up with a traffic signal that had a caution light warning drivers to stop. It was an innovation that Biography.com notes was a rudimentary forerunner of the three-signal traffic light we know today.
Banister Nissan of Chesapeake has also taken to social media to highlight African American pioneers in the automotive world, including Charlie Wiggins who had a celebrated race car driving career despite being denied the opportunity to enter the Indy 500 due to segregation.
Brown's Richmond Volkswagen says 2021 was their third consecutive year partnering with the Virginia Breast Cancer Foundation to support that organization's efforts to end the disease.
Casey Kia in Newport News says Casey Auto Group locations continued collecting canned goods and other donations through January for the Virginia Peninsula Foodbank.
Boyd Honda of South Hill, Va. used its social media presence in recent weeks towards an effort that raised about $400 in donations to benefit the Ruin Creek Animal Protection Society located just over the state line in Henderson, N.C.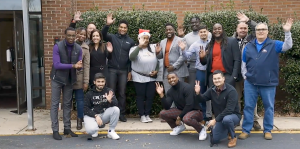 In case you missed it, Pohanka Chevrolet has a video highlighting their partnership with  Community Empowerment of Northern Virginia. That nonprofit worked with Pohanka Chevrolet, Honda of Chantilly, Pohanka Acura, and Pohanka Lexus to raise more than $30,000 to benefit the needy over the holidays.
In other news, many dealers were featured in a recent Richmond Times-Dispatch article about the demand for (and the supply of) techs. Thank you to the newspaper for calling attention to one of the top issues facing our industry.